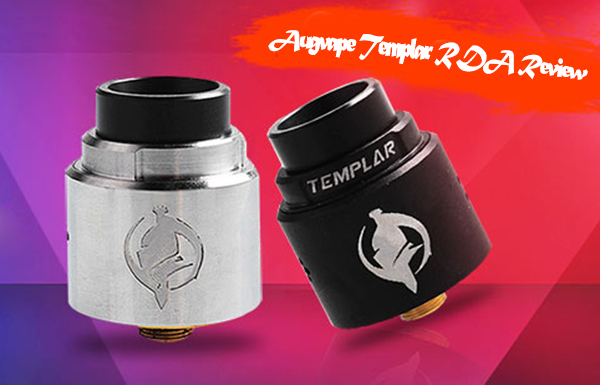 Hey guys! Today I will make a quick review on a low profile beast — the Augvape Templar RDA.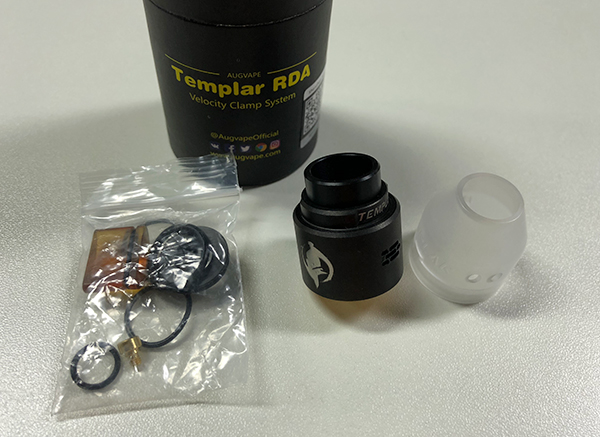 First of all, Templar is a low profile 24mm RDA, which is ready for flavor lovers!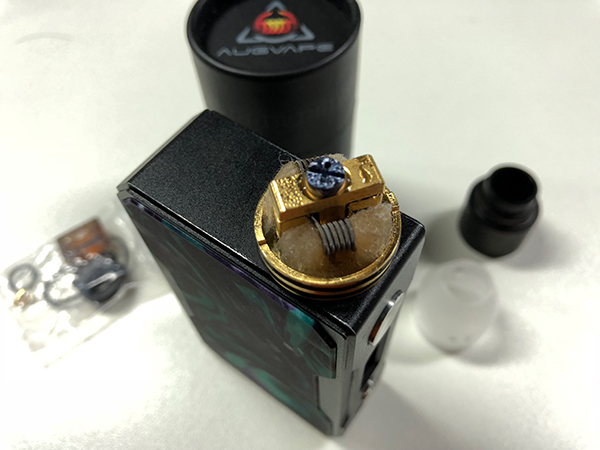 The deck comes with Velocity clamp posts for single or dual coil build. To build the deck, you will need  to hold the coils in place with one hand and to screw down the single titanium screw until tight. It is actually not so difficult. If you want a single build, just use the Ultem blocker in the accessory bag.
The insulator is made of zirconium dioxide, which is also used in dental fillings, featuring corrosion-resistant, anti-oxidant, high hardness, non-volatile and no pollution.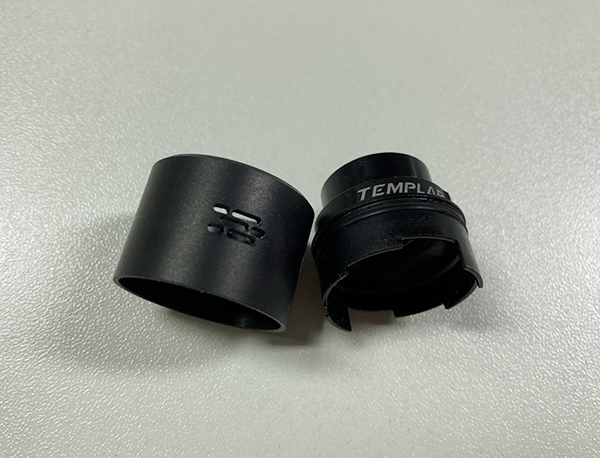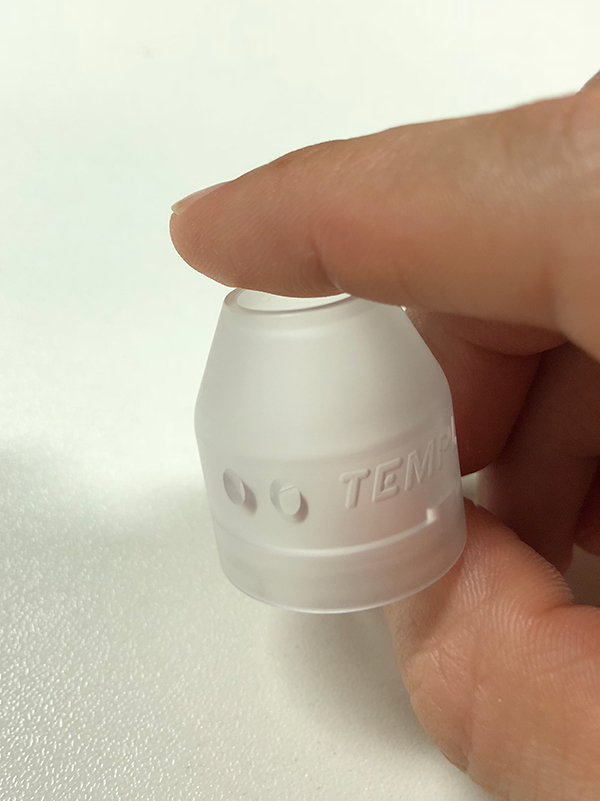 There are two caps included for Templar RDA. One black SS cap and one frosted acrylic cap.
The black cap has impressive 3-layer airslots on both sides, which means you can control the amount of flow in multiple ways. Just turn the top cap to reduce or increase the flow, and find out your perfect position.

The bullet cap, I really love this, it cannot be adjusted though. In fact there is no need to adjust any more as the flavor is really bold and pure with this cap. The airholes are beveled and the airflow can hit the coil directly.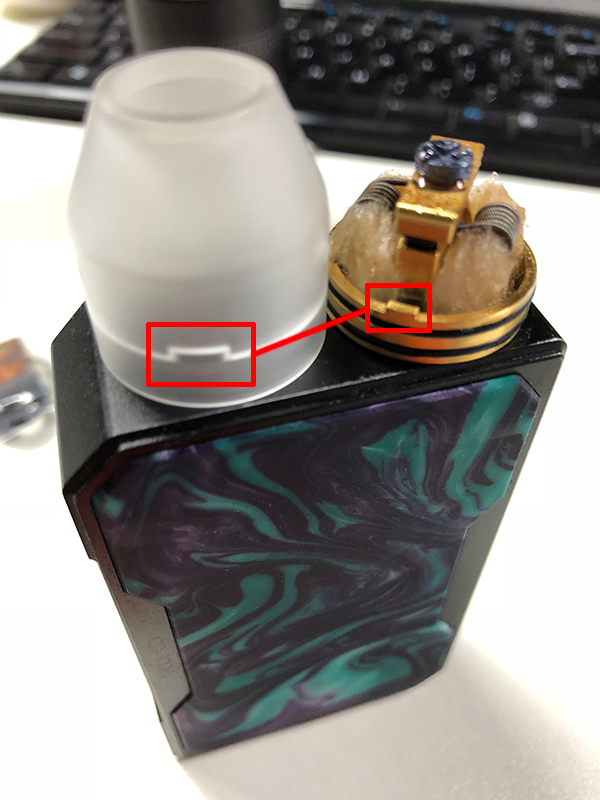 There is a notch in the cap. I like this design, because my atty will never be locked on the mod again.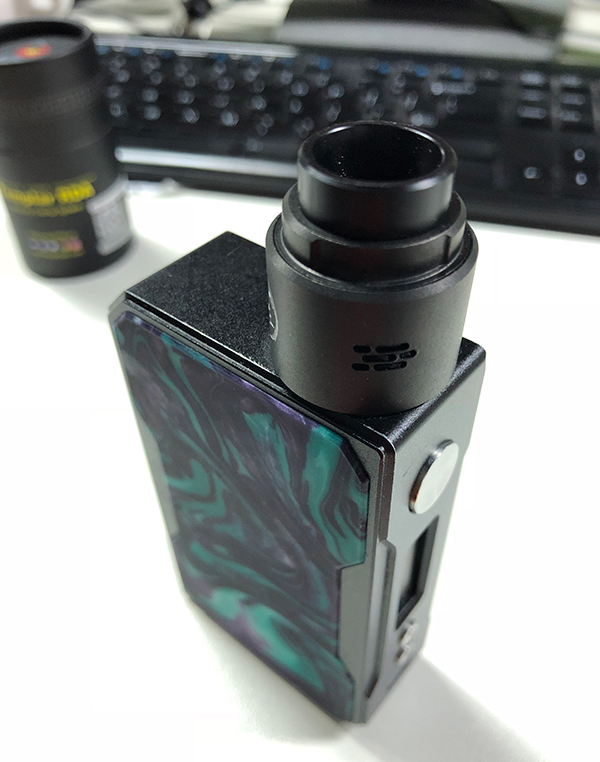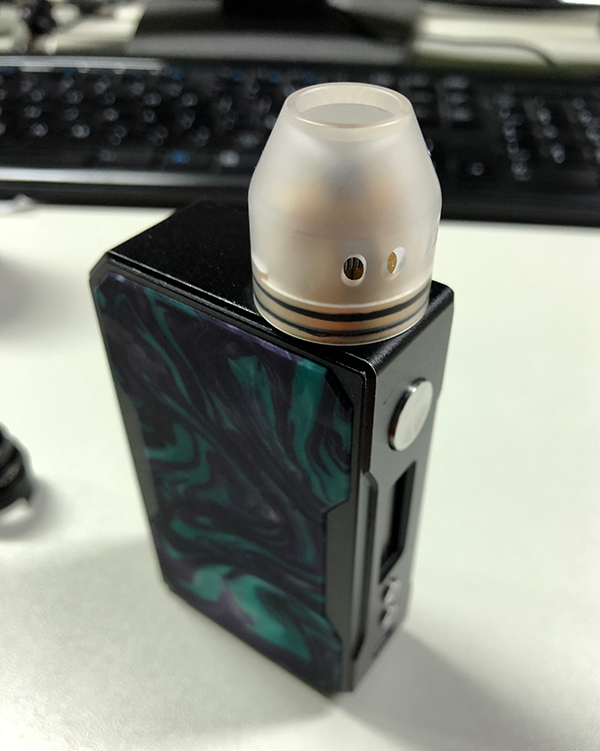 Look at the difference of two caps.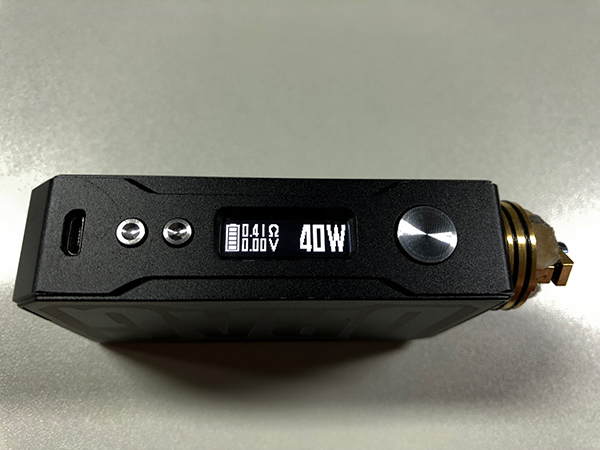 Well I put Templar on my Drag mod. The coil I am using is Kanthal A1, 2.5mm bore, 5 wraps.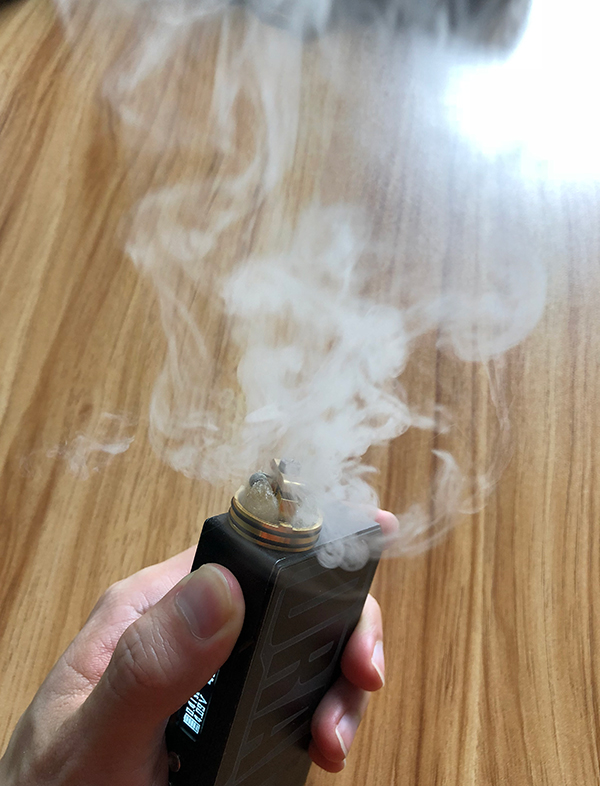 Let's vape!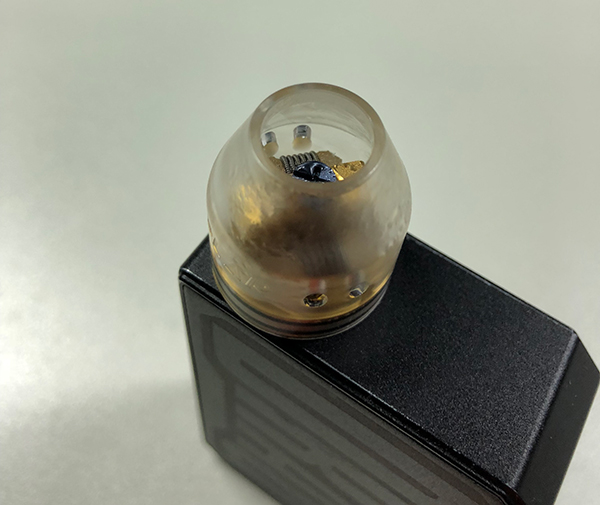 I like the flavor on Templar very much! The low profile size really works well, it enhance the flavor. I tried both caps, and both of them are nice, but I prefer to use the bullet cap

For the bullet cap, it is convenient to see how much juice is left so you can refill on time. It is also good for squonking, you will never over-fill and get a mess again. But the bullet cap may look messy after vaping, there is too much condensation and juice!
Okay, the review is over. If you are interested in the Augvape Templar RDA, check the following links!
You can also join the Giveaway of this AugVape Templar RDA! 5 Winner!
SHARING
FOLLOW US