When I first got Hellvape Destiny RTA it was pretty much what I expected. Airflow control RTAs are the popular rebuildables these days. It also features smart angled post design, easy to build single coil and cut coil legs.
Introduction
The Hellvape Destiny RTA is constructed from stainless steel and comes with 24mm diameter and 4ml capacity. There are mulitiple tube materials for you to choose: Glass, Ultem, PCTG.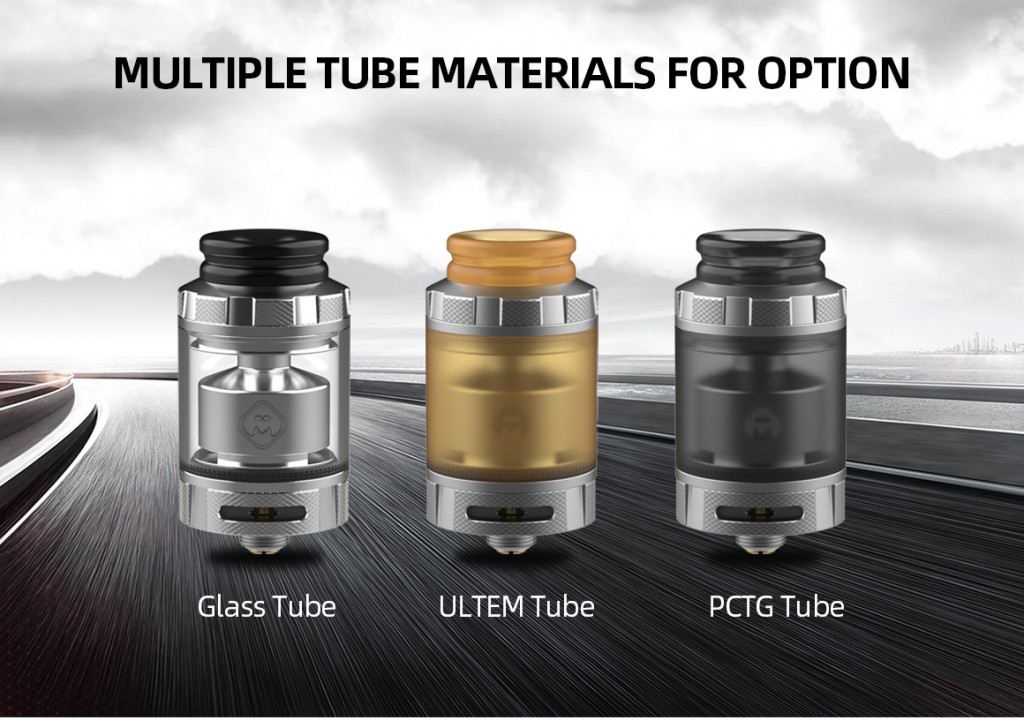 As diagram show, the RTA devide to 810 Drip Tip, Top Cap, Chamber, Tube, Build Deck and Airflow Control Ring. The modular design means that you can replace with components which you prefer.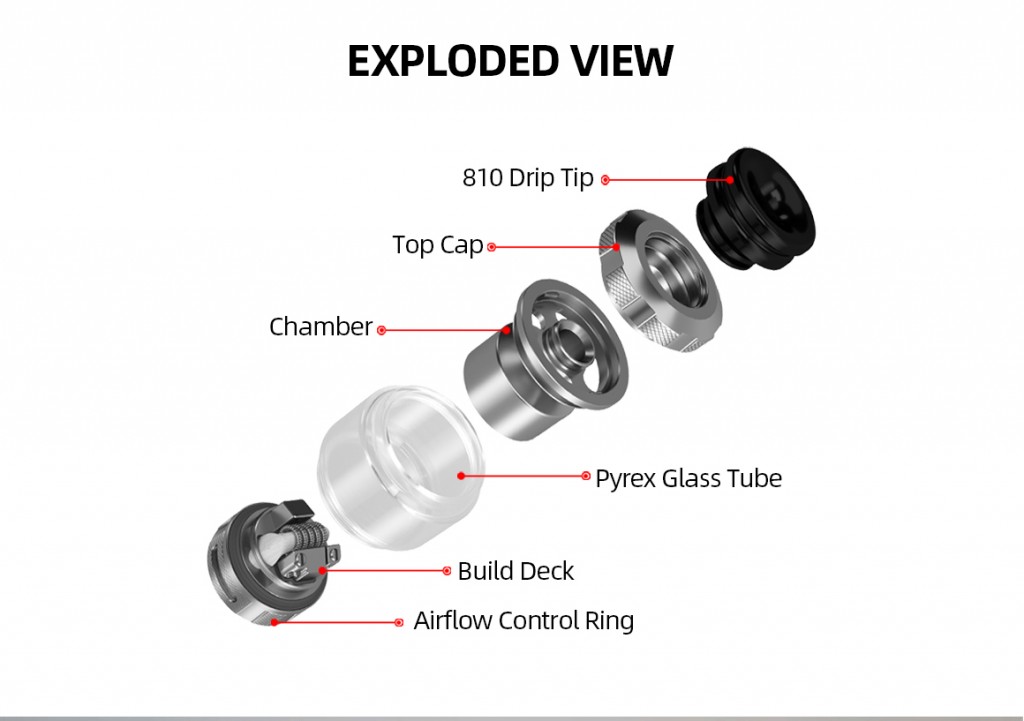 Destiny RTA adopts adjustable bottom dual airflow system with knurled grip to adjust simply. Two sides airflow system would concentrate more flow to the coil.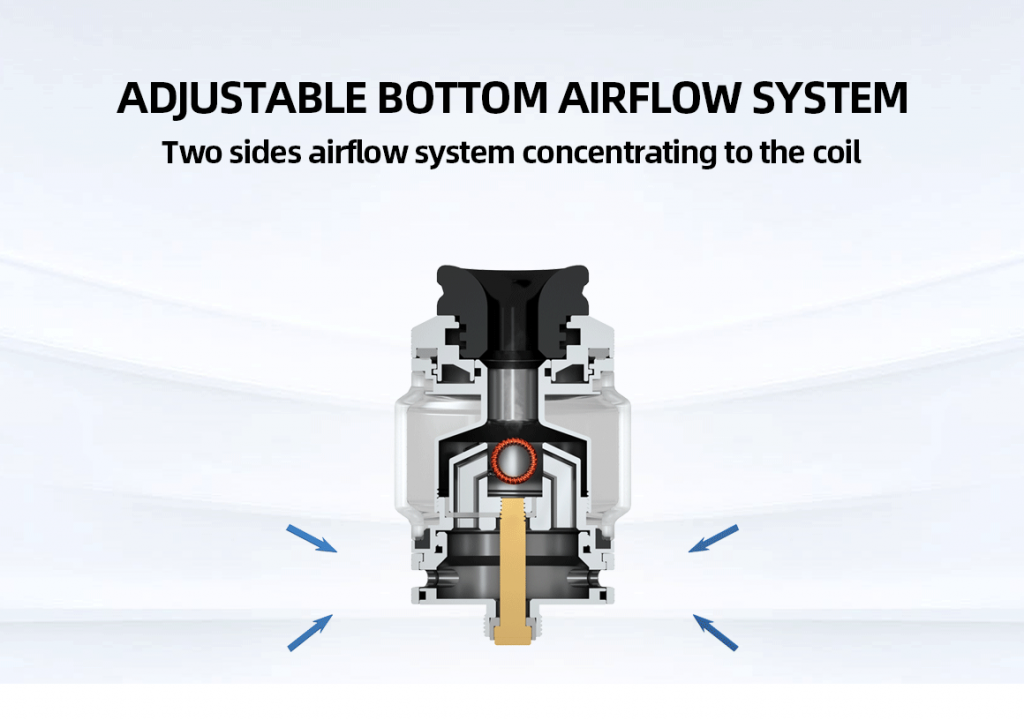 Manufacturer's Specs:
-24 mm (D) by 38.9 mm(H) without drip tip
-Single coil configuration
-Generous build space and post holes
-Smart angled post design for coil installation and cutting coil legs more easily
-Two sides airflow system concentrating to the coil
-Adjustable bottom airflow with angle
-Knurled grip to adjust the airflow with ease
-2ml or 4ml e-juice capacity with optional bubble glass tube
-PCTG or ULTEM tube version is optional
Included in box:
– 1 x 24mm Destiny RTA
– 1 x 510 Adapter
– 1 x Prebuilt Coil (0.37Ω)
– 1 x Bubble Glass Tube
– 1 x Shoelace Cotton
– 1 x Accessory Bag
– 1 x User Manual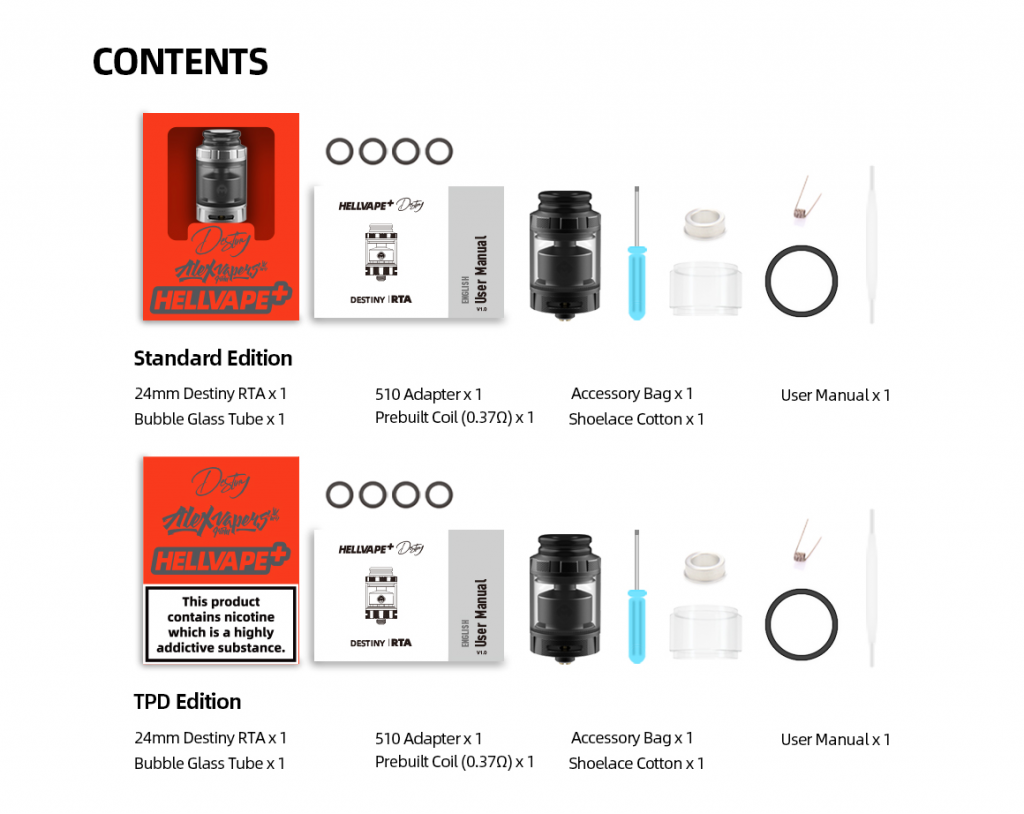 How to build new Destiny RTA( Comes from Official Hellvape Youtube channel)
First thing you need to do is certainly getting your box open and take that out from the box.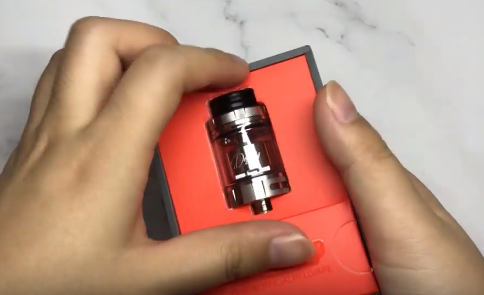 And then unscrew the base of RTA to reveal build deck. You will need a flat head screwdriver to loosen up those screws. Take out included coil rod to just put that right in there sit it right between those two airflow boots right there. Tighten screws when things down.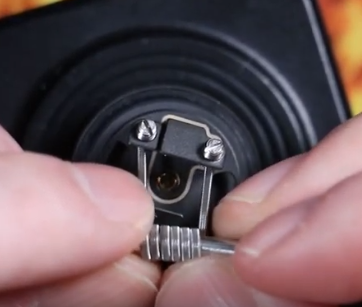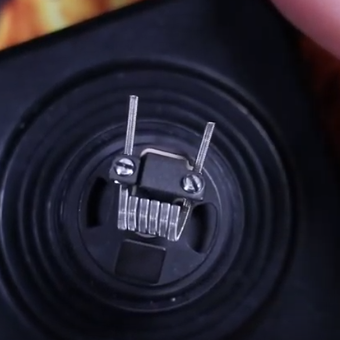 We'll need to put cotton down in coils' holes(we can actually go down even shorter than that we're just gonna put our cotton down in those holes, that's how you want it to be sitting perfect all right), and then grab our favorite juice and soak that coil in cotton. In my case, I will grab juice which smells like lemon.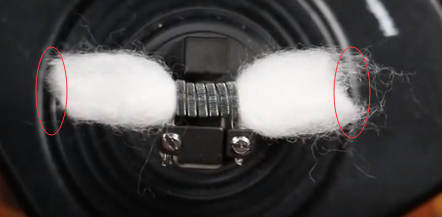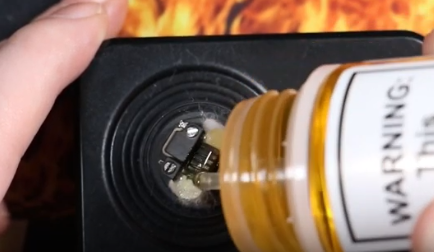 Don't forget to put the cap back after equiped coil & cotton and grabed juice!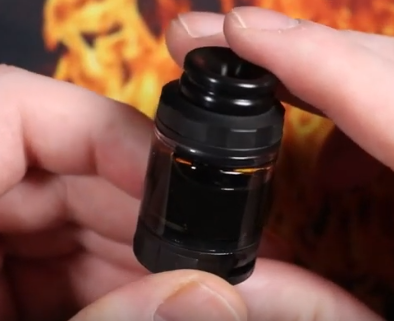 Whole video tutorial available:
All five colors are available on 3FVAPE now! Get it immediately: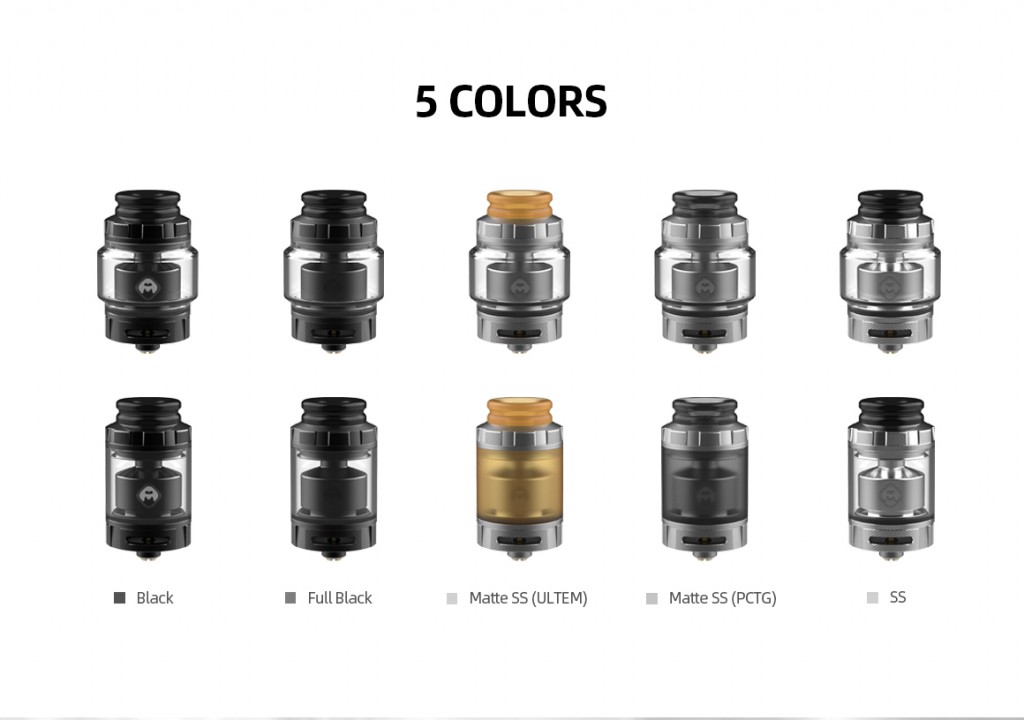 SHARING
FOLLOW US