Many manufacture is trying to upgrade the RBA to a better and easier building, trying to build the coil without using any tools. Here today would like to do a brief review on the newly come RDA, Springer X by Tigertek. This RDA uses spring to lock the coil instead of using screws.
Here it comes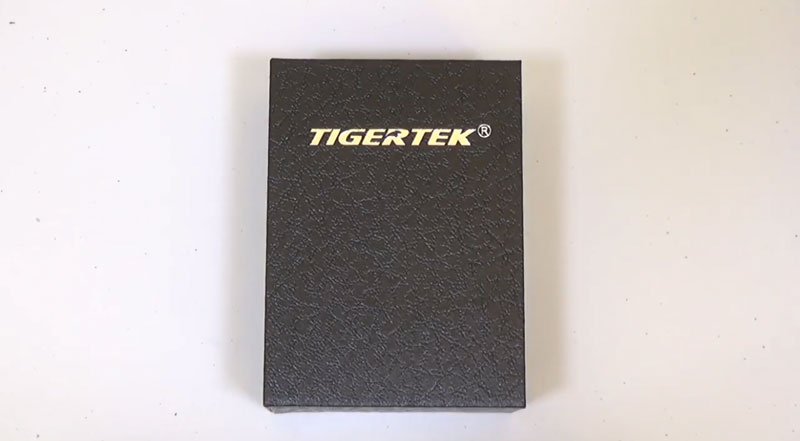 Very compact and clean box with TIGERTCK logo.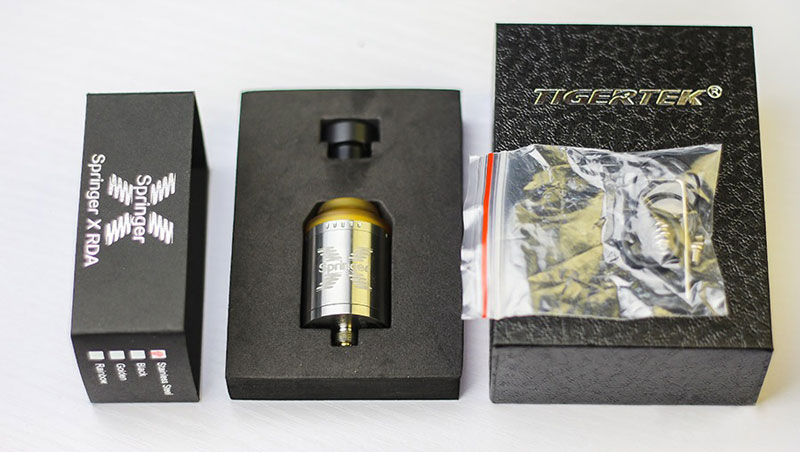 Inside the box, a RDA, a drip tip and a pack of accessories.

Inside the accessory pack, 2 spare springs, some replacement o-ring, scresw and Allen key. the screws and Allen key is not for locking the coil, we will talk about it later.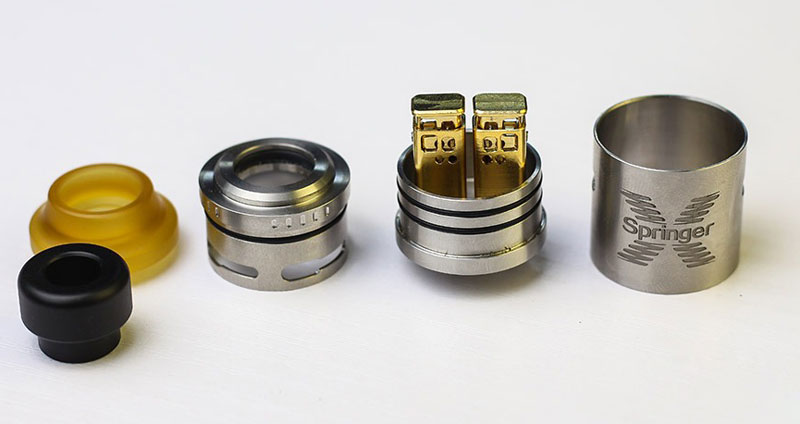 Take apart the RDA. This Springer X RDA is more like other RDAs in construction. Top cap and deck, with sleeve for air flow control.  The most outstanding part of the RDA is the building deck. It's a bit larger than others, featuring 2 square post, no screw for fixing the coil.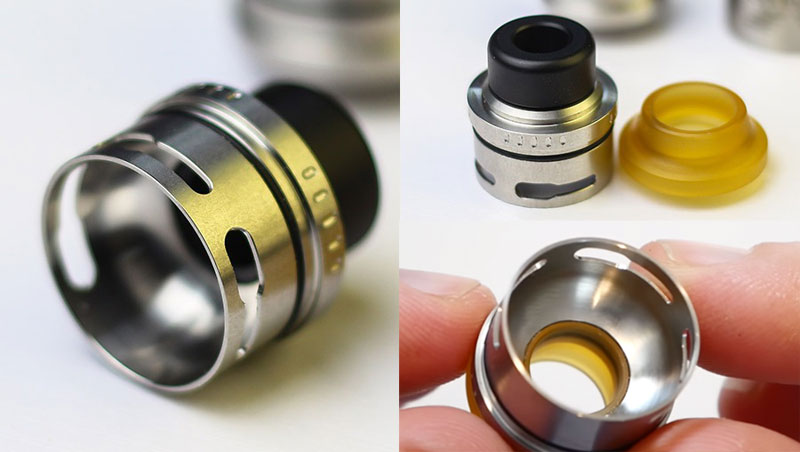 The top cap has wide range for adjusting the airflow.  With curve design and generate the vape through the drip tip. This kind of design brings better flavor and prevent the oil split.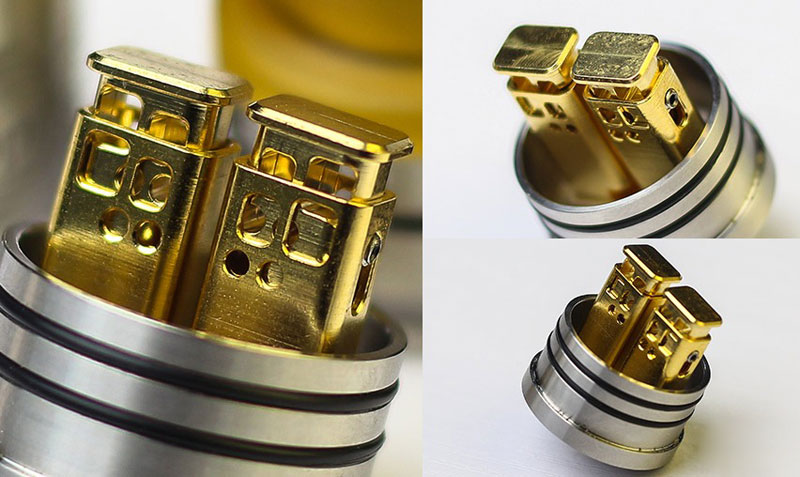 Then come to the building post. Size in 6 x 8mm and 20mm in height. Out standing in the deck. Together with 8 holes to lock the coil.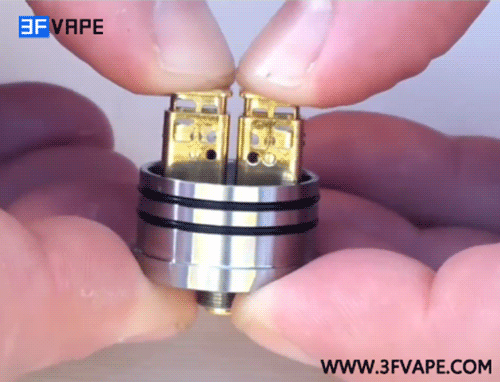 Press hard and you can match the coil hole for locking the coil. The spring is strong and no need to worry the locking.  You can use the bottom 2 small holes for normal coil build and use the 2 upeer hole for trick coils.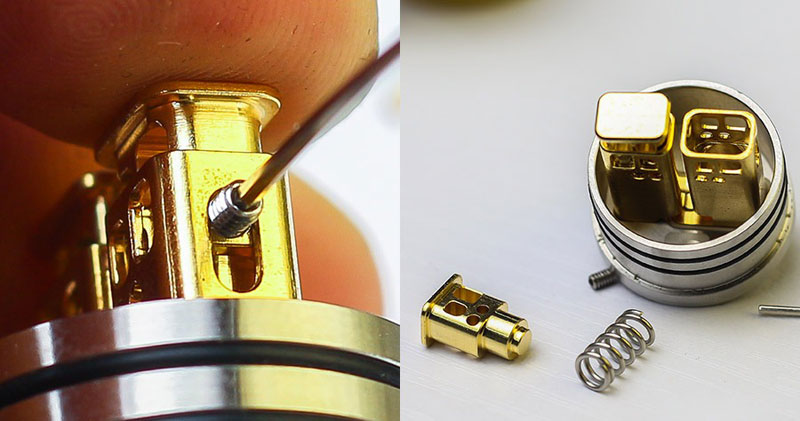 Use the Allen Key in the package and you can take the post apart. The conducting post is constructed with the out shield, inner core, spring and the fixing screw. Some was concerned about that the resistances may fluctuate. But after tested and confirm that the resistance won't flutuate by this design.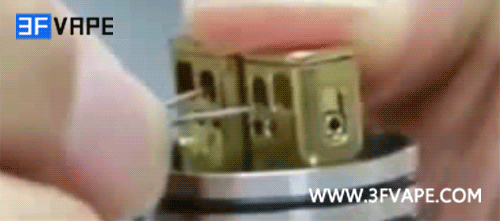 Simply press the post and easy lock the coil. The spring is strong and no need to worry about it will loose.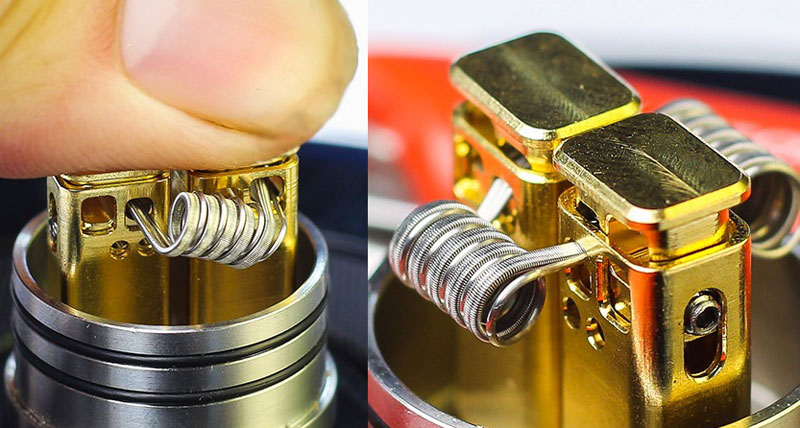 The srping of the Spinger X RDA is very strong, you need force to press down, then pin in the coil, release the press the the spring will pump up to lock the coil.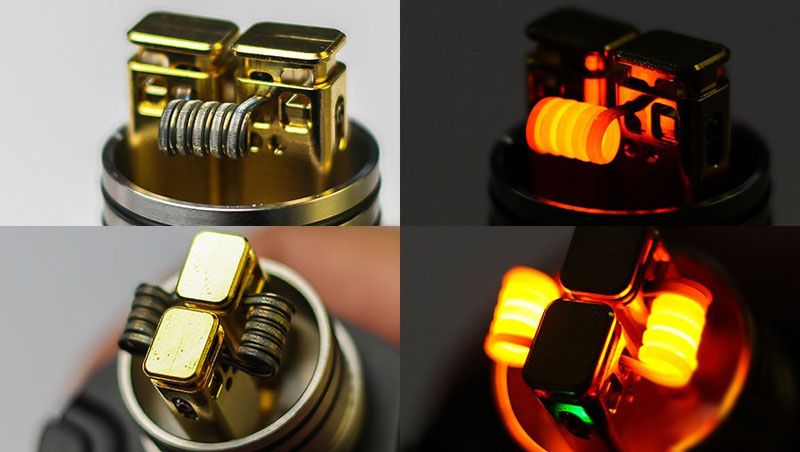 Heat the coil and as shown the heat goes evenly.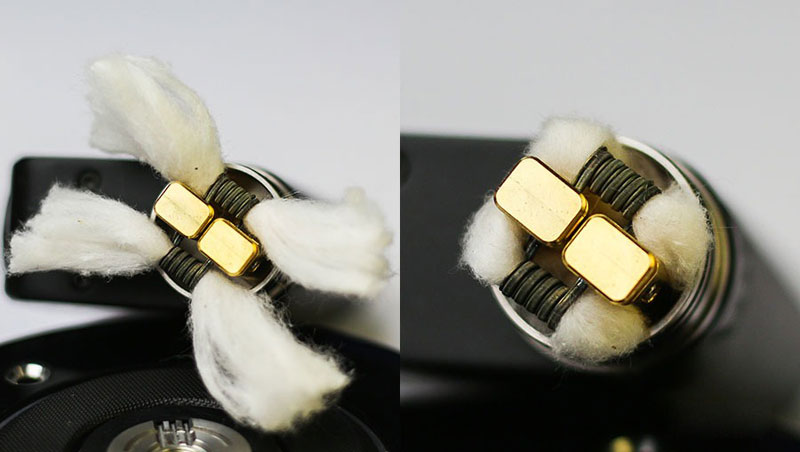 I use thick cotton on this as I am using the trick coil, to get better leading of the oil. The juice well is deep, about 10mm I guess (not measured) so you can leave longer cotton.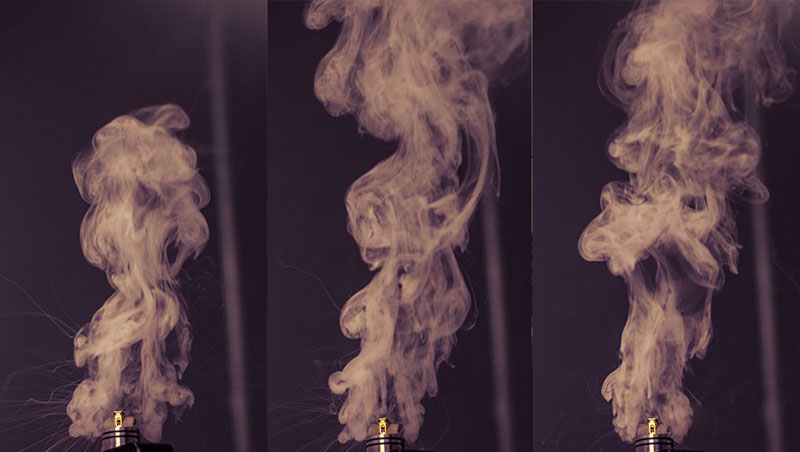 Quick, huge and dense vapor.
The Tigertek Springer X RDA is now available on 3FVAPE, check the following link to get one!
SHARING
FOLLOW US