The No-Toy RDA is serious after the well know no-pity RDA, no-legal RDA. It's only 18mm diameter and comes with bottom feeding pin for squoker. It can be a very nice signle coil RDA.  Today we are going to have a closer look at the SXK version NoToy style RDA. And build the coil on it.
The SXK NO-TOY style RDA comes in a plastic box with the logo and "by SXK" words. The box is 60x30x30mm in size, compact and small.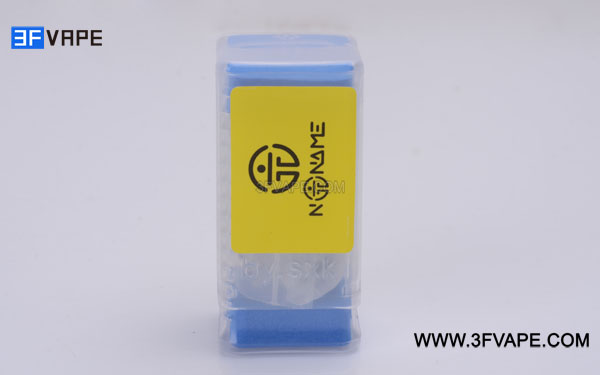 Open the plastic box and the RDA inside, together with some spare parts.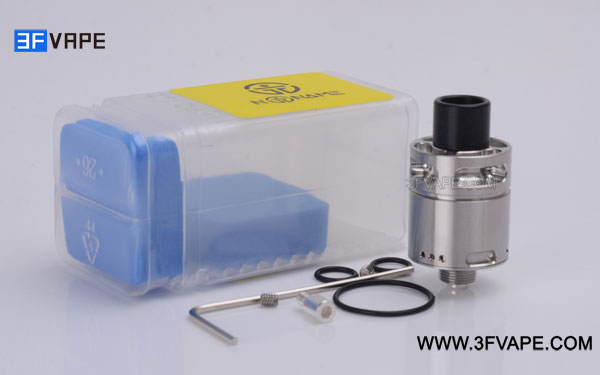 Bottom-feeder positive pin for squonker.  You can replace the pre-stalled dripper positive pin with this BF pin for your bottom feeding mods.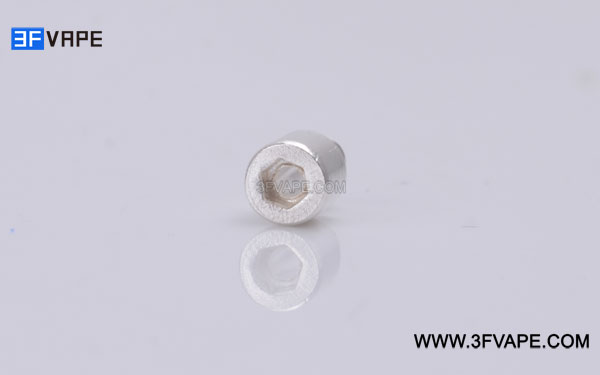 This SXK NoToy style RDA is 316 stainless steel constructed and with 18mm diameter. Relatively small compared with other atomizers. 19.8g in weight and 34mm in height. Positive pin longer out, you can use it safely on mec mods. Using 510 drip tip and the top cap designed with hollow out top, I guess some how this will help to reduce the vapor heat.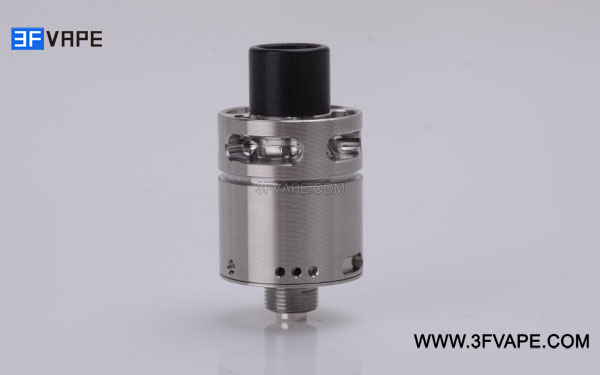 Drip tip, top canp and the building deck. Up next a breakdown of all the parts that make up this atty.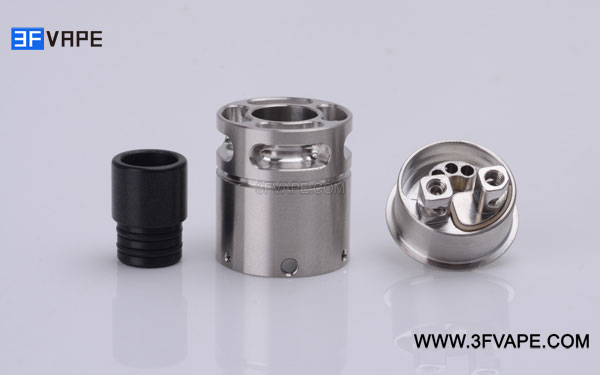 Top cap with multi-hole airflow. Adjust to have different air flow with different size of airhole:  1.5mm single, 2.0mm single, 1.0mm single,  1.5mm x 3, a big hole about 6mm x 2mm, 1.0mm x3.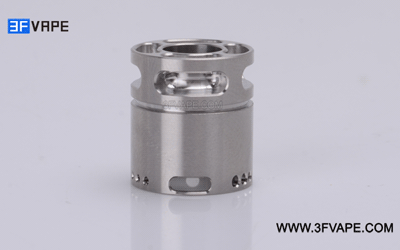 Bottom airflow on the deck. 3 x 1.5mm air hole. Together with the top cap and you can choose the air amount you need.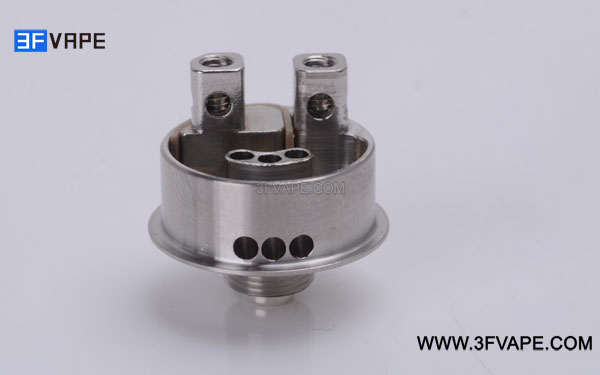 Building on the No-Toy RDA will be a snap for many vapers. It uses a straightforward two-post system. This is as easy as rebuildable atomizers get; if you think you'll have issues building coils for this atomizer then RDAs aren't for you.
It's very easy to build coil on this NoToy RDA, it uses a straightforward 2-post design. 2.5mm hole for coil building.  Use the Allen Key to adjust the screw.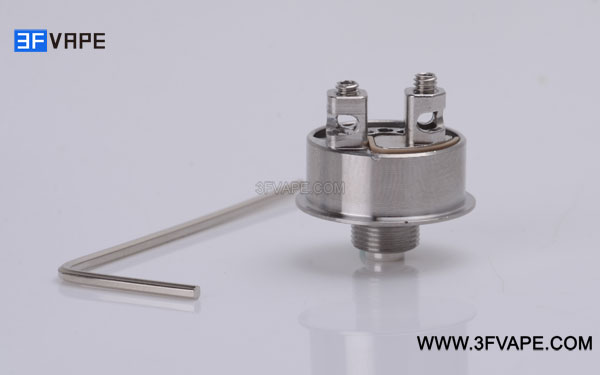 Here I have the BF pin on and fix it on the Eleaf pico, squeeze the bottle for e-juice bottom feeding.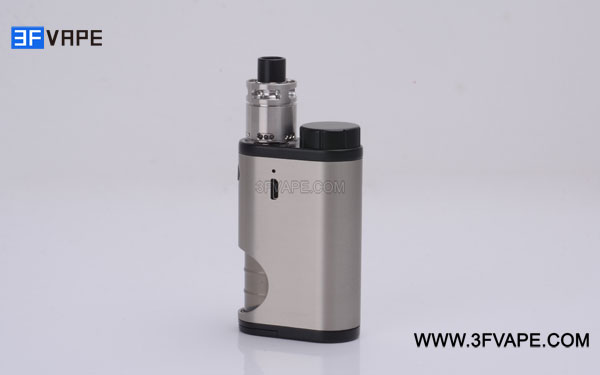 Following I am going to do on building single coil on this NoToy RDA. Coming the build supply shot: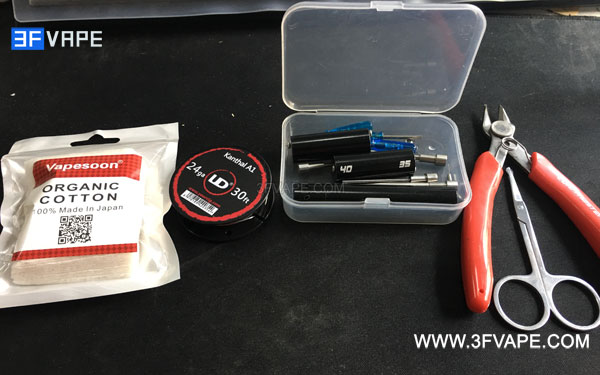 We are gonna start with the coil, I use UD 24 gauge Kanthal A1 (Model 8618) around a 2.5mm post on a coil jig. 7 wraps, 6-10 wraps is recommended. I use the jig to hold the coil shape.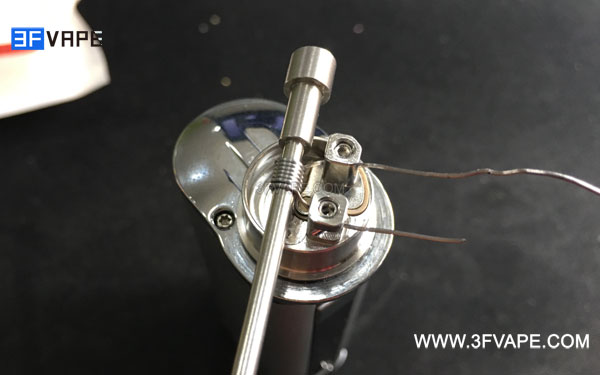 Cut off the extra:
Fire and adjust with our ceramic tweezers: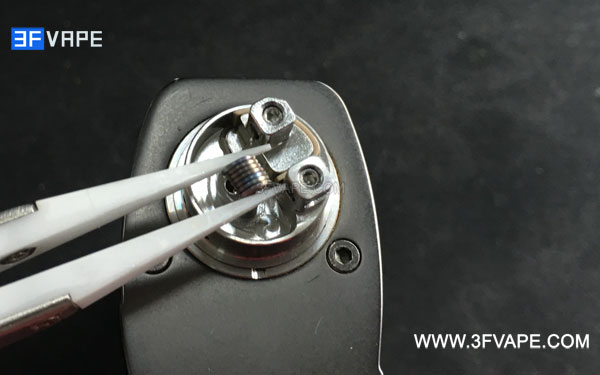 Cut some cotton and thread it through the coil hole: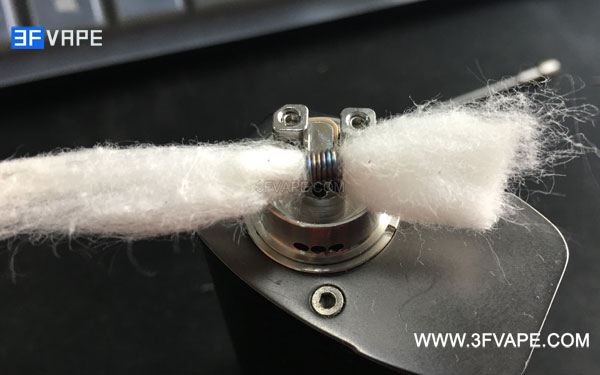 Cut the cotton down, keep it just long enough to touch the bottom of the juice well: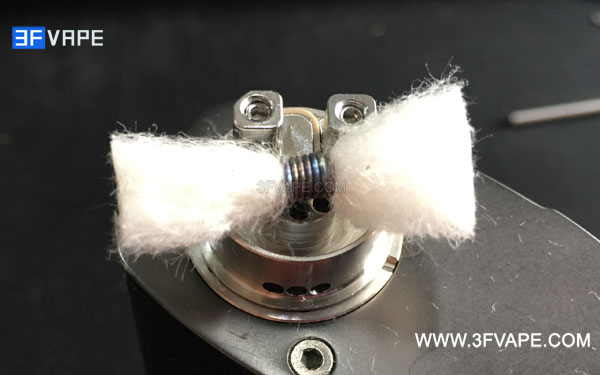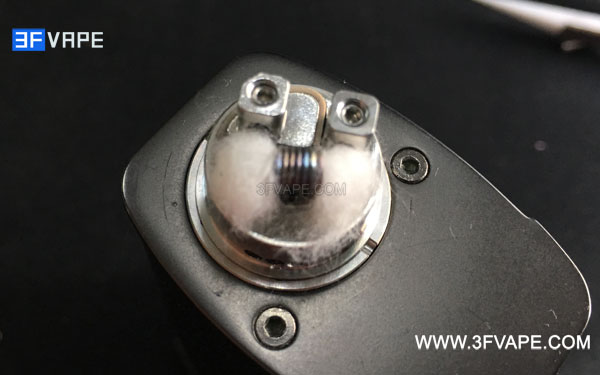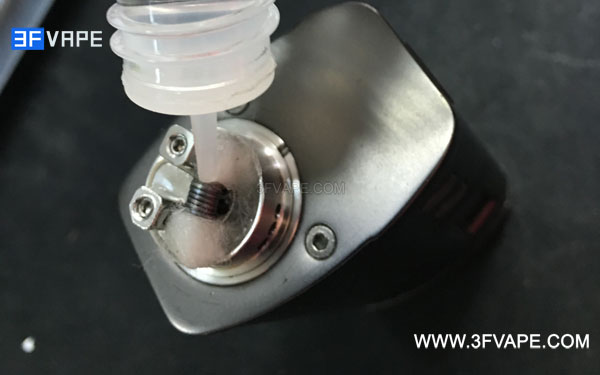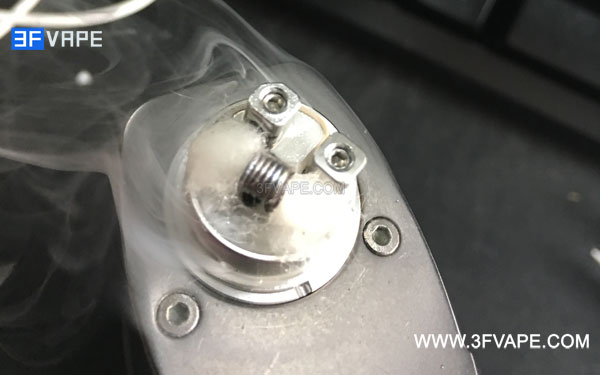 Now we top the top cap on and now we can start enjoy the vaping with this RDA now.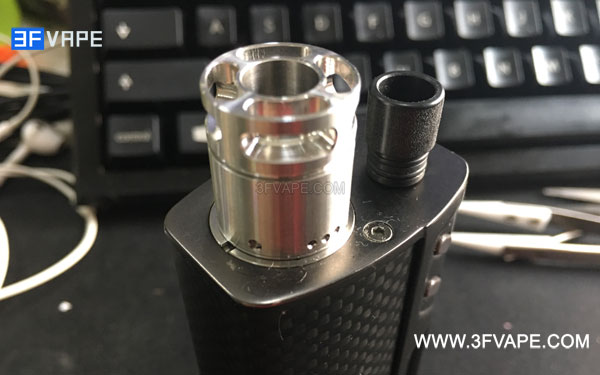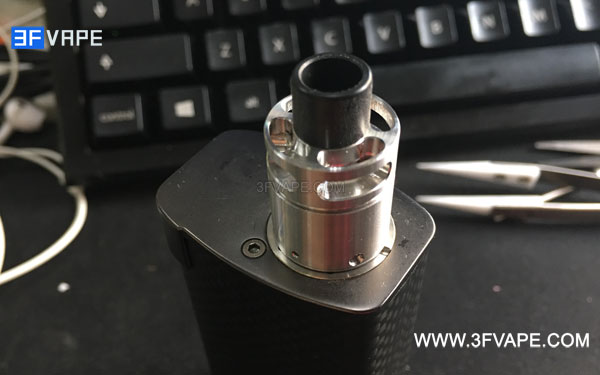 I am very excited with the flavor, and here I would like to gave some of my opinion.
Pros:
Nice flavor and direct mouth to lung;
Easy coil build;
Multi air hole adjustable;
Bottom feeding or dripping up to your choice.
Cons:
May look ugly on some mods as it's small size;
Top cap is a little bit too tight to adjust the air hole.
The manufacture advised price is $12.50, Use Coupon MAP12923 to get $2.50 off discount.
Only $10.00 now and ready to ship within 24hrs.
SHARING
FOLLOW US