Guys, today we are going to do an unboxing review on our new guest, the Wotofo Vaporous RDA. Let's have a glance at it.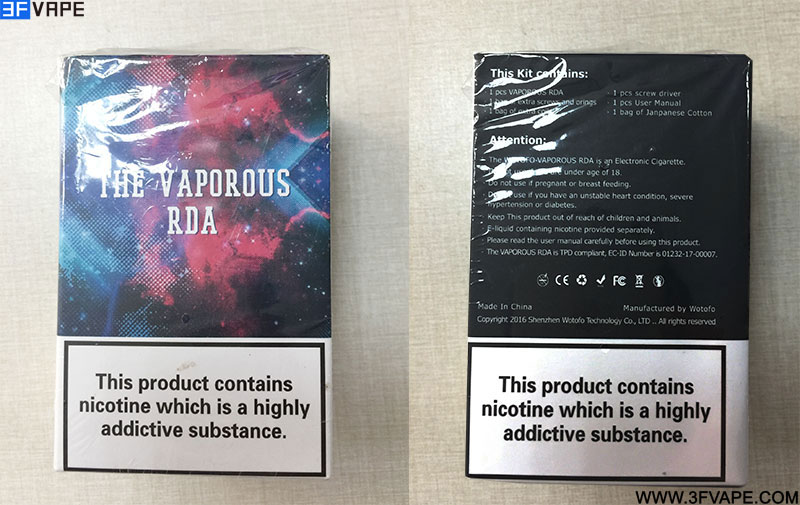 Nice package box and some gentle reminders on it. Let's open it.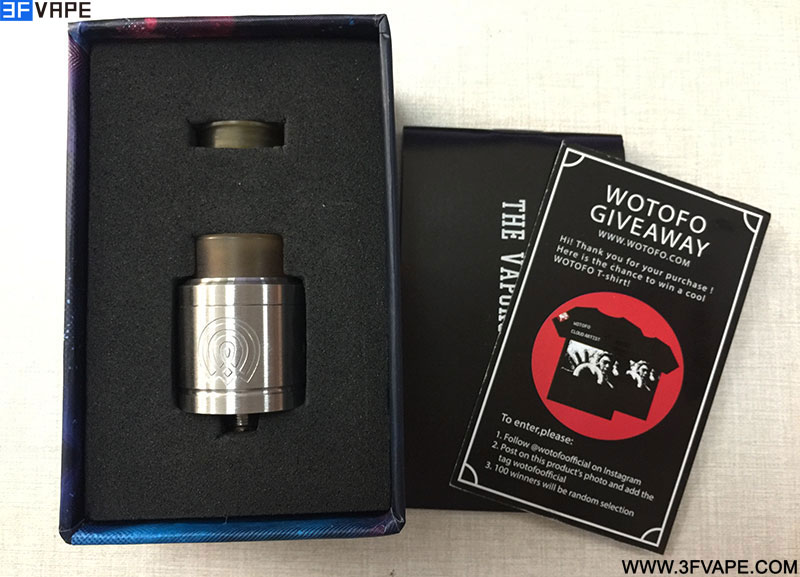 A Wotofo Vaporous RDA, a drip tip adapter,  a user manual, and a giveaway card. Maybe a chance to get a new T-shirt.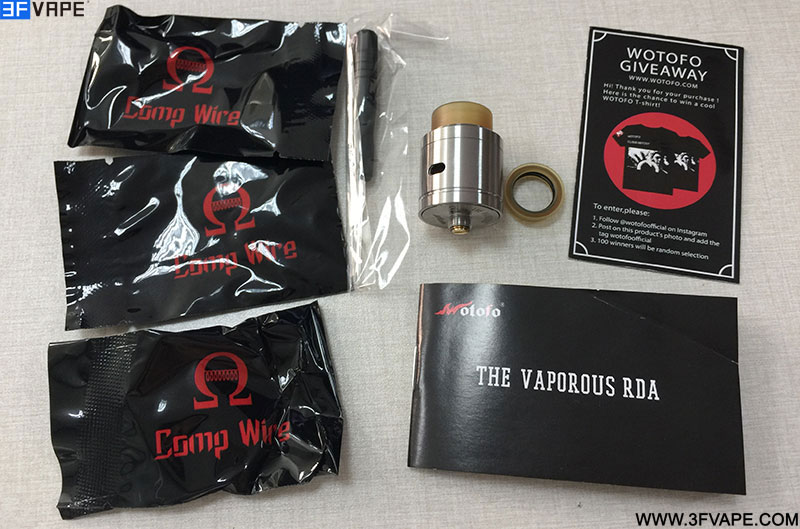 Take them all out. A screwdriver, two packs of coils,  and one pack of cotton.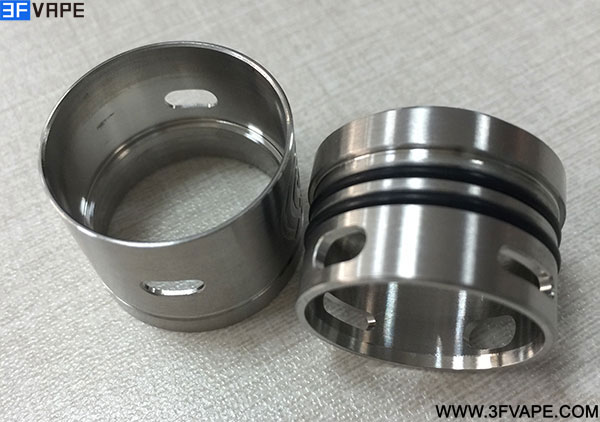 Top cap and sleeve. Four air slots on each, two wide and two narrow ones. So there are two types of airflow.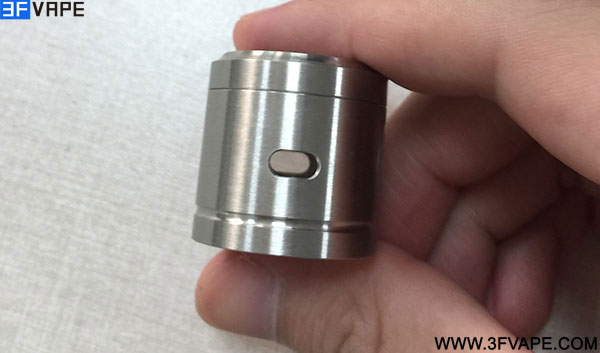 Type one. The wide one measures about 6 x 3 mm, allowing more airflow to get in.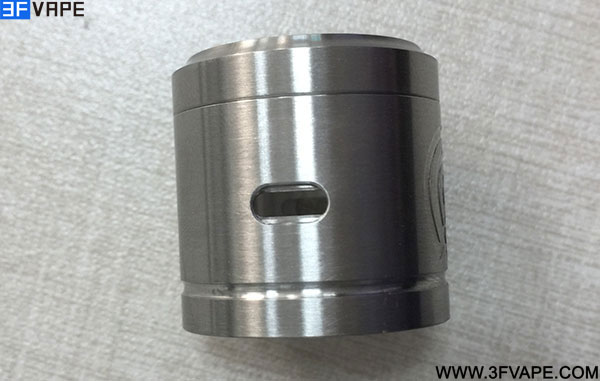 Type two. The narrow one measures about 7 x 1.8 mm, reducing a bit of airflow.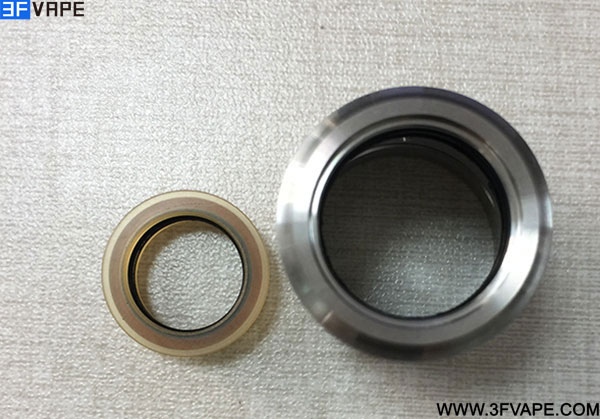 The drip tip adapter with two inner o-rings.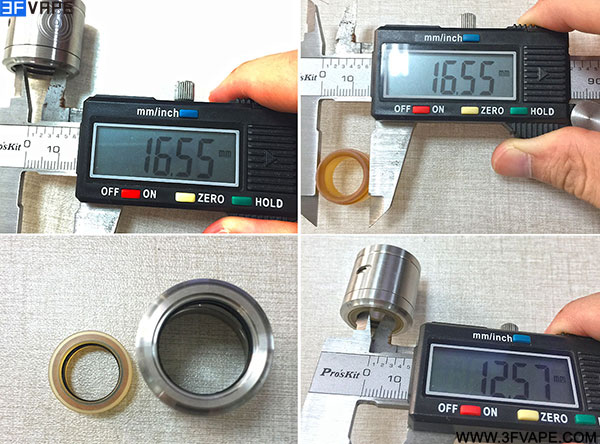 So after the adapter inserted, the RDA can be compatible with other 810 drip tips (Goon, Kennedy, etc).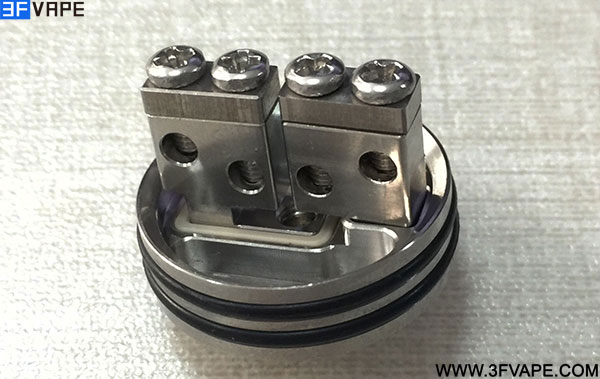 Build deck with two posts. Clamp style, with two Philips screws on top of each post. Two building holes on the side of each post. Deep juice well.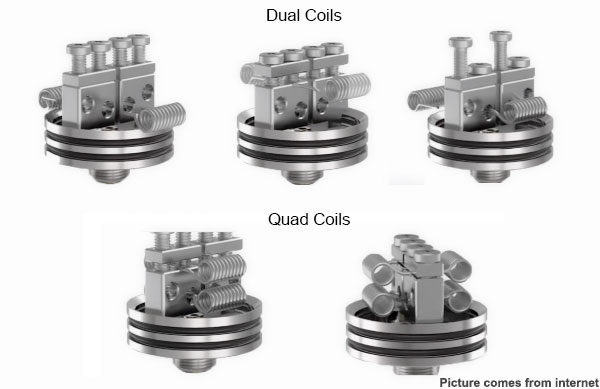 Clamp style posts allow you to build coils easily in many different ways. Just use the clamps and holes flexibly. It's even possible to build quad coils!  It's up to you!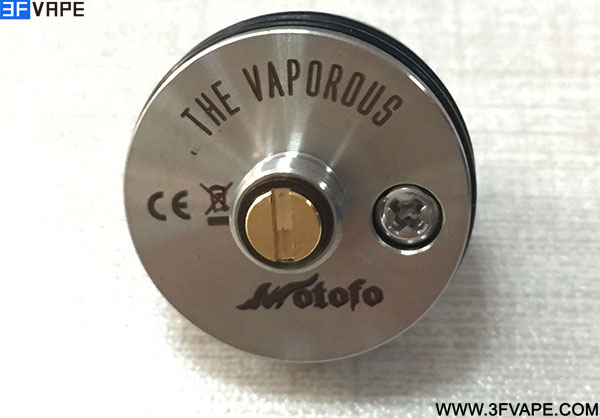 Look at the bottom. Wotofo logo, the Vaporous. A gold plated positive center pin. And a screw connected to negative post.
If you wanna get more info, please click the following video from our YouTube channel!
Wotofo Vaporous RDA (Silver, Black) is now available on 3FVAPE!
SHARING
FOLLOW US