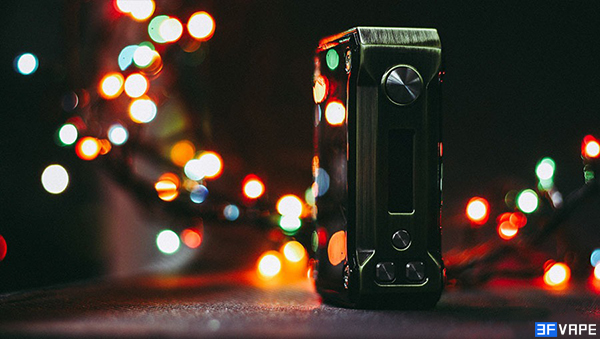 Today I would like to share a PUNK style mod with you — Tesla PUNK 220W.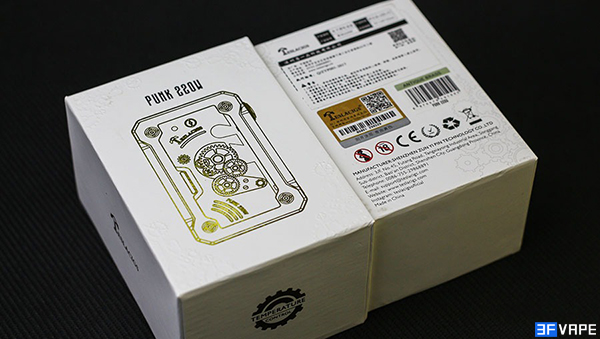 "PUNK" series device is one of the most popular products of Tesla. Nano 60W and Nano 120W utilize the gear element as decoration and have nice performance, which have already become one of Tesla' tags.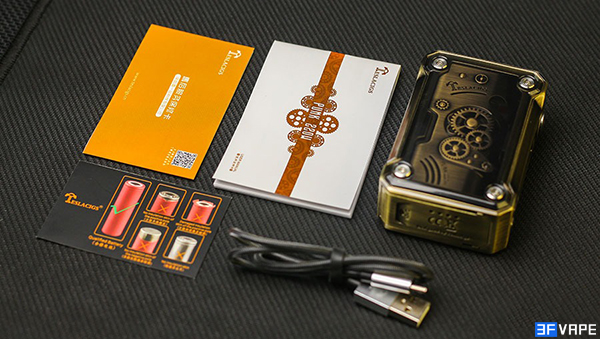 Tesla Punk 220W utilizes zinc alloy for the chassis, on the surface of which is bronze / copper brushed paint finish. The panel uses durable PC material, which allows you to clearly see the internal parts.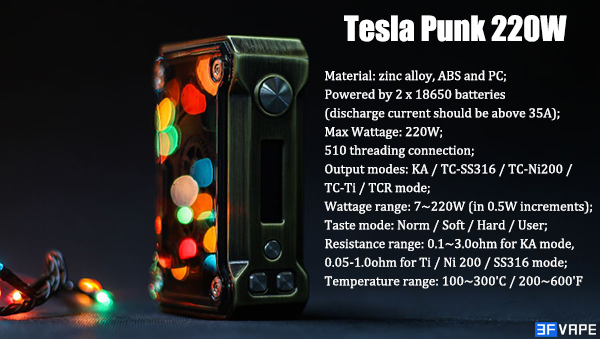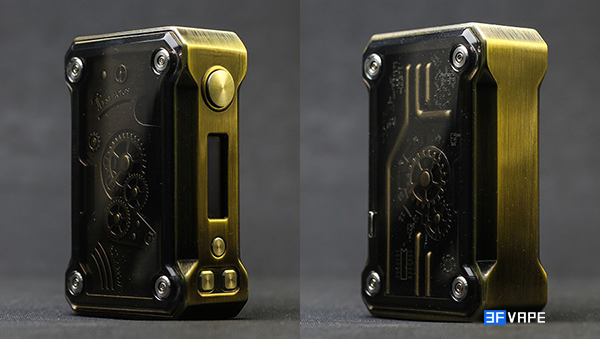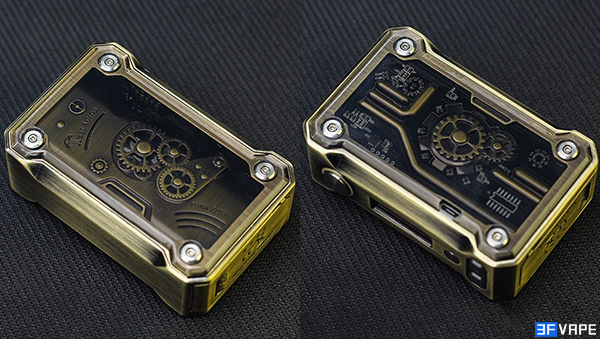 You can find gear element on both sides, some pipe design on back side, which makes it look like some kind of steam engine.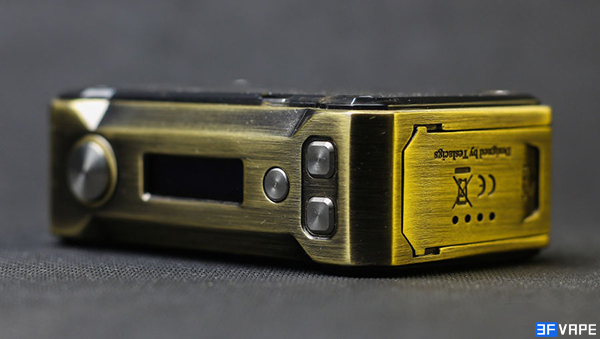 PUNK 220 comes with 4 buttons on the control panel. Except the Fire button, up and down button, PUNK has an extra button for lighting effect switching, which can change with 5 different LED lights, or just turn off it.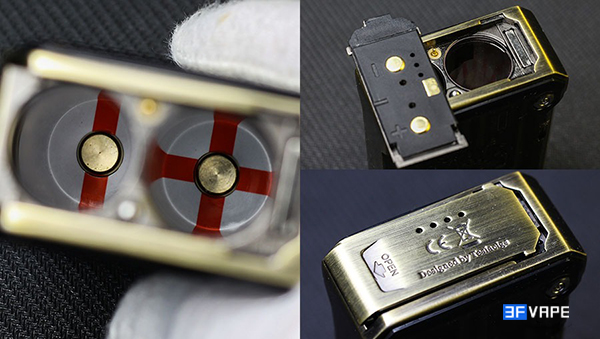 PUNK 220 is powered by dual 18650 high amp batteries. The mod and battery access door have a magnet to make it more stable.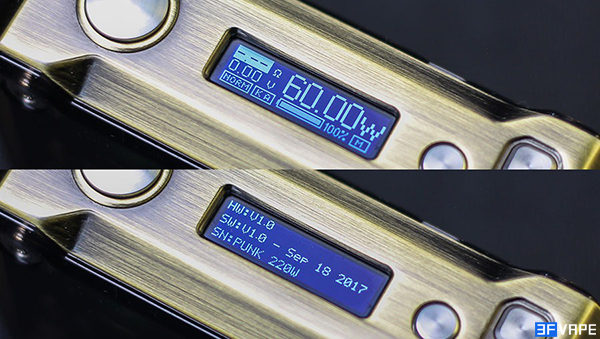 PUNK 220 is equipped with HW chipset, which is already used for most of Tesla products.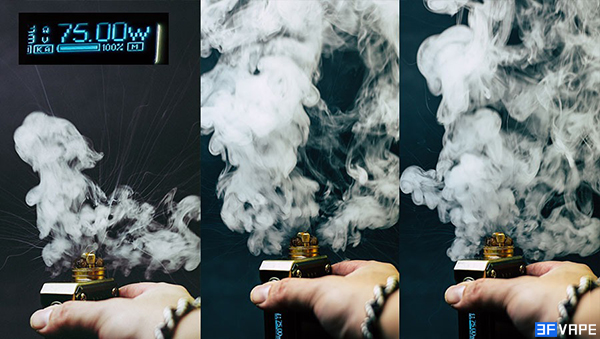 Wire data: 22GA KA1, 3mm, 6 wraps
Nice performance under 75W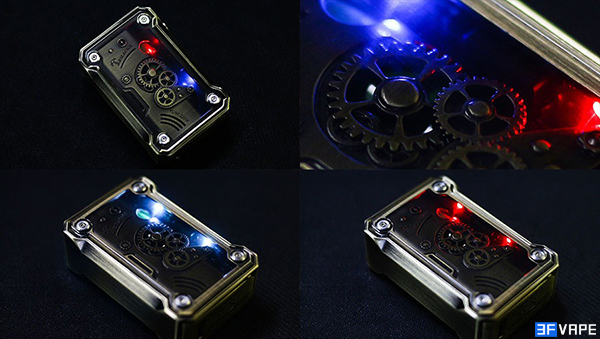 PUNK 220 has 2 triple-colors LED and you can get 5 lighting modes with red, blue and white color. This is definitely cool, especially turning it on at night. Of course you can use the extra button to switch modes or turn off.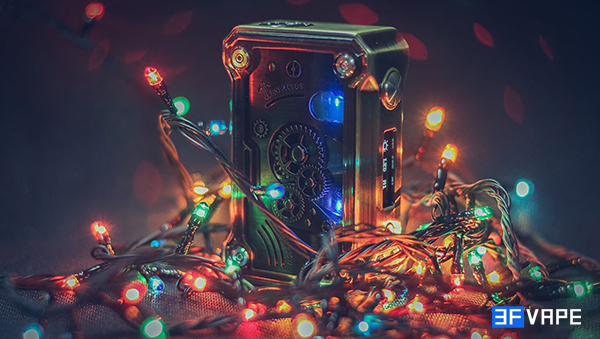 As a member of Tesla products, PUNK 220 performs pretty well with the HW chip, and it is very easy to operate, making it suitable for both beginner and advanced vaper.
The edges and corners have been well treated so you will just feel comfortable when grabbing the mod in hands.
The improved paint process makes the mod more durable, which means you can hardly find scratches or fading if you use it normally.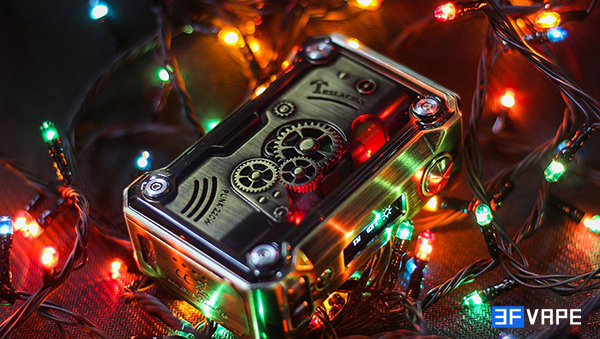 I have to say, PUNK 220 is very perfect for daily vaping, but the weight might be a little problem. It weighs 280 grams, and may reach 370 grams if you installed atomizer and batteries. So it is not so convenient to carry.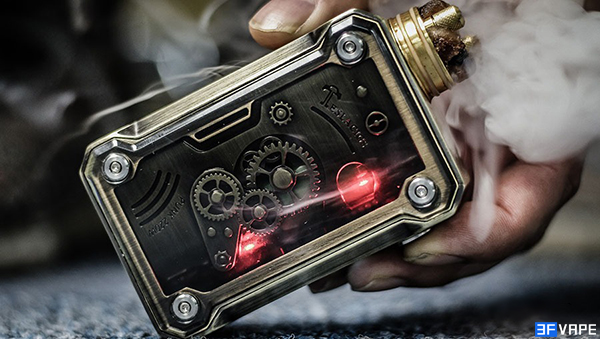 Except the weight, PUNK 220 is still a nice mod for those who are seeking a device with sleek design and powerful output.
More color options, check the following links:
SHARING
FOLLOW US