This tank brings the RDA taste and set you free from dripping all the time.
This Raven's Moon Style RTA rebuildable tank atomizer comes with 2 tanks: 4ml tank and 7ml tank. It is made of stainless steel.
Stainless Steel 4ml tank;
Stainless Steel 7ml tank;
Stainless Steel atty cap;
Gives you choice from a RDA to RTA.
Now pre-order on 3FVAPE. $29.99 Free Shipping.
Join the giveaway now and get a chance to win one Raven's Moon Style RTA for free.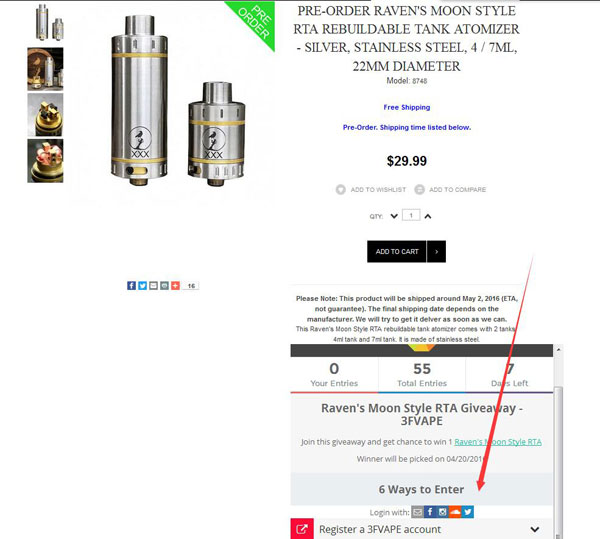 Click the following link and get a chance to win:
SHARING
FOLLOW US