Today we are going to do a brief review on the 1:1 clone 316SS ARC ATTY Style RDA.  Let's get a glance of this RDA with some pictures:
The package include a ARC ATTY Style RDA and some accessories.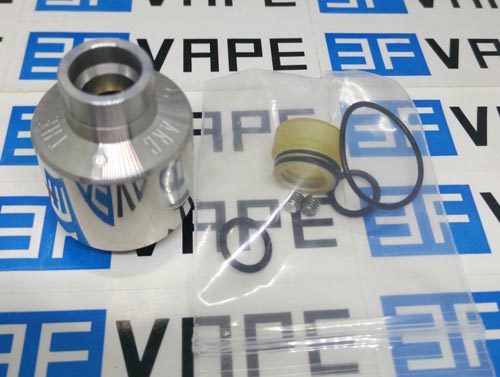 Take the ARC ATTY Style RDA apart, we can see all parts like following. All elaborate 316 Stainless Steel construction and with well cut, no glitch found. The ARC Atty Style RDA comes with dual post design. Gold-plated positive post for excellent conductivity. The ingenious inner crown tank works for heat insulation, and splash proof.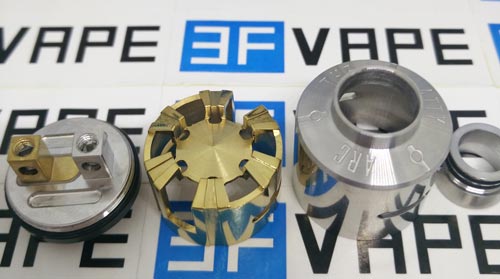 Easy to build, cut the cotton. Stuck the cotton in to the well. Juice the cotton.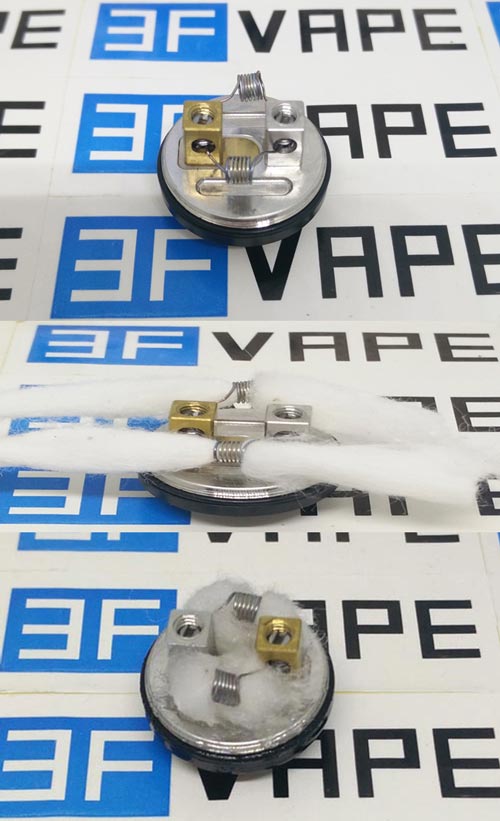 Following we are going to do a comparison between the 304SS ARC Atty Style RDA and the 316SS.  The 304SS is a reloaded one not 1:1. The items in the package are similar, spare parts. There is a Allen Key in the 304SS package.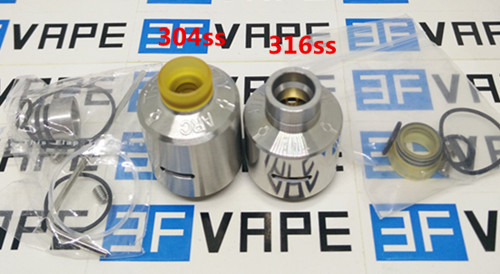 Well, it's a little hard to tell the difference with the naked eyes from the pic above between the same color. So, we change the silver 304ss ARC ATTY Style RDA into black one.
The 304SS reloaded Arc Atty is with higher height, and bigger chamber,  the positive pin is copper while the 316SS 1:1 version is gold plated.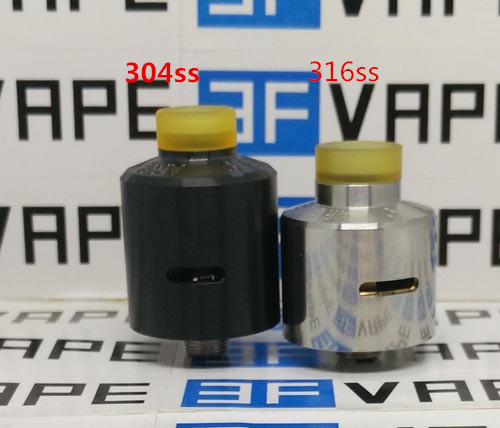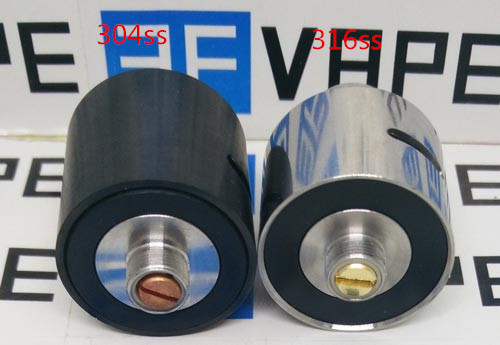 The inner tank of 316ss arc atty is also gold plated. while the 304ss version is not. Personally think it maybe brass, not sure, if we get confirmation from manufacture, we will update here.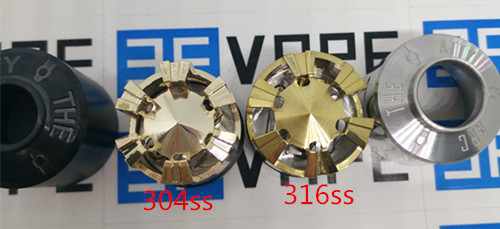 The post is different, the 304ss version is taller with crossroad. The positive pin of 316ss is also gold plated, while the 304ss version is brass as I know.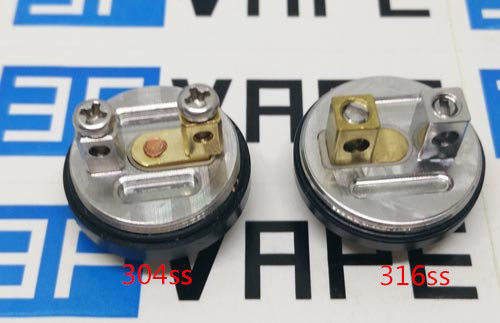 Following is the video review of the Arc Atty RDA

Can't wait to buy, Get these ARC ATTY Style RDAs on 3FVAPE
SHARING
FOLLOW US