Some people like the Authentic better, the others prefer the Style than the other. So what's the discrepancy of them? Today we're talking a new RTA for an example: Vapeasy D.R.A.M III Style MTL/DL RTA .

The Vapeasy D.R.A.M III Style MTL/DL RTA is constructed from 316 Stainless Steel (body) and Glass (tank tube) in 22mm Diameter. The deck of this RTA is used as a single coil. The tank is made of Pyrex Glass and offers a capacity of 2ml in normal version and 4ml with extension. Moreover, the RTA has 3 reducers (Airflow Restrictors) and an airflow ring allows it to be used in MTL or Restrictive DL, and comes with top filling system.
I will devide the contents below into two parts that reveal the Authentic D.R.A.M III MTL/DL RTA and the Vapeasy D.R.A.M III style MTL/DL RTA. Let's check it now!
Common Ground
1. Open the box and take it out, you'll find that two packages have the same things: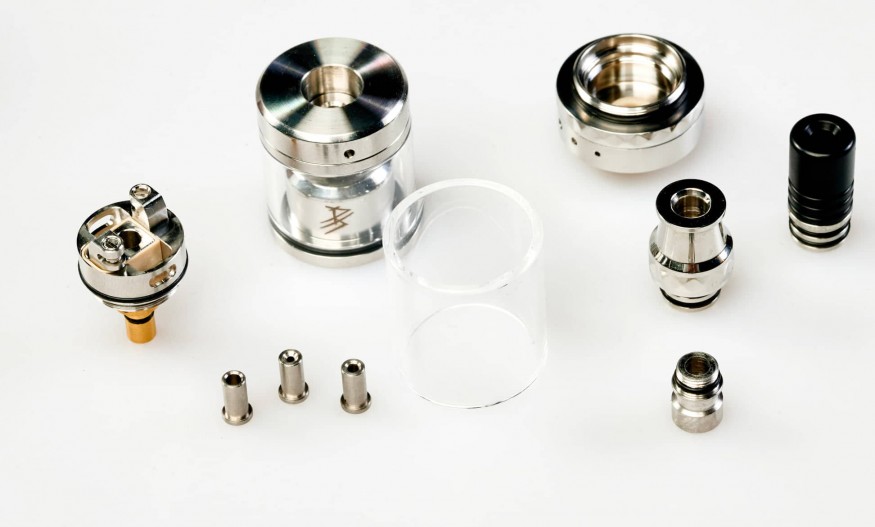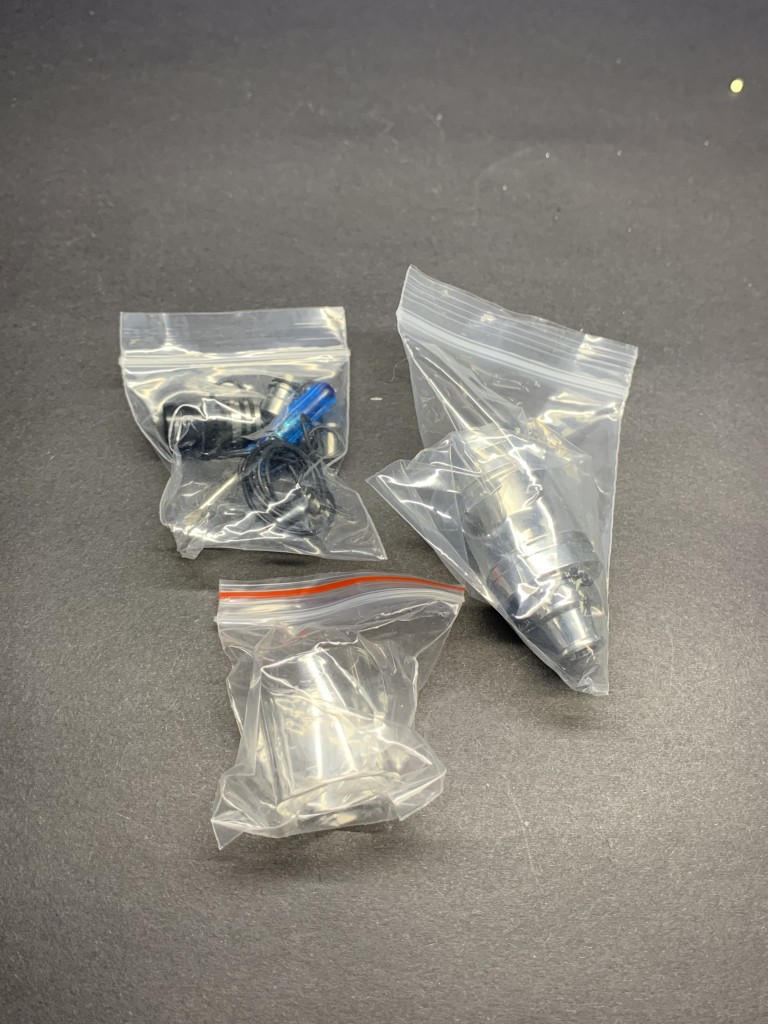 2. Thay have similar things in packages, so can they fit for each other? After replaceed the main components like Pyrex Tube, Delrin Driptip, I have confirm that they have a completely same specifications which equip well with the other.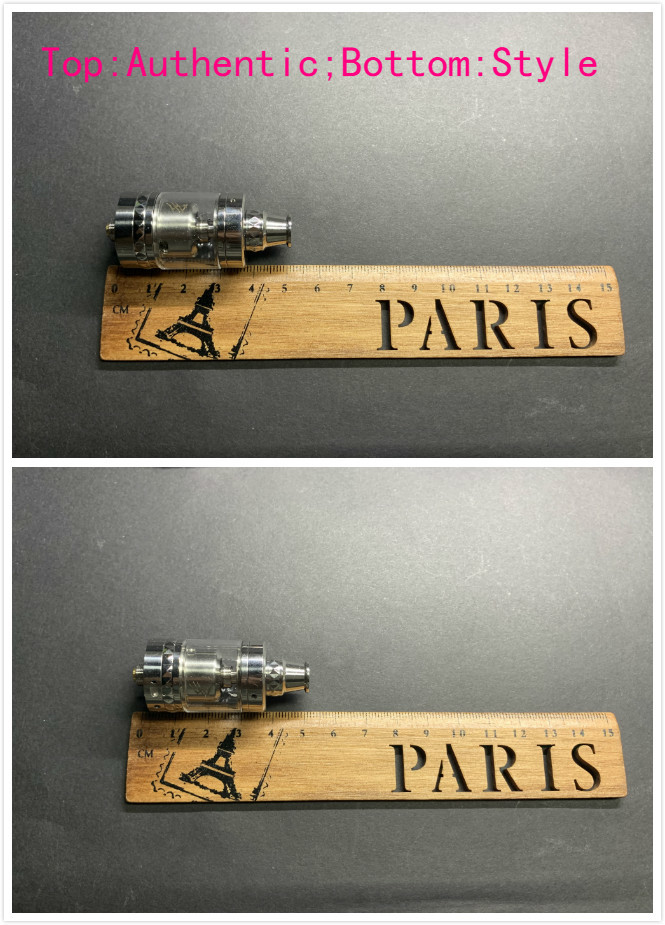 3. Both of them support bottom airflow control, you can choose MTL or Restrictive DL Vaping by rotating airflow ring. Adjusting the four differnt holes for airflow by yourself.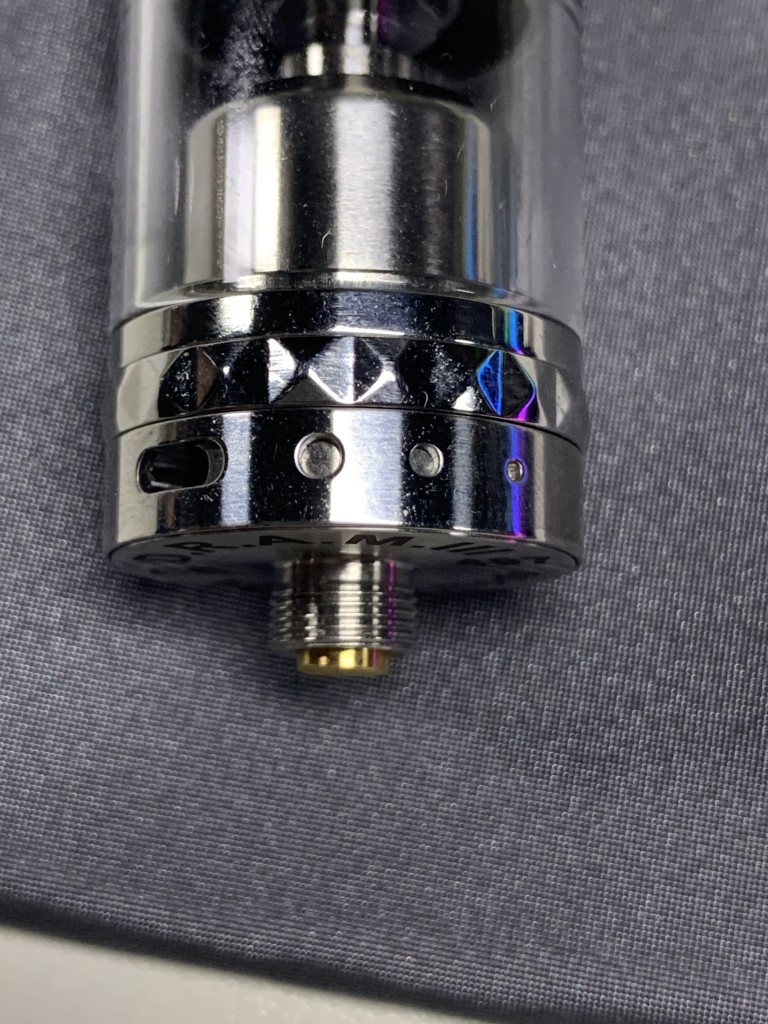 4. Also, both of The Authentic and The Style have similar RTA Deck with Dual-Pole. They all use Phillips screwdrivers.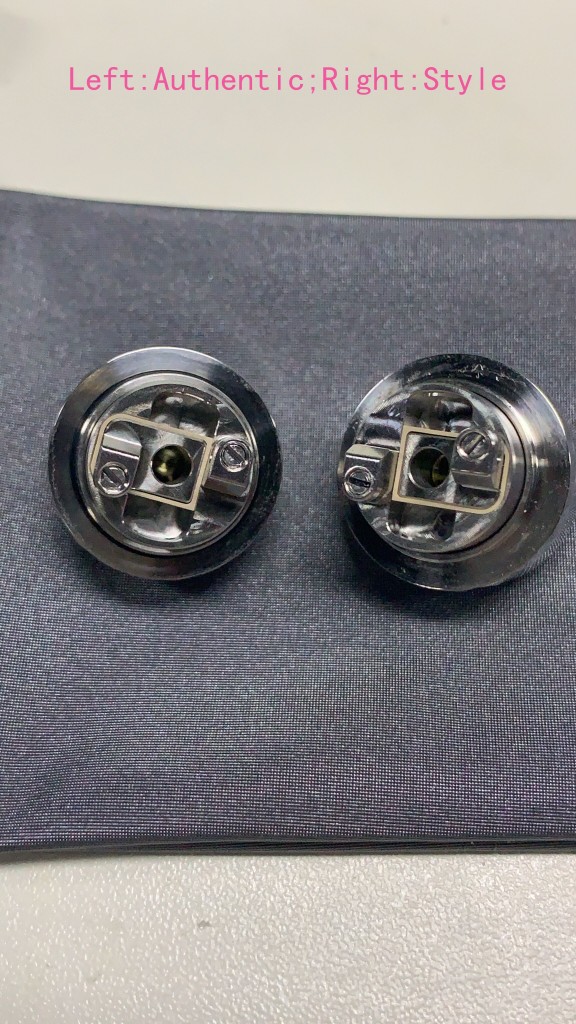 The two atomizers are mostly the same, but will differ in some places.
Distinction
1. As you can see, the first impression of both is that they appear identical on the outside. Well it is evident that the presentations are very different.The Authentic owns a good presentation which covered with very nice metal case. The Style is a typical plastic box.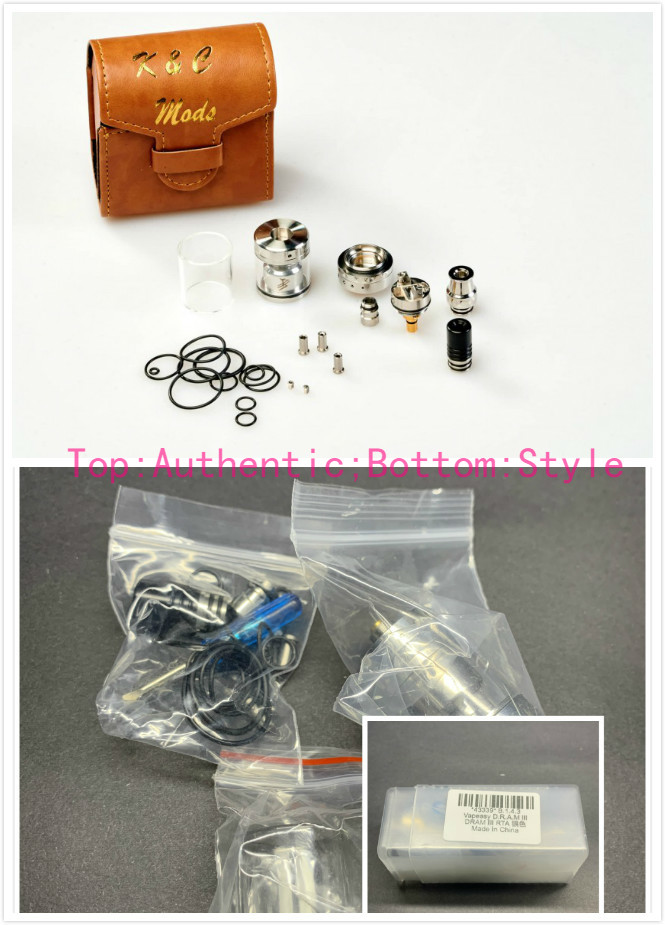 2. Contents are almost same except that a series of number: the Authentic is 685, the Style is 497. The words of the Authentic are thicker, by contrast, the Style's are thinner.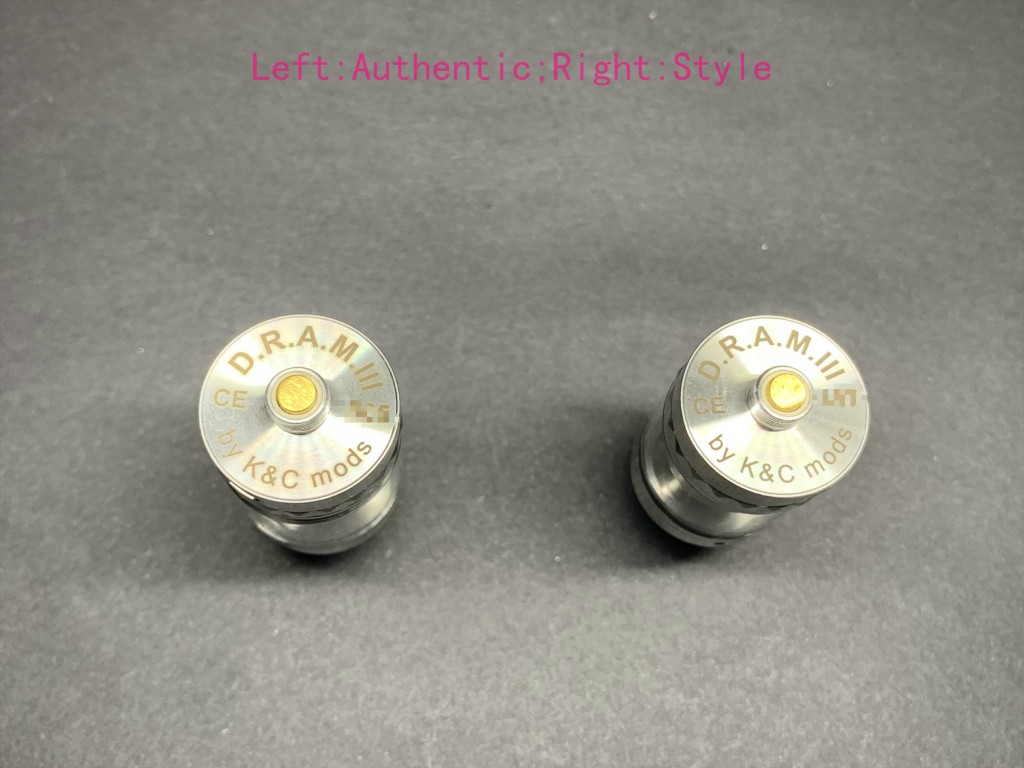 As the stylesheet showed, apparently, they have perfectly same parameters.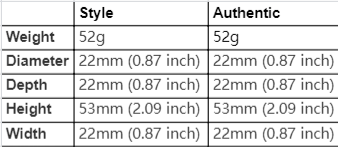 4. The 510 threading and the deck of the Authentic is so tight that you can't dismantle easily. But the Style isn't.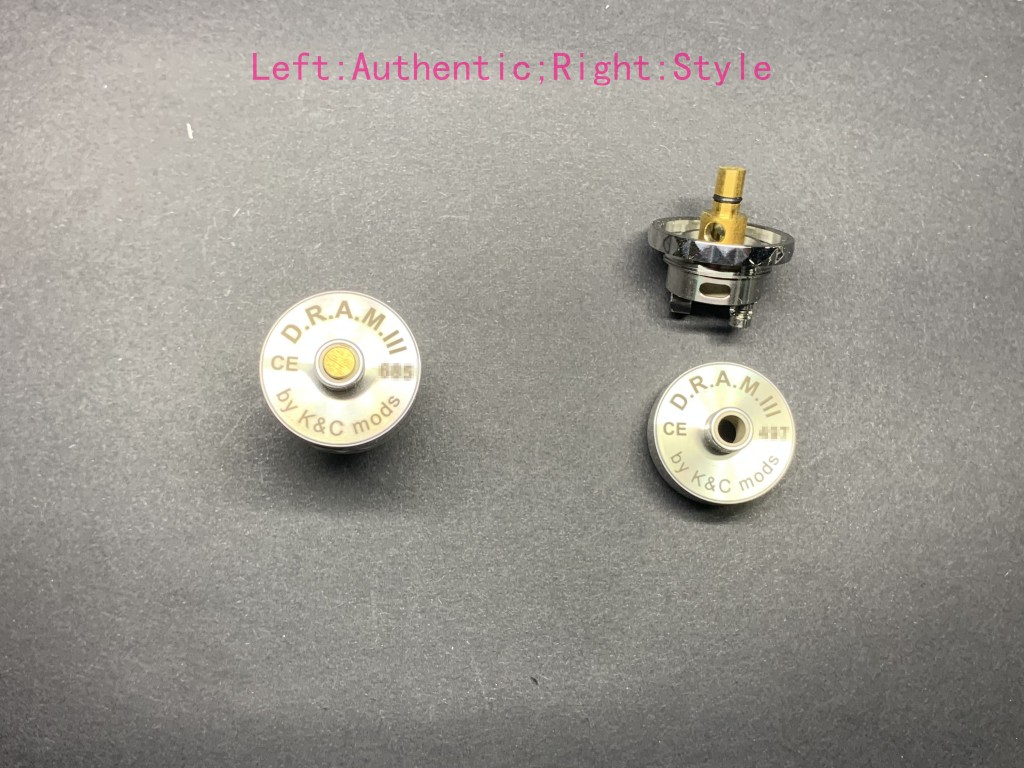 The  Vapeasy D.R.A.M III Style MTL/DL RTA is in stock now, click the links below to get it:
Recommed Vaping Coils:
Tips for Self-Protection From COVID-19 >>>
SHARING
FOLLOW US