1. The Overview of SXK The Syclla Style MTL RTA:
The Scylla Style MTL RTA features a sleek and classic 316 Stainless Steel design 22mm in diameter, 41mm height. It comes with a durable Polished PMMA 510 drip tip, a 4.0ml E-liquid capacity polycarbonate tank tube which make it has an exquisite and compact look. When upend the RTA, we can see the bottom of this RTA is carved a vivid laser engraving logo, just like a dragon. The minimalist design makes "Scylla RTA" simple, light, and fashioneable, which can catch your eyes easily in most of RTA products of the market.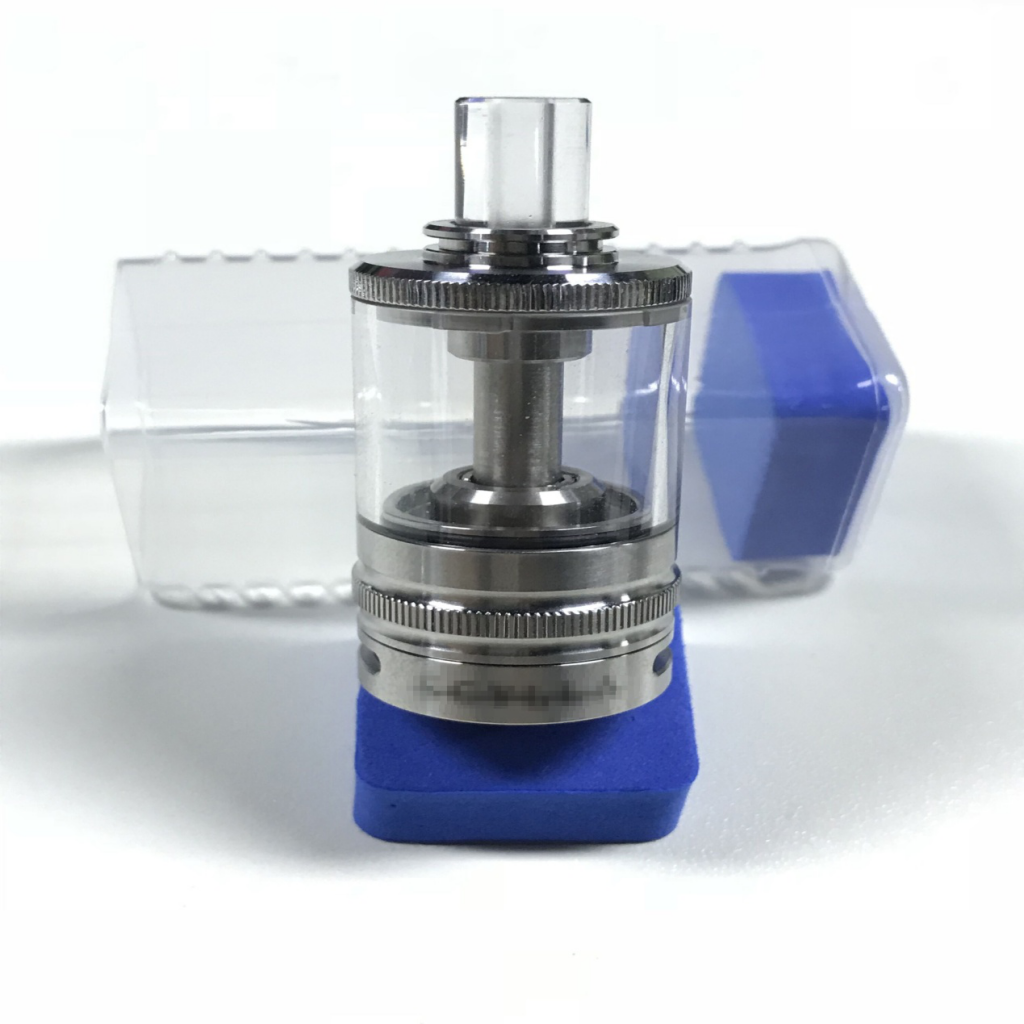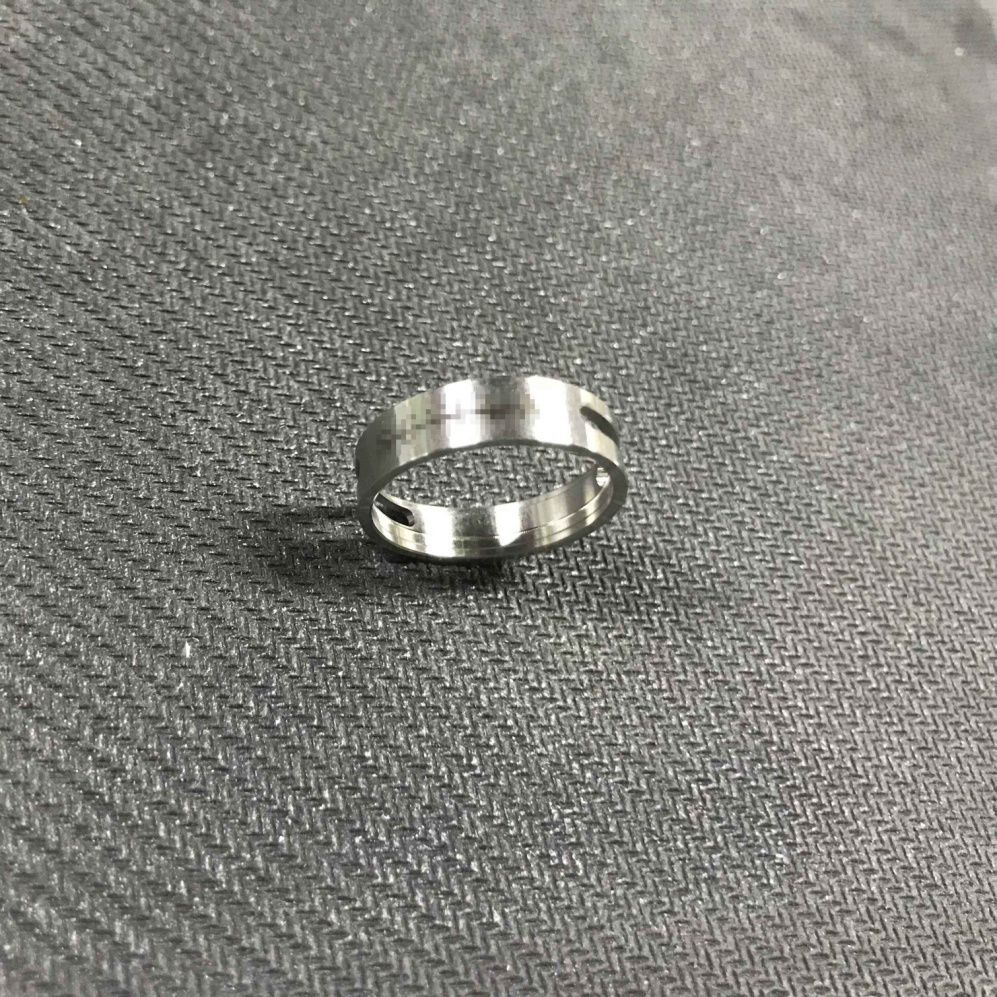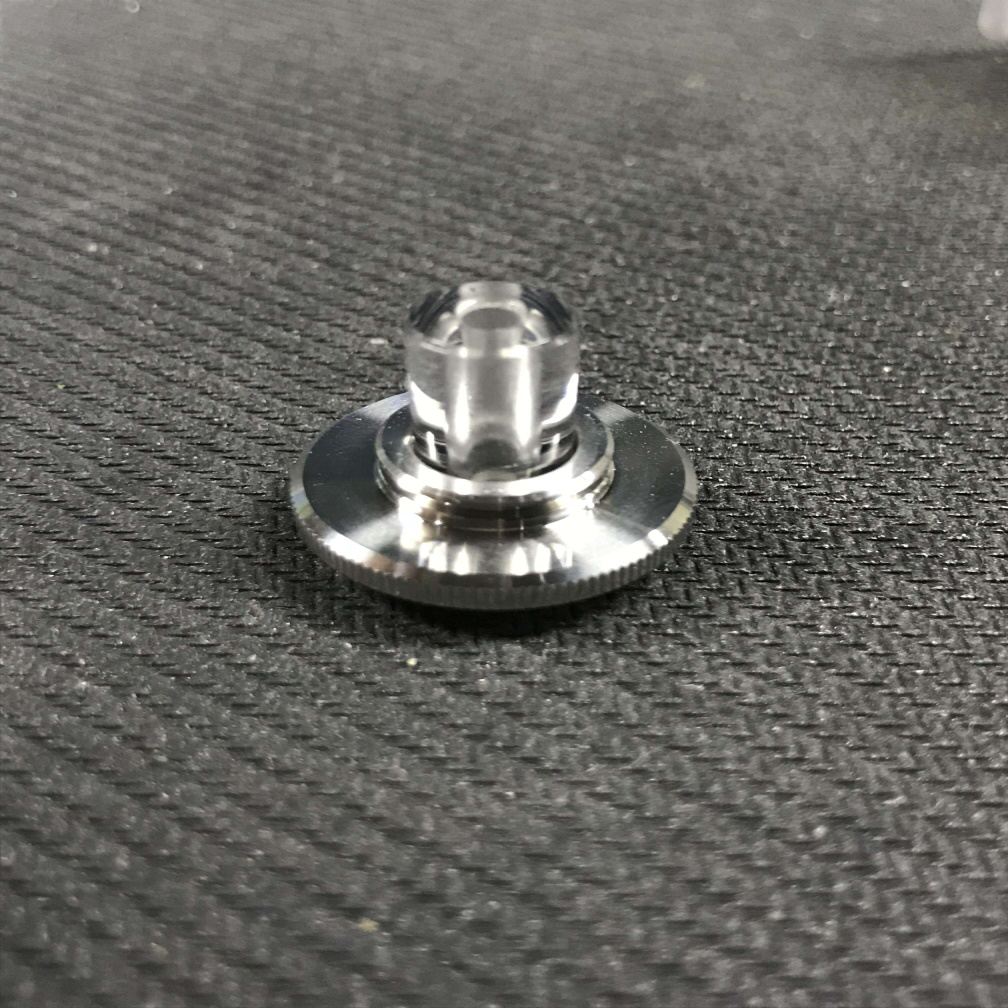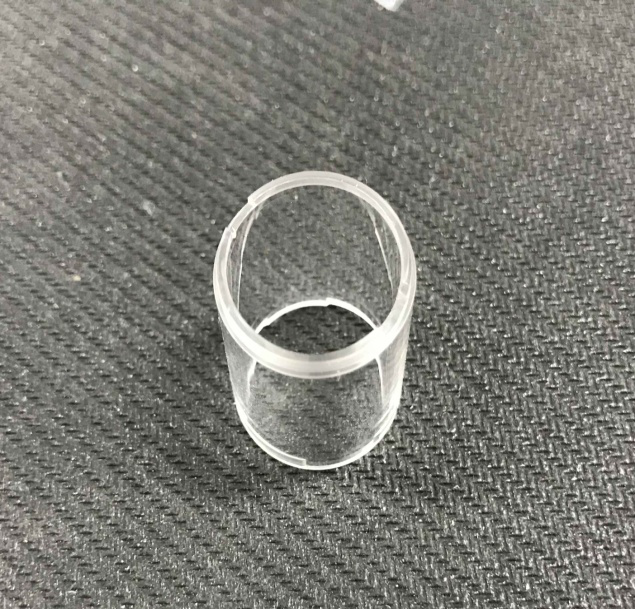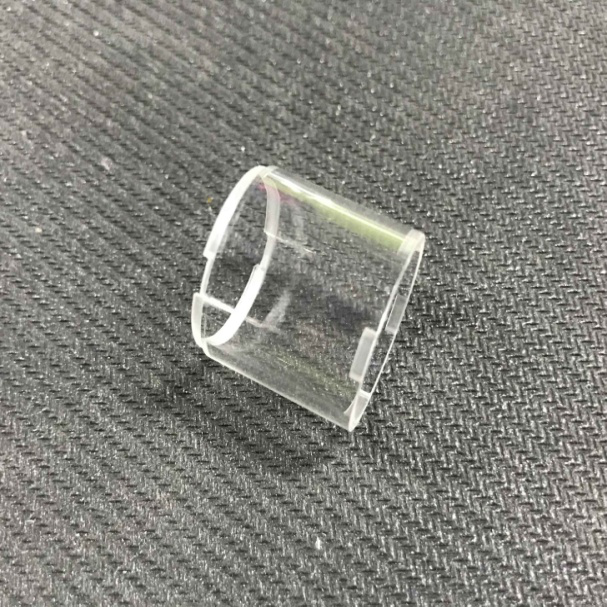 2. Top Refilling System
Scylla RTA comes with a top refilling design. Just screw the top cap, filling any E-juice you like into the tank, finish! It is so easy and convenient to refill. Moreover, you will by no mean to worry about the leaking problem because the connection between top cover and top cap is tight that avoid the leaking problem effectively.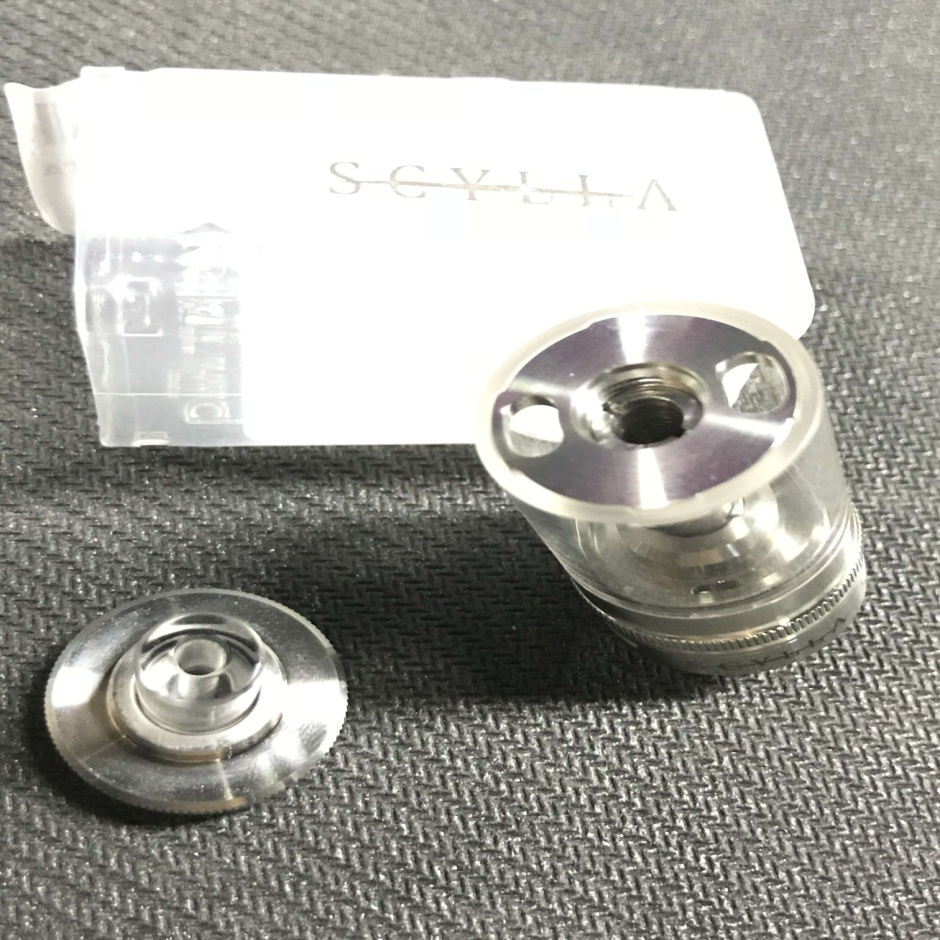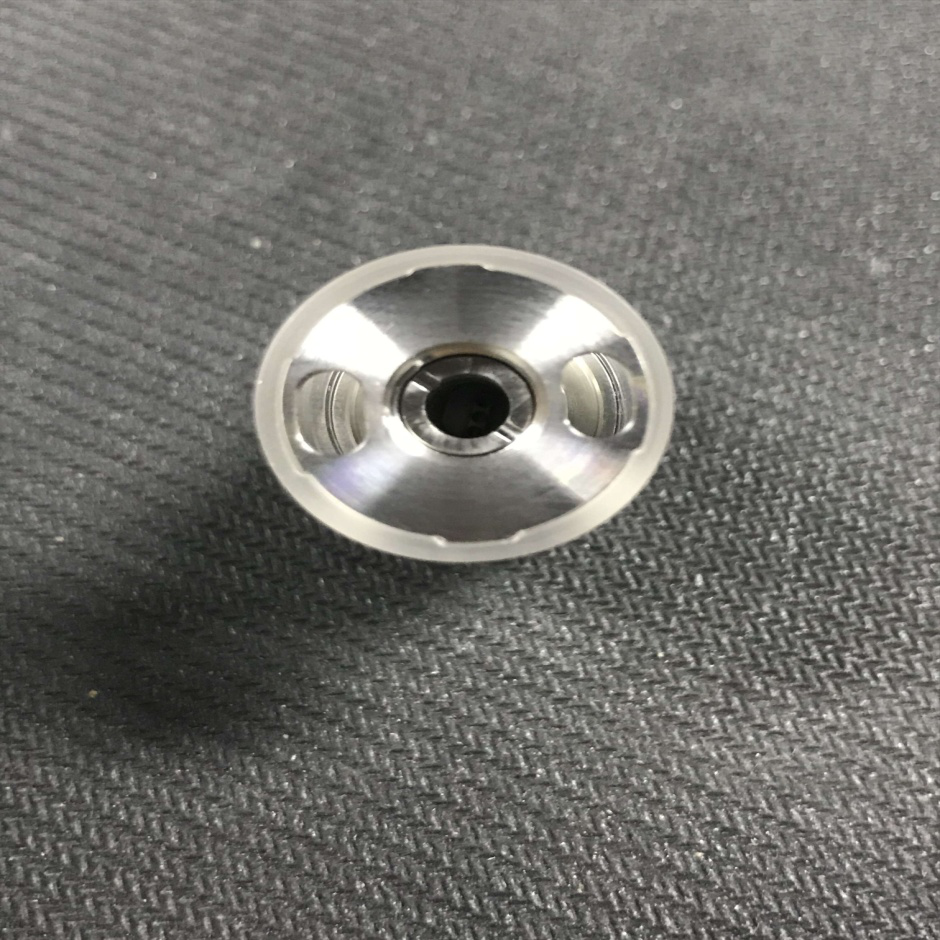 3. The Build Deck Design
The Scylla Style RTA is equipped with a two post sand blasted build deck and single coil configuration. From the picture of actual product, we can see clearly it has two flat head screws for fixing the wires or coils, and 3 x 1.0mm bottom airholes. Obviously, it is a simple design. It is no doubt that wicking and rebuilding this base deck will become more easier and more convenient. However, it is not a deep well as you can see. Thought it has two nice big flat heads, there is not enough room for wicking and cotton when I just use a 5 wraps alien in it. Thus, it is necessary that choose some suitable wires or single coils based on this deck for a great vaping experience.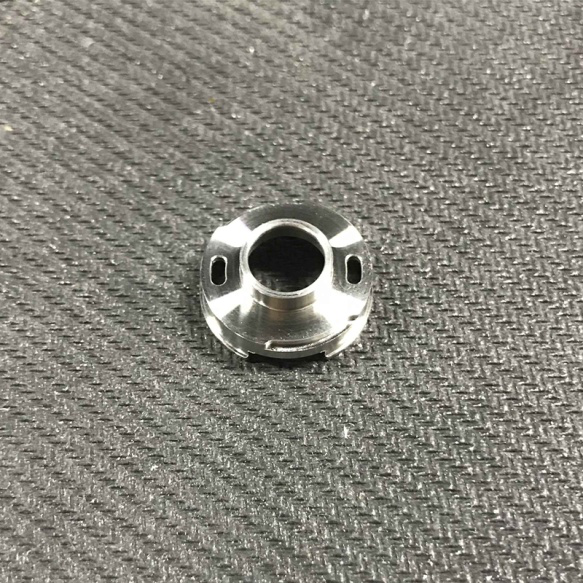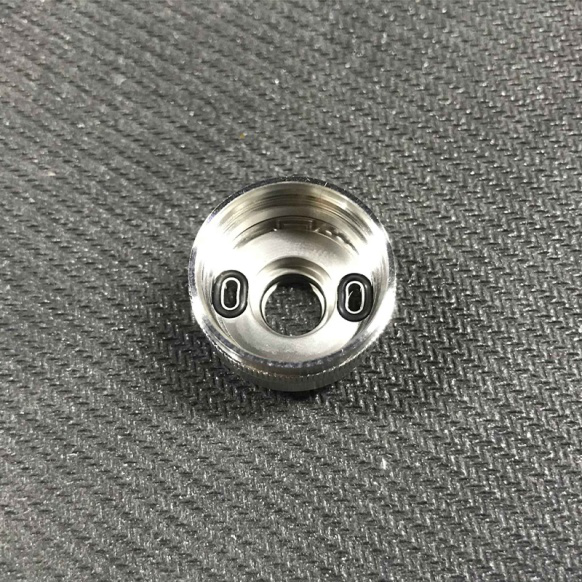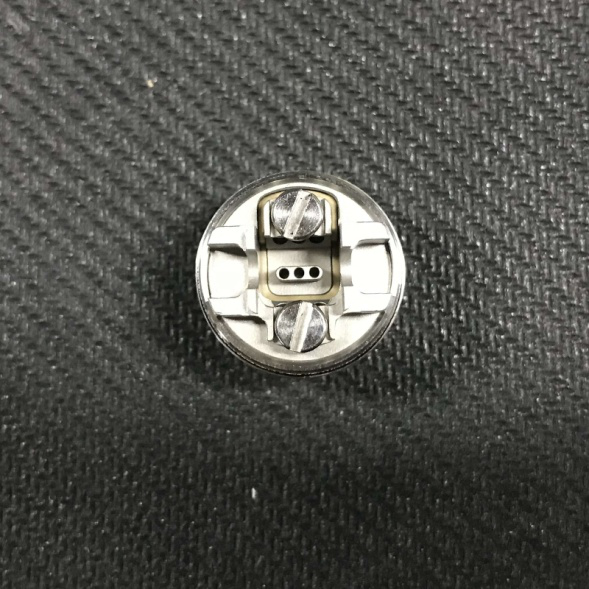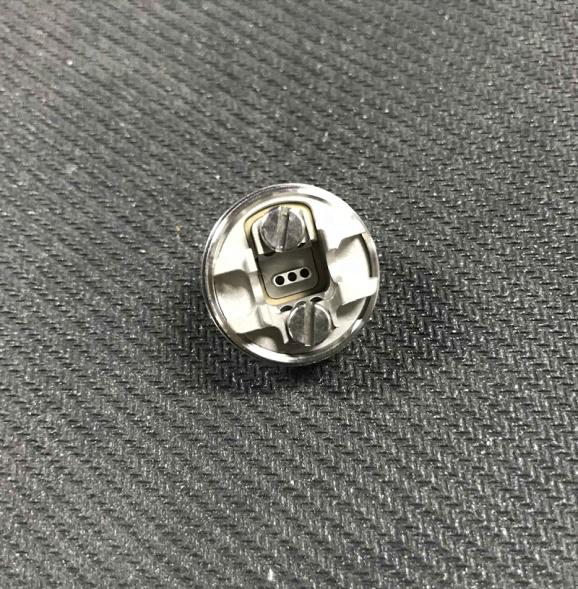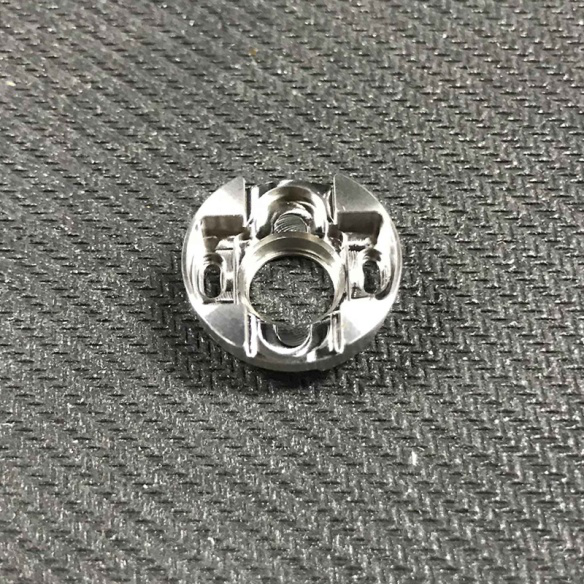 4. The Airflow Controlling (AFC) System
As for the airflow adjustable system, Scylla RTA supports side and bottom airflow control, we can see two side have three 1.5mm side airholes separately when we adjust the bottom AFC ring. So, the air output is different strictly as the degree of airflow control. The RTA not only supports light DL vaping experience, but also restrict MTL vaping experience. You can choose different taste, or thin, or thick, just according to your individual preferences.
One Side: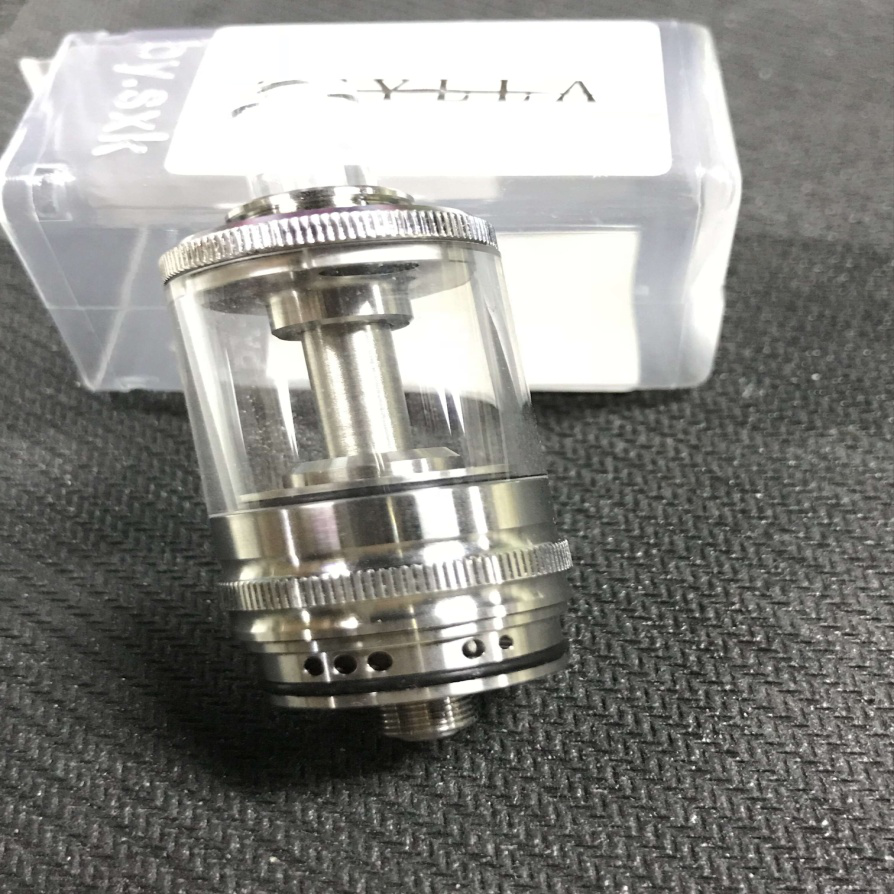 The Other Side: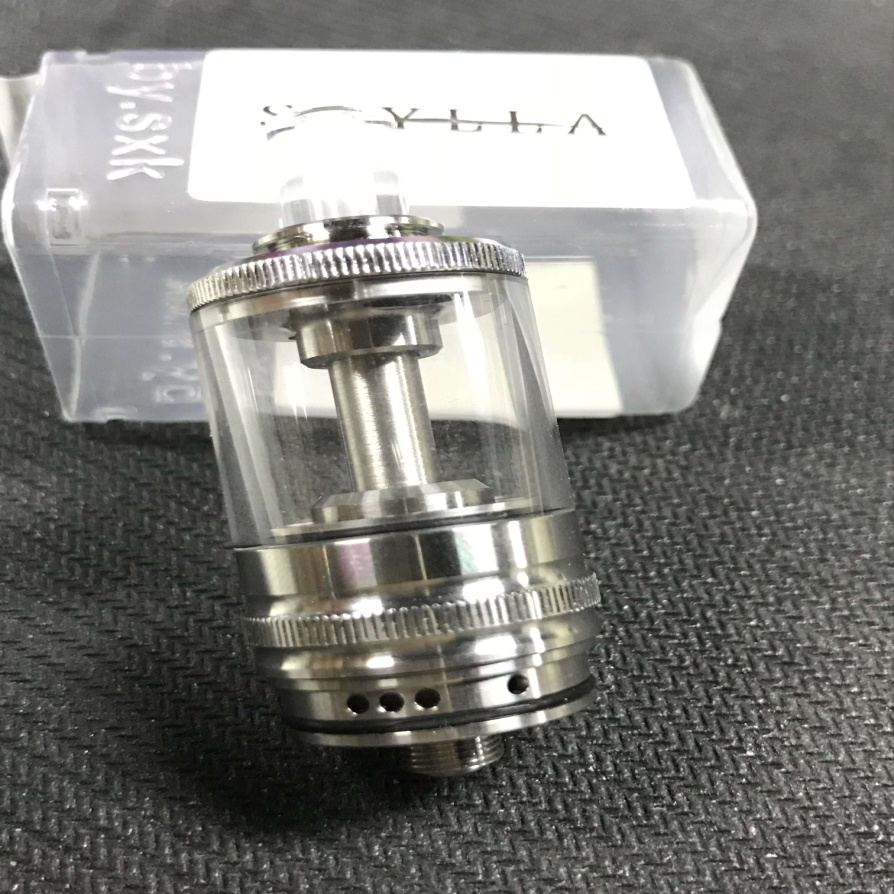 5. The Summary of Scylla Style RTA
The Scylla Style RTA is a sleek and classic MTL or DL RTA. The sand blasted build deck can be fitted with most of single coils in the market, and a nice air intake ensure that a great light DL or restrict MTL vaping experience. Furthermore, the simple design of this base that make it rebuild easy and convenient. Maybe this RTA is a good choice for some less advanced vapers.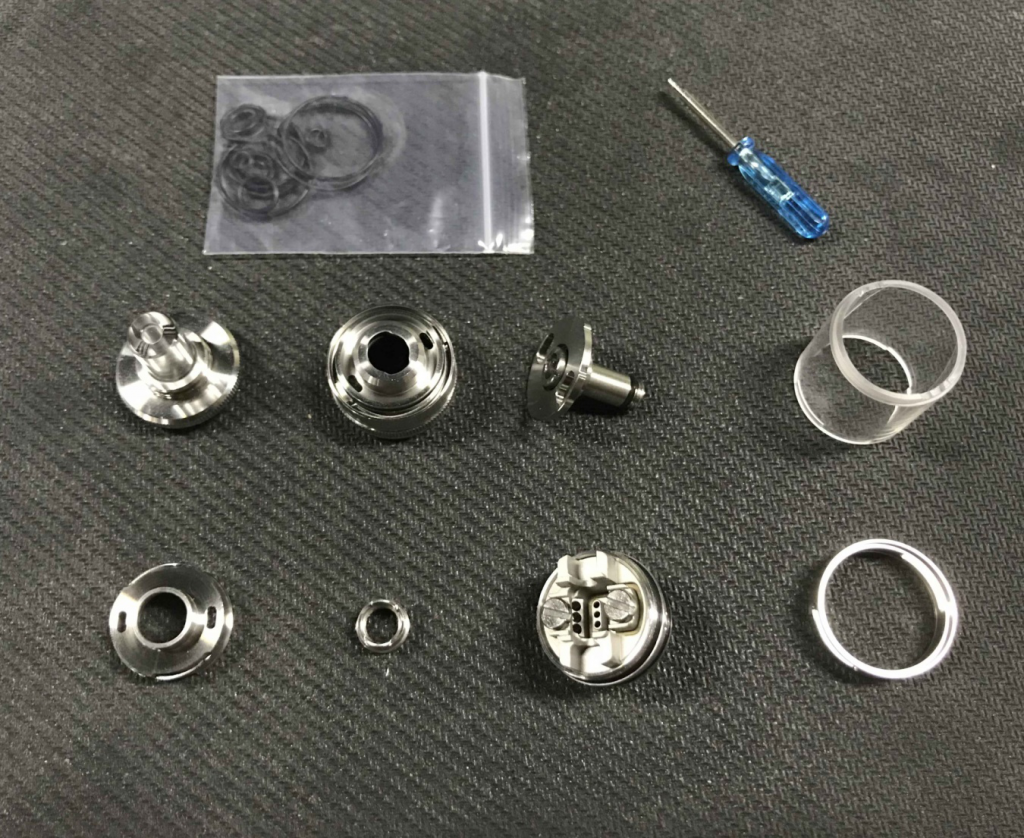 If you want to know more about  SXK The Syclla Style MTL RTA, you can click this LINK below:
Replacement Tank Tube:
SHARING
FOLLOW US