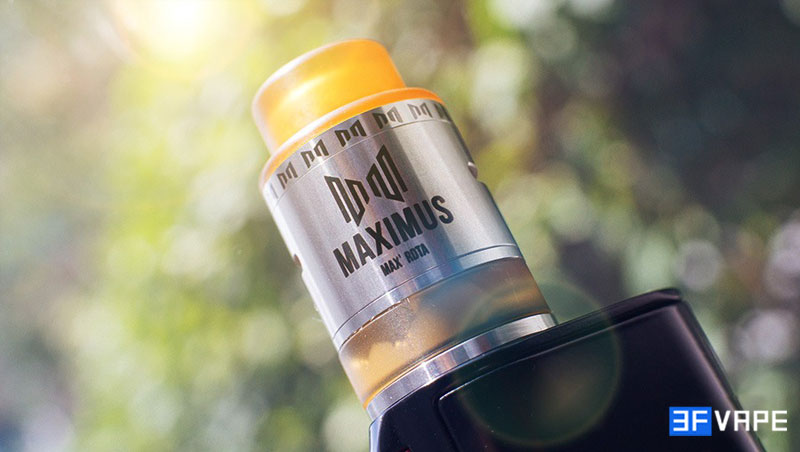 RDTA is hot now and today we are going to talk about a New RDTA from Oumier. The 
Oumier Maximus Max RDTA.As we all know, Oumier brought a great RDA named WASP NANO and this RDA brings great flavor and also can be used as a bottom feeding ATTY if changed with BF pin. Let's see what their RDTA may like.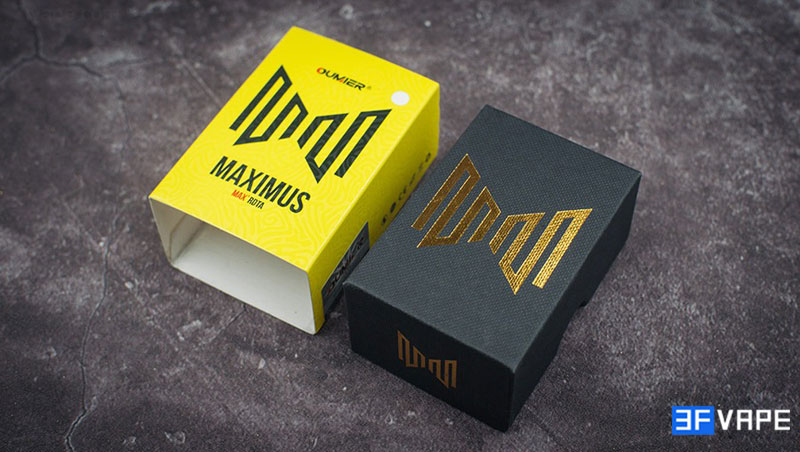 The package is as shown above. Outer yellow paper sleeve and black hard paper box. Logo looks like letter "M" and also looks like the coil.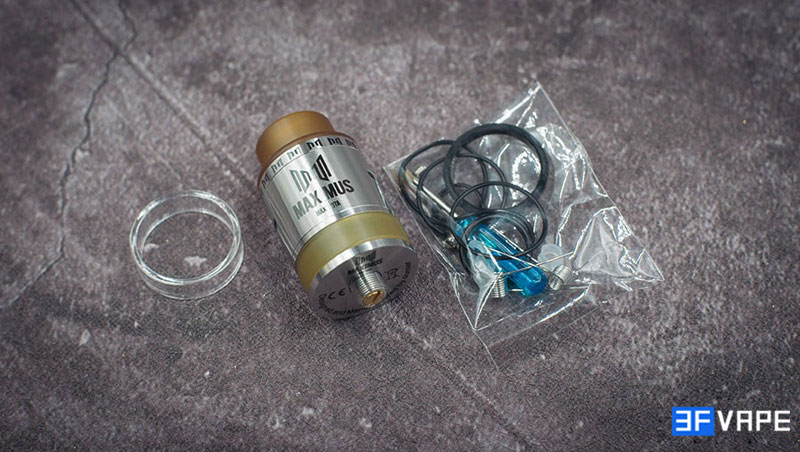 The Maximus RDAT is not the max RDTA in the market, in fact, just like most RDTA, it comes with 24mm diameter. Pre-stalled with PEI tank, there is another glass sapre tank in the packet. Also in the packet a pack of accessories, including some coil, o-rings, screws and screw driver.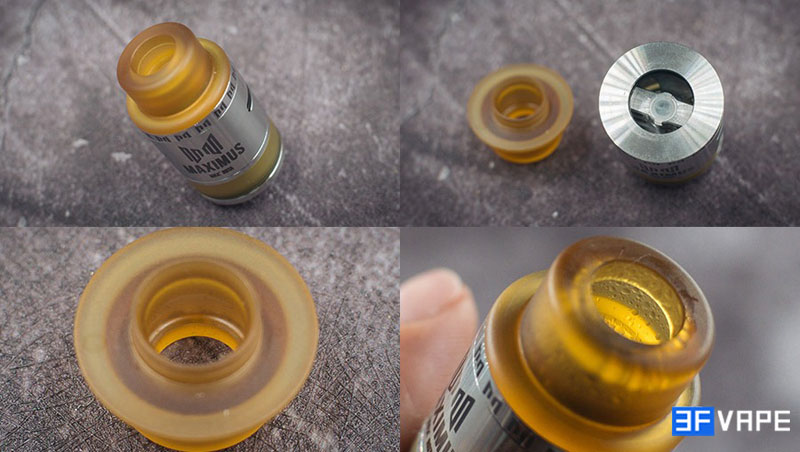 The drip tip of this Maximus MAX RDTA looks like a cap and is made of PEI. It's a 810 drip tip. The drip tip is designed with a slight angle inside to prevent the cold condensing liquid to the mouth.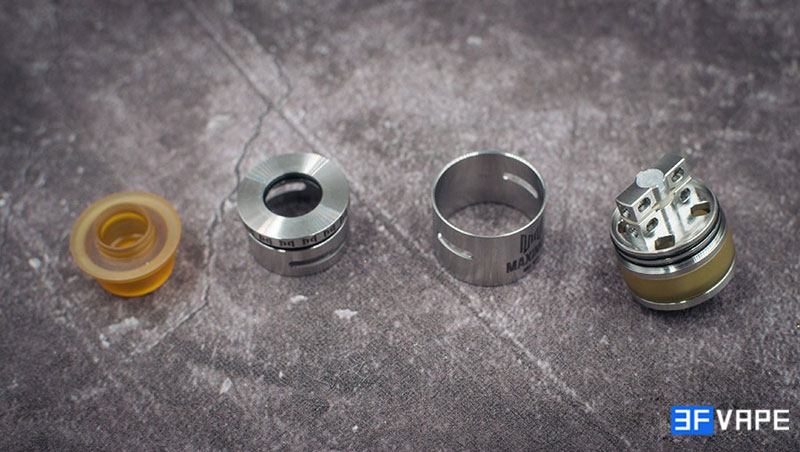 Take the RDTA apart and it's like most RDTA now aday. Drip tip, top cap, sleeve and building deck with tank. The Maximus RDTA is designed with a center filling system and the filling hole is blocked with silicone block. The silicone block is with + opening and you can easy fill the tank.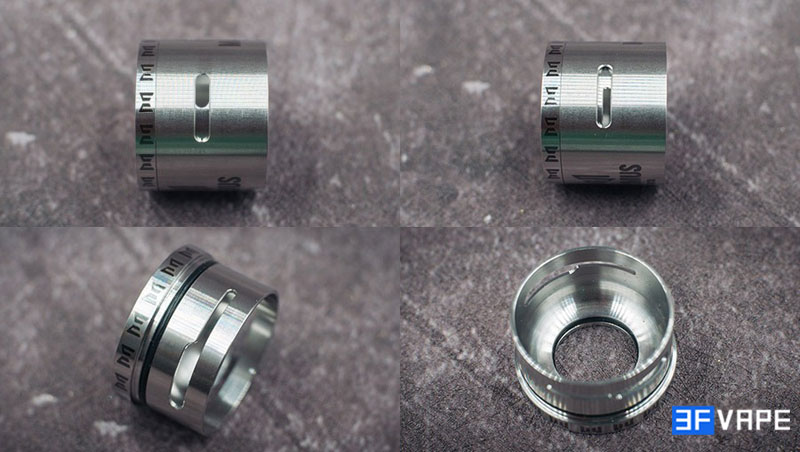 Take a look at the sleeve and top cap, this RDTA comes with a side airflow. This airflow control has a wide range to adjust.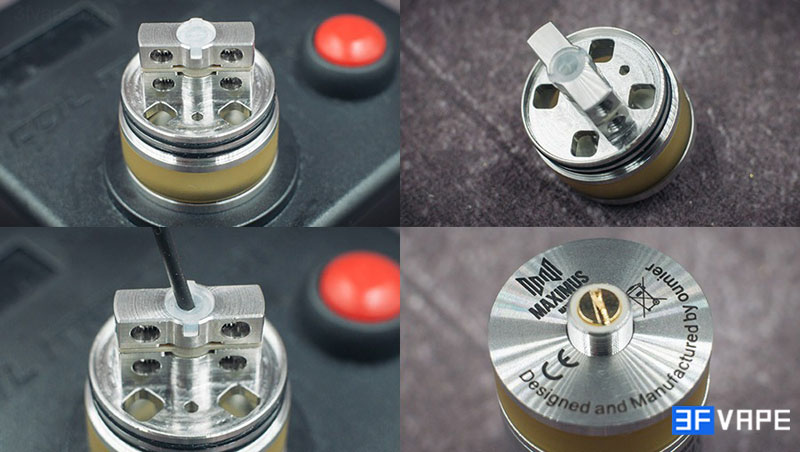 4 square holes for the cotton and there's a noticeable little hole for releasing the oil pressure. The building deck is designed for dual coil building. Center filling air hole to fill the juice.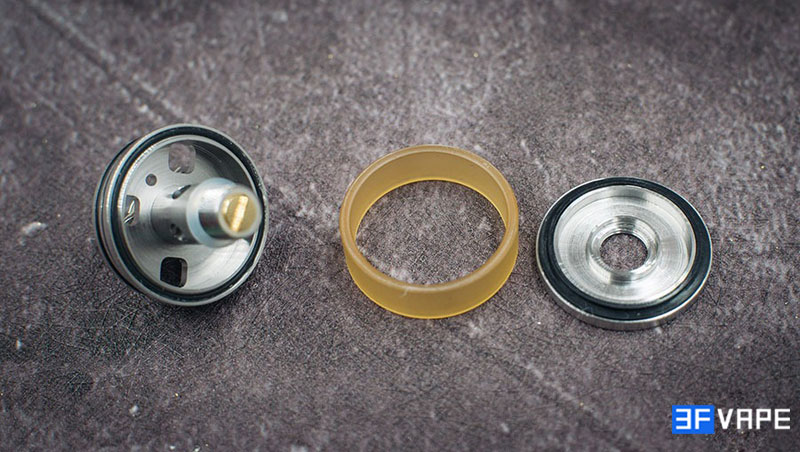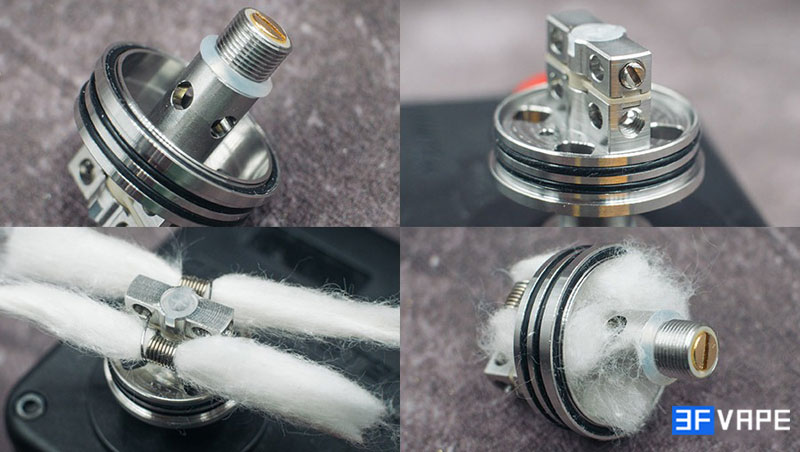 One tips to lead the cotton. Make the foot of cotton just with proper length to touch the bottom of the tank, making it the most efficient leading of the juice. Then try to get the foot of cotton as loose as possible to lead the juice. You can put the cotton in then cut and adjust. After that, screw on the tank.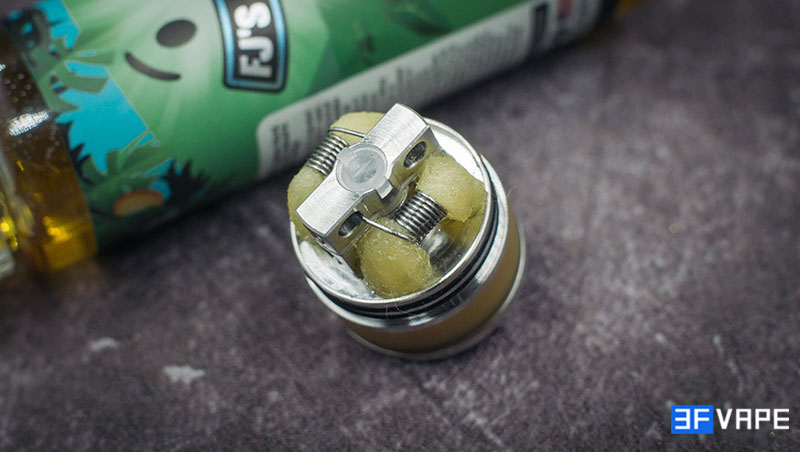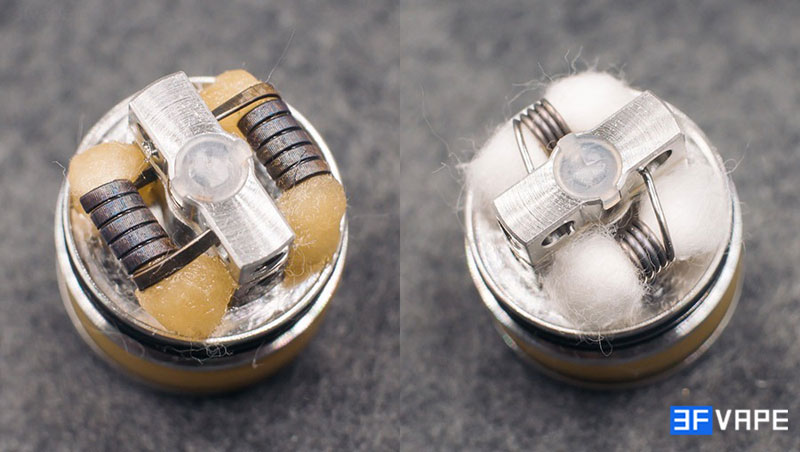 As there's a wide range to adjust the airflow, it will be very nice if you build some wide bore coil on, for example, Clapton coil. And here I also used a 22GA Kanthanl A1 coil, it functions great on mechanical mod. BTW, the center pin is not very out protruding so be careful when using with mec mod.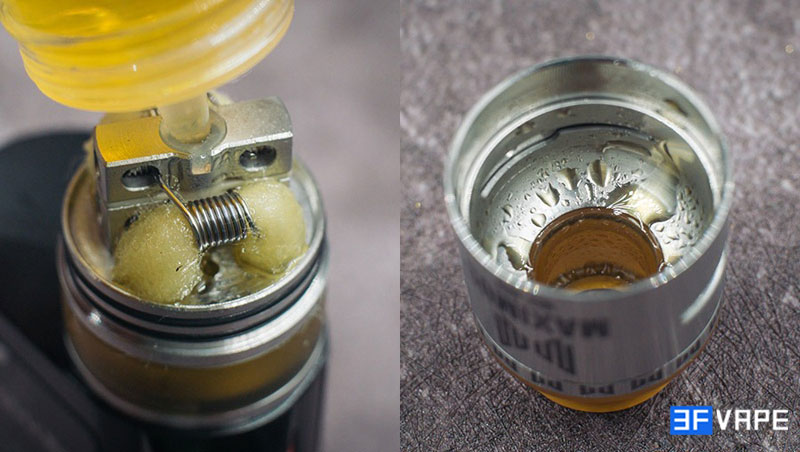 It's very easy to refill this tank. But the condensing problem also happens on this RDTA, clean it and not a big deal.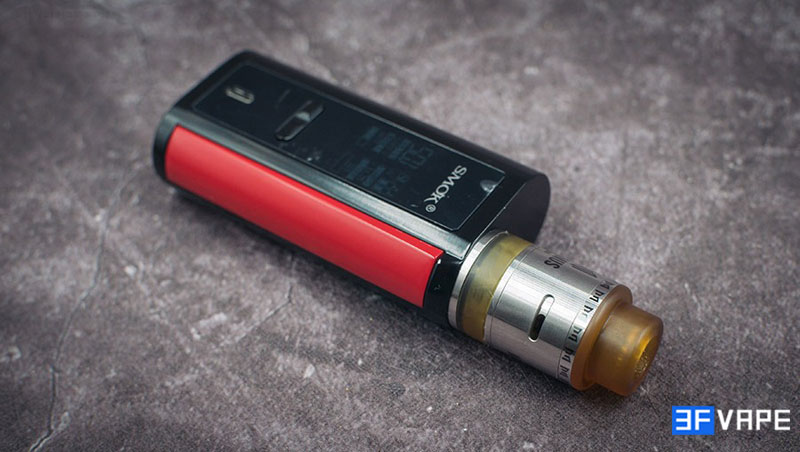 This MAXIMUS RDTA is now available on 3FVAPE. If you like it check it now!
SHARING
FOLLOW US