'Serpent' seems to be a mascot to Wotofo, as most of their products are named with it. Today we would like to do a brief review on another 'Serpent', the Wotofo Serpent SMM RTA.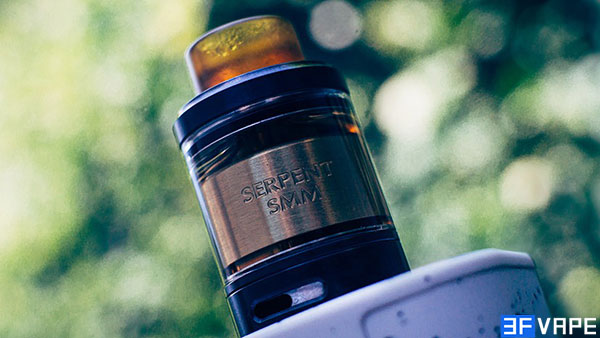 Wotofo and Suck My Mod cooperated and brought this RTA to us. SMM exactly stands for Suck My Mod.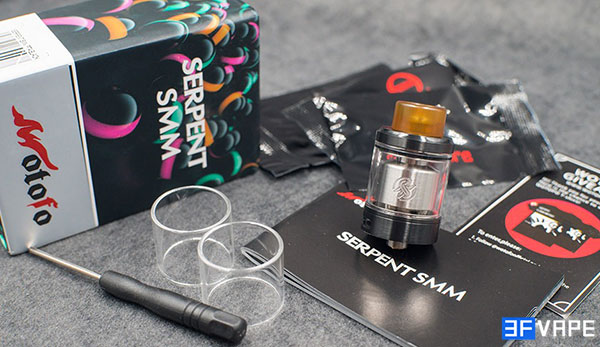 We can find two spare glass tank, three Clapton coils and other parts for SMM. Wotofo is always so nice.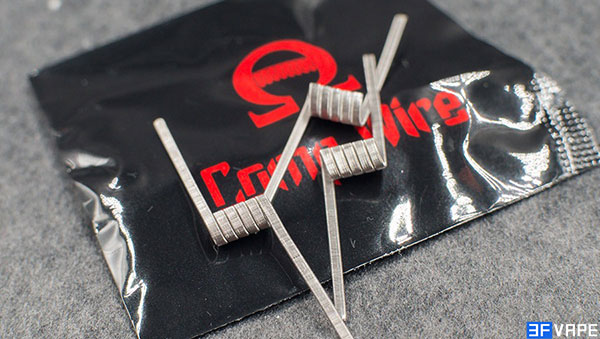 Pretty cool. Three Clapton coils recommended by Wotofo.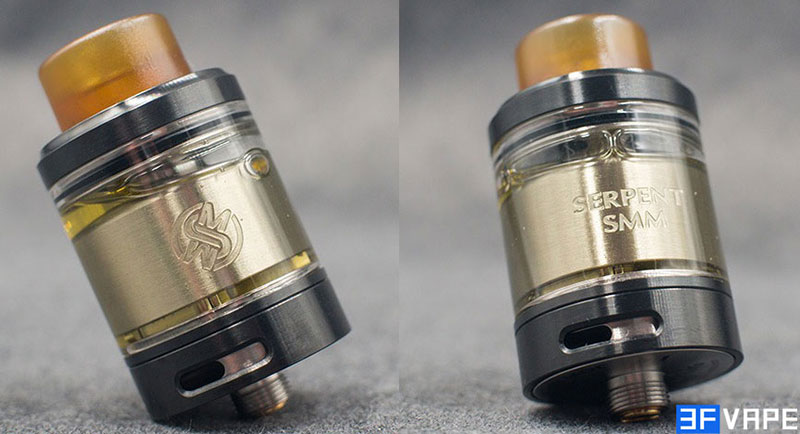 You can't believe that this 24mm RTA has 4ml juice capacity. Let's check it more closely.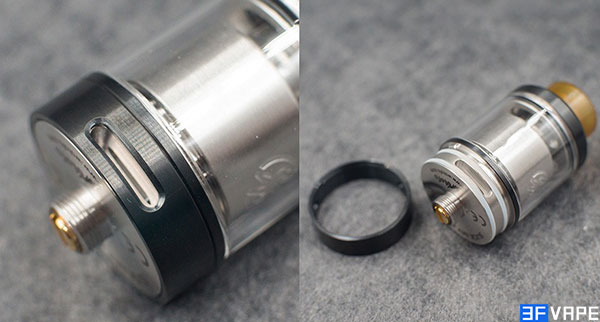 The airflow control ring can be taken off alone. If you just see it first time, will you think it's with bottom airflow system? But it is more than that.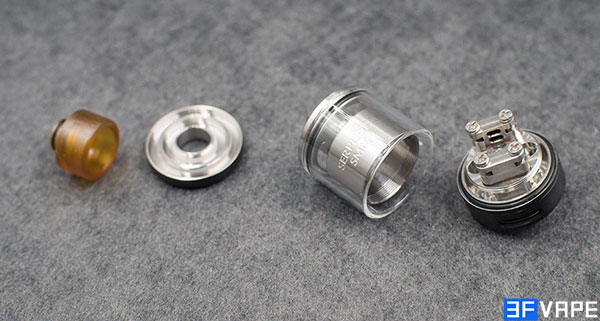 Easily to disassemble main parts. It's convenient to clean and maintain. The connection between glass tube and tank sleeve is very stable. When you intend to replace coil head or cotton, it will not cause damage when there still is some juice in the tank.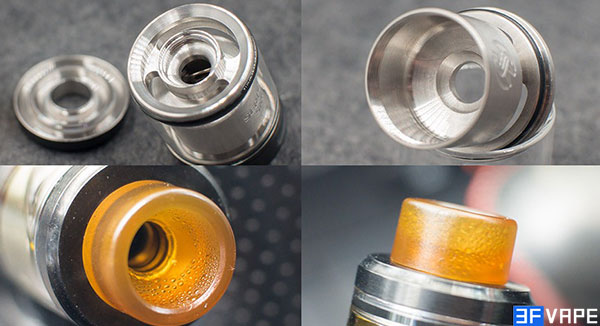 510 PEI drip tip with chamfer design. You might find condensation after use, but you can just clean them with tissue. The design prevents the condensation getting into your mouth when vaping.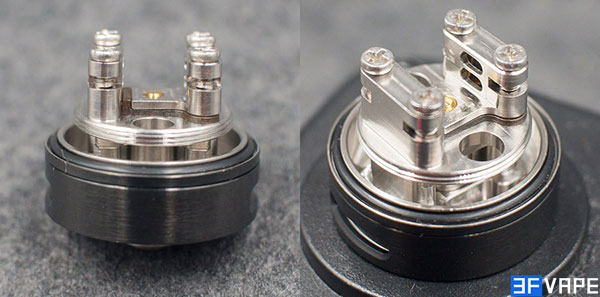 Look at the build deck. It's designed for single coil. Four airslots in the posts bring airflow to the coil from the side. Four locking slots supports both forward and reverse wrapped coils. And, it is not just limited to wick clapton coils, 22GA or 24GA wires are also supported though.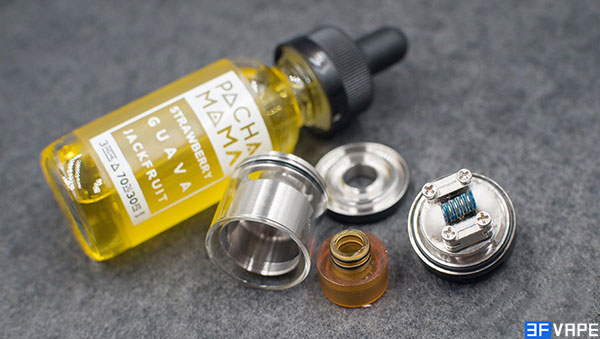 You don't even take much strength to wick coils, let alone the cotton. Just simply put it into the holes. By the way, it's not easy to leak juice in this kind of floating build deck.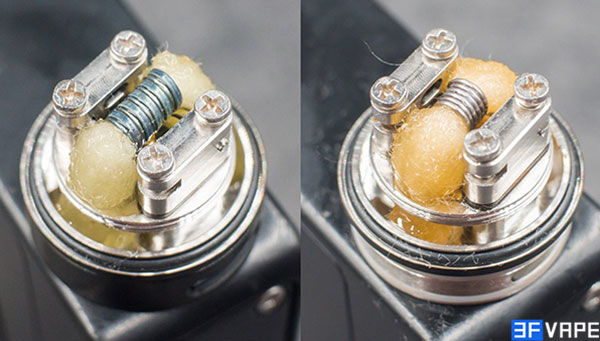 Different kinds of Clapton coils are the best partner for SMM. But remember, it is not just limited to Clapton coils, normal ones work too.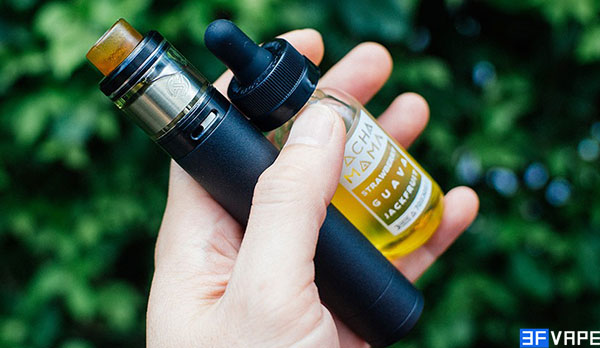 It is smooth when you get an inhale. Even using single coil, the clouds is massive enough.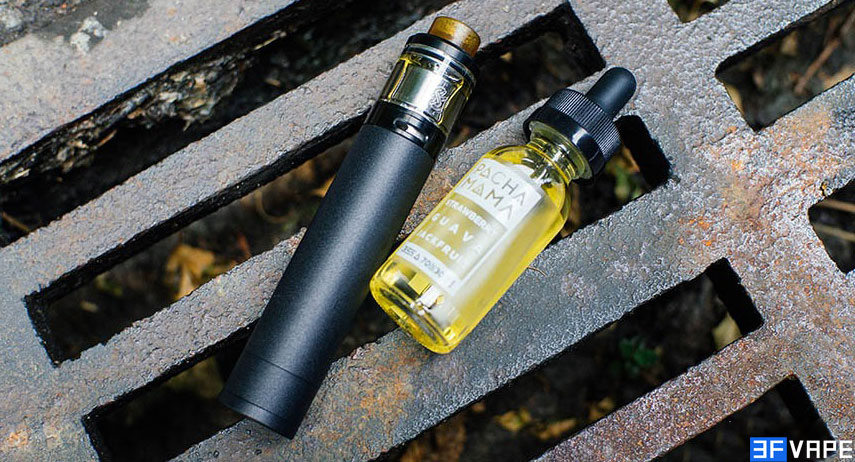 Yet we haven't find any obvious disadvantage on this SMM RTA. You can choose clapton to increase the density of clouds, single coil is not a big problem. The floating build deck is very convenient and outstanding. SMM brings a lot of great experience. It worth to be one of the most popular tanks in this year!
Wotofo Serpent SMM RTA (silver, black) is now available on 3FVAPE!
SHARING
FOLLOW US