Today we are going to have look at the authentic Vapejoy Storm RTA, you can buy it on 3FVAPE at only $21.99 with free shipping. (Click to buy>>). This Storm RTA reminds me of the Hurricane RTA as they share similar design on the build deck with two post and air flow design. Its build with 316 stainless steel, 22mm diameter makes it fit on most mods. The most attracted parts to me is its top filling design and you can refill the tank with juice easily.
Let's see more details.
The Storm RTA comes in a tiny compact whit box, there's logo on the box.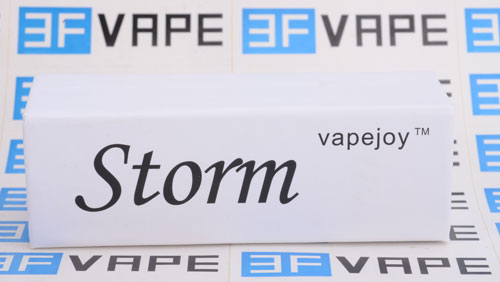 A tank inside the box with several spare parts.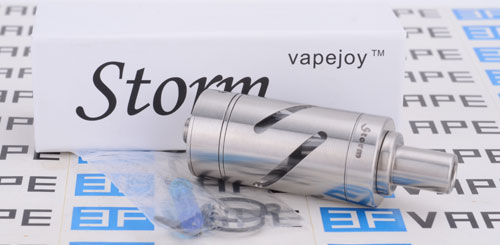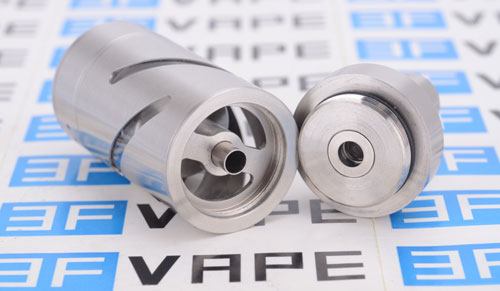 Take apart the tank.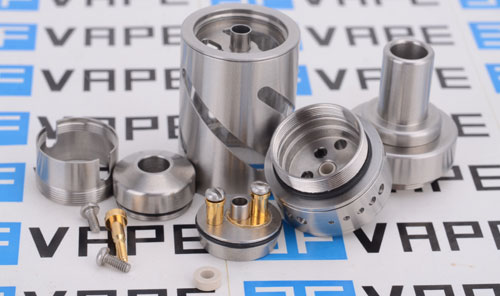 Take a close at the build deck. The connector pin is brass plated I think, or maybe gold plated, will update if there is any further information, The center 510 pin is adjustable and you can see the insulator, the 2 holes on the deck is for air flow, and the build deck is screwed on the deck, also you can see o-rings preventing leaking on the build deck.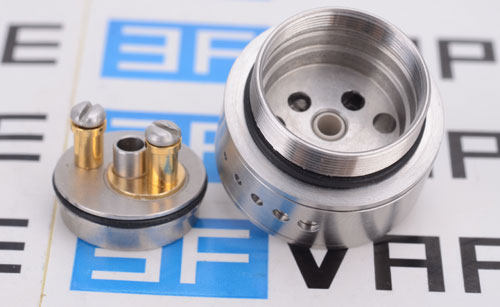 This dual post design is easy for single coil build.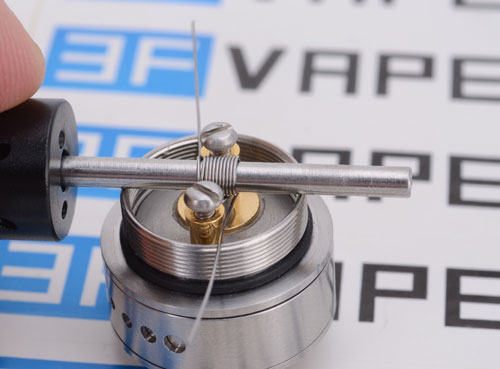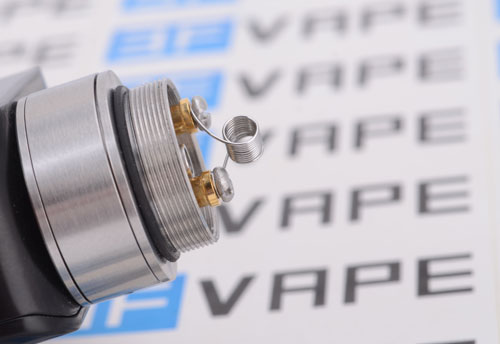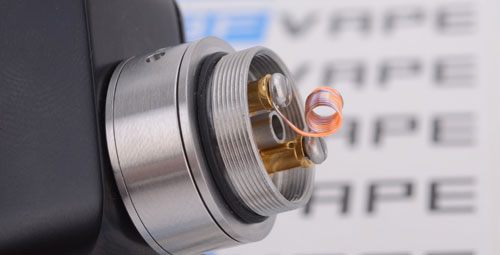 Wick the coil and insert the cotton.

Screw on the sleeves and cut the cotton by the edge of the sleeves will be ok. Drop some juice on the cotton.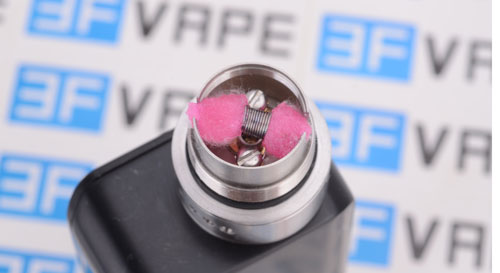 Screw on the chimney top cap and you can see the juice hole on pic.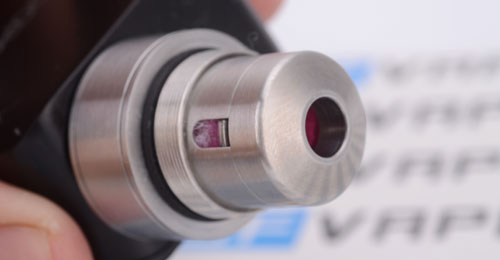 Screw on the glass tube and fill in the tank with juice.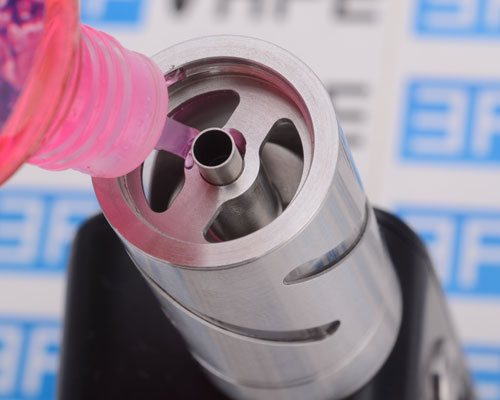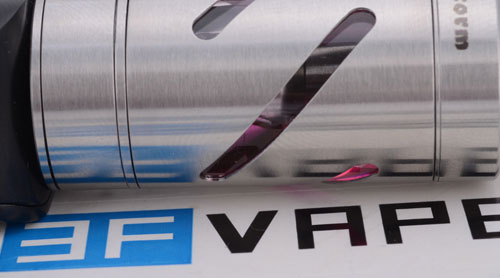 Well, it just come to my mind that I forget to talk about the air flow control. There are 2 x 5 and 10 in total air holes on the sleeves, just switch the sleeves and you can choose to use 1 or 2 air holes and you can choose the size of the air hole. The air will go from the  bottom air hole to the center air tube under the coil.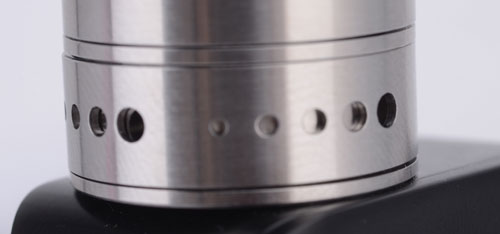 This Vapejoy Storm RTA brings huge and warm cloud, together no burning taste after I use it for several puffs. And it has one of the easy coil building deck I have ever met for a RTA. Want to get one Just check: http://www.3fvape.com/rebuildable-atomizer-supply/7202-authentic-vapejoy-storm-rta-rebuildable-tank-atomizer-silver-316-stainless-steel-35ml-22mm-diameter.html, only $21.99 with word wide free shipping.
SHARING
FOLLOW US