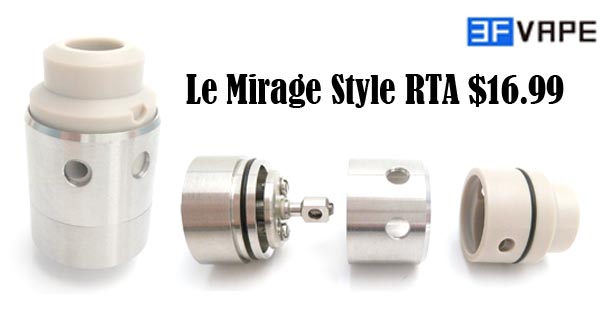 Today we are going to do a brief review on the SJMY Le Mirage Style RTA from 3fvape.com. The Le Mirage Style RTA is the third generation of Le series. There are improvements and innovations in Le Mirage Style RTA on the basis of Le Zephyr style RDA and SXK Le Magister style RDA / RTA. OK, Let's get a glance of this RTA with some pictures:
The package include a Le Mirage Style RTA and some accessories.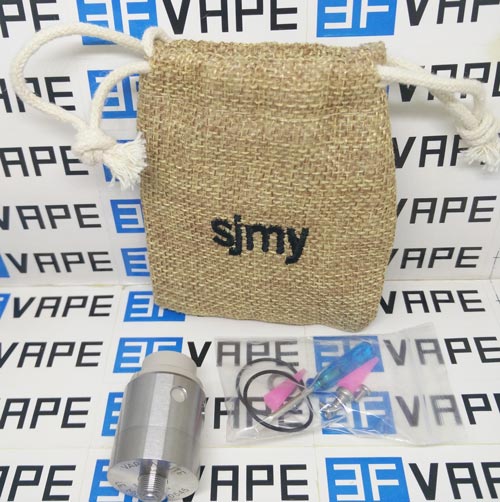 Take the Le Mirage Style RTA apart, we can see all parts like following.  The PEEK top cap is resistant to high temperatures and ultra-reduced chamber with a new concept inspired by Fluid Mechanics. 180° apart airholes allows the creation of a force which will lead air and then vapor through a swirl. This additional force increases vapor production and enhances flavors. The RTA allows single or dual vertical coil building. You can use both Mesh and cotton. This atomizer is made for dual coil, although it can produce huge cloud.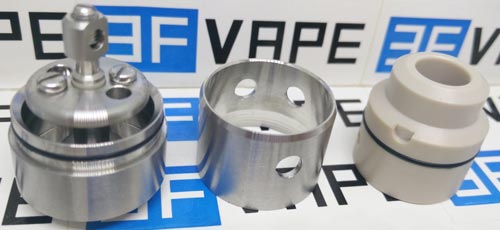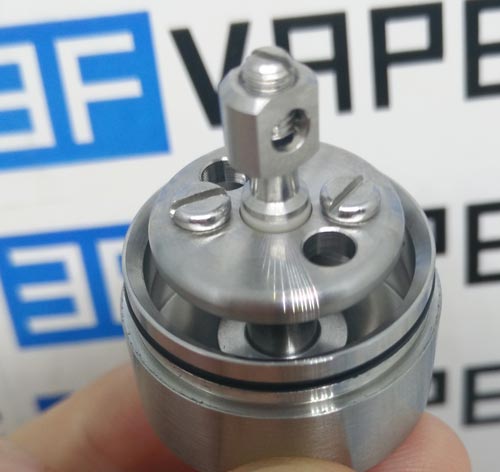 Main info:
Material: Stainless Steel & PEEK;
Diameter: 22mm;
Height: 33mm;
E-juice capacity: 2.8ml;
Wick hole: 3.2mm for coils on a 2.5mm pole;
Adjustable airflow:
Single coil: 0mm up to 3mm or 2x 0mm up to 3mm;
Dual coil: 2x 0mm up to 3mm
Following is the video review of the Le Mirage Style RTA
Can't wait to buy one, get this Le Mirage Style RTA on 3FVAPE
SHARING
FOLLOW US