It's going to be the Chinese New Year of Monkey in a few days. Just to share our like to the Monkey Year, Oumier just launched their new RDA and named it Monkey King RDA. Monkey King is one of the most famous character in China and it's know as brave and capable. And today we will see if this RDA is as brilliant as our Monkey King.
Here is the box the monkey king RDA comes in, nice gift box with monkey king logo.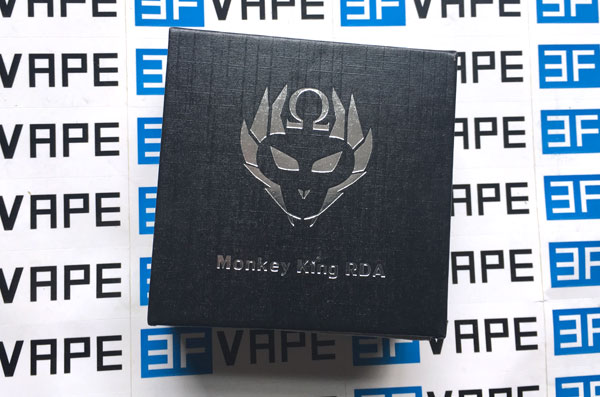 Inside the box, a bag of spare part, a glass tube RDA. A spare red dtip tip in the bag and you can change the black one already installed to the red one.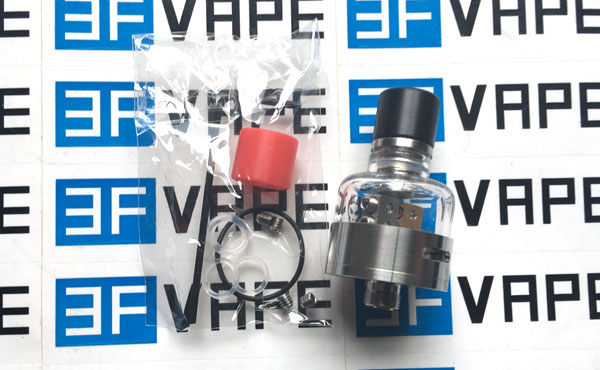 Monkey king logo on the drip tip and the glass tube. This RDA features with a glass tube. It's pretty cool to see the cloud when you vaping. The glass cap is heat-resistant pyrex and it is connected to the AFC ring by USA DOW Corning food grad gule. Other metal parts of this monkey king RDA is medical grad 316 stainless steel.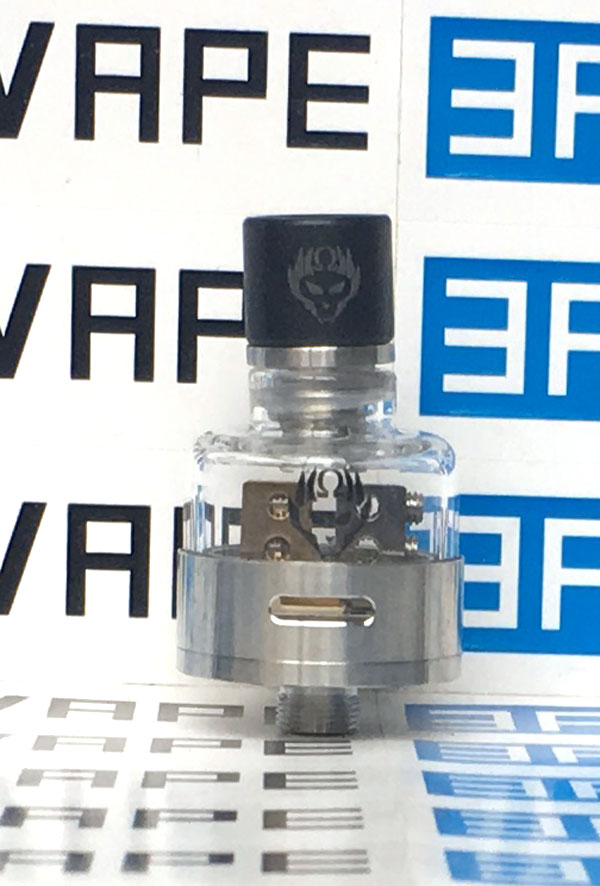 This RDA has a velocity style building deck for easy coil building. As you can see the building deck features with wide (around 8mm) cut outs on both side for air control.
The drip tip is interesting, it has a flat bottom and several holes on the side. You may feel it like a coil head.  This design prevent the juice splash and avoid the hot juice go through the drip tip and burning you lips.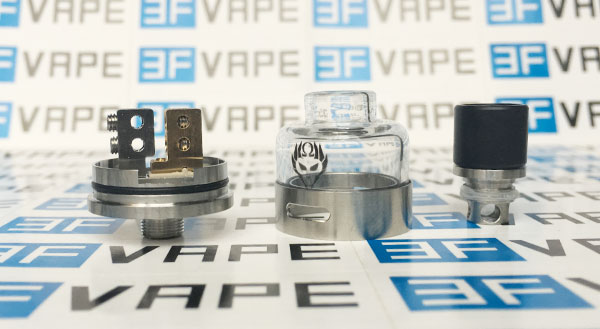 This RDA has a copper 510 connector and it's surrounded by the insulator. The 510 pin is not adjustable, if you screw the pin and you will find you will get the positive post loose.
This monkey king rda features a velocity style post. The post hole is arount 2mm and it's easy to build your coil one.  4.5mm deep juice well. As you look down, you can find the well fit peek insulator. The positive post is said to be gold plated.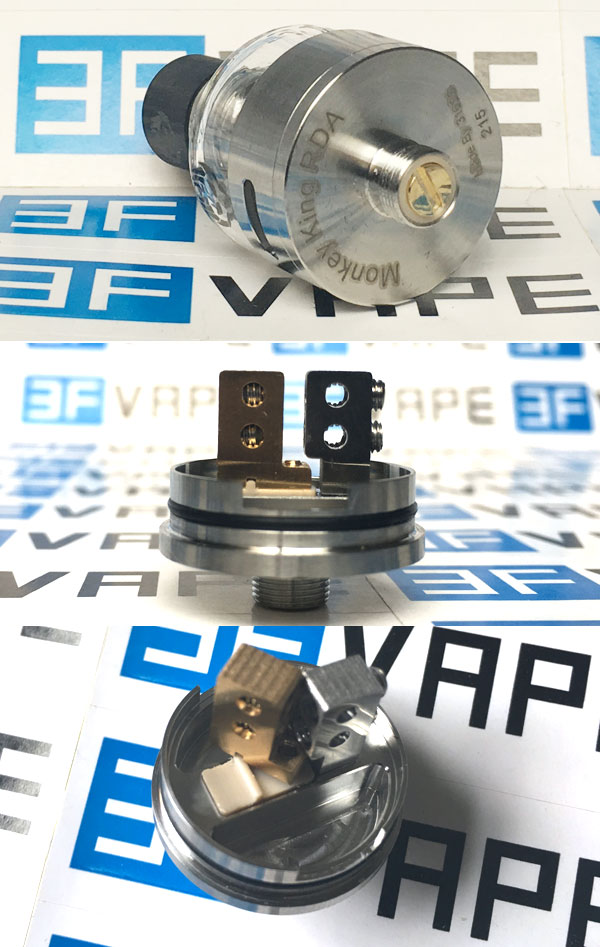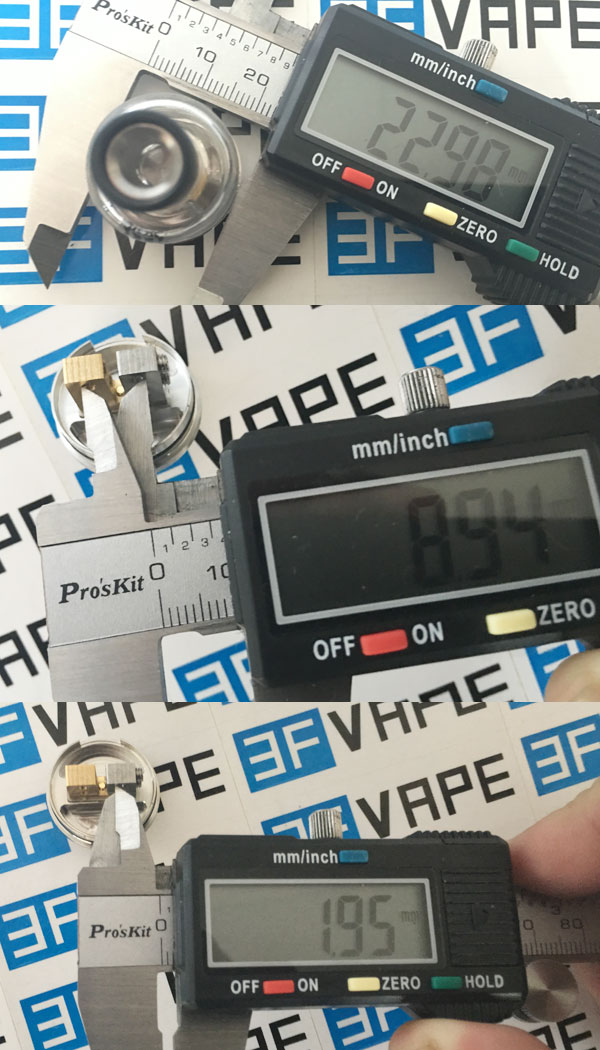 I used the Kanthal A1 twisted coil from 3FVAPE, it's pre-coiled and I don't need to wrap it myself. It didn't take much time for me to build on this deck. And it's very easy to wick on the coil with the large juice well. Just remember no to block the air control cut out with the cotton.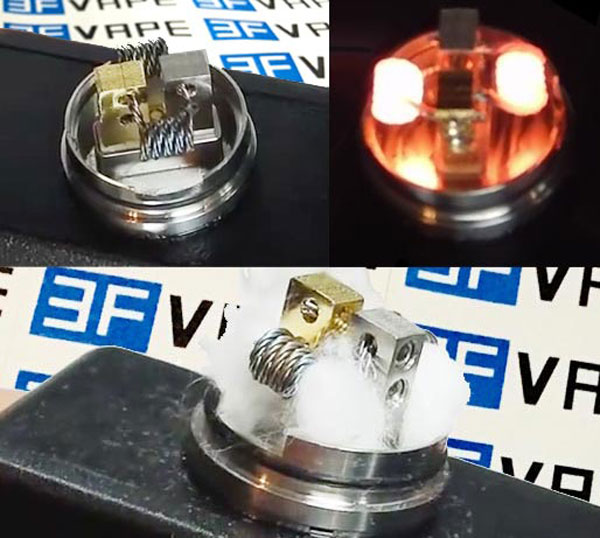 This RDA brings a good flavor. It's now under 24hrs ship zone on 3FVAPE:
SHARING
FOLLOW US