Today we would like to talk about the Vapeston Ceramika Tank. This tank is a sub ohm tank that use food-grade ceramic coils for suprisingly good flavor. It has a unique design for you to fill from top drip tip. This tank is suggested to be powered between 20W to 160W. I have inquiry some guys who has already use this tank, they suggest that 70-80W is perfect for a warn and good flavor cloud.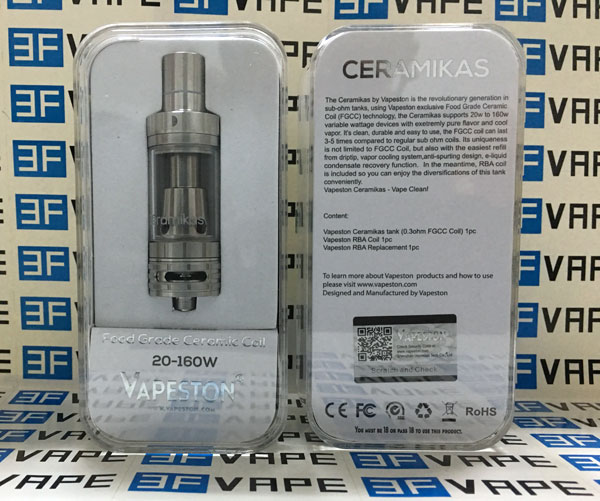 You get one tank (ceramic coil installed), user manual, a pack of cotton, a box of RBA coil and RBA sapre parts.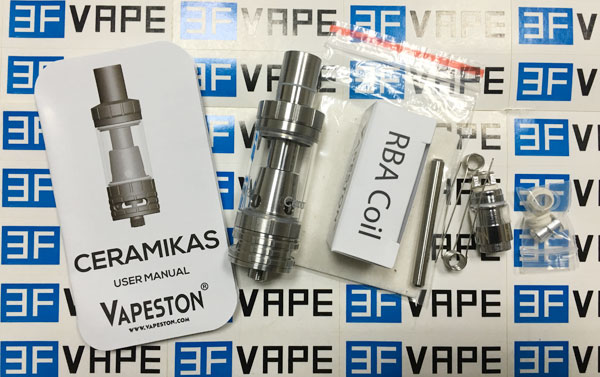 Just take a closer look at the Vapeston Ceramika Tank. This tank has a 4.8ml capacity.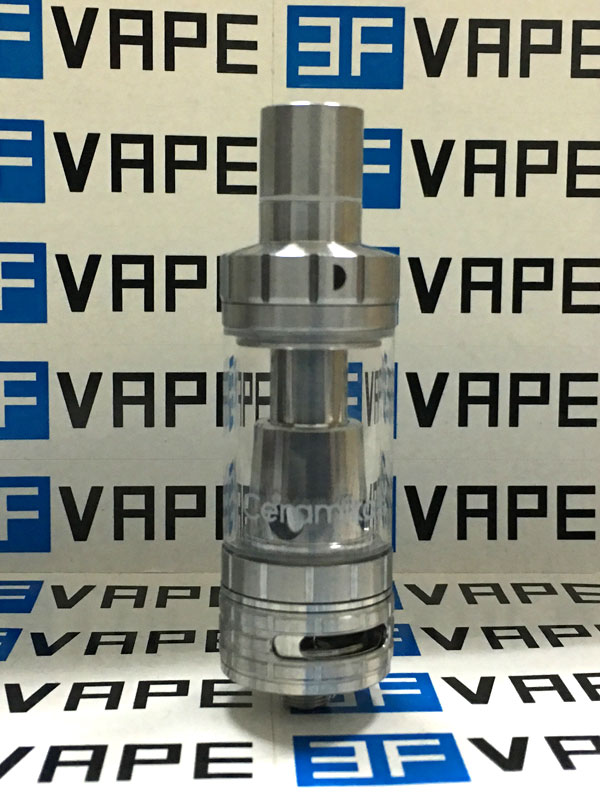 Take apart the tank, from left to right, deck, ceramic coil head, chimney, glass tube and top cap, drip tip. The drip tip, I believe it's also made of ceramic inside and surround with stainless steel. You can use your own 510 drip tip on as you like.
As I mentioned above the top cap has a unique design. There is a bubble over the top of the chimney, right under the drip tip,  this has two functions, reduce the spit back when you puff, and thus you can fill from top through the drip tip. The top cap is switchable to open or close the filling hole of e-juice. When you finish filling, just switch the top cap sleeve to close.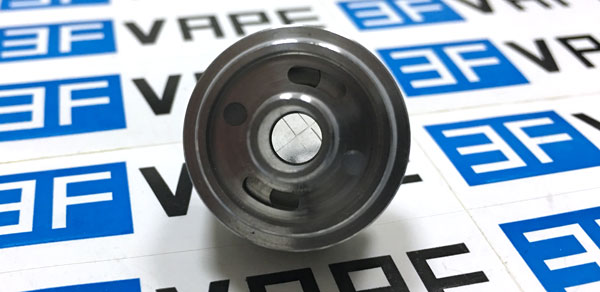 Food Grade Ceramic Coils designed for use with this tank (0.3 ohm, works with 20~160w). Very long lasting coils, 3-5 times the lifespan of average sub – ohm coils;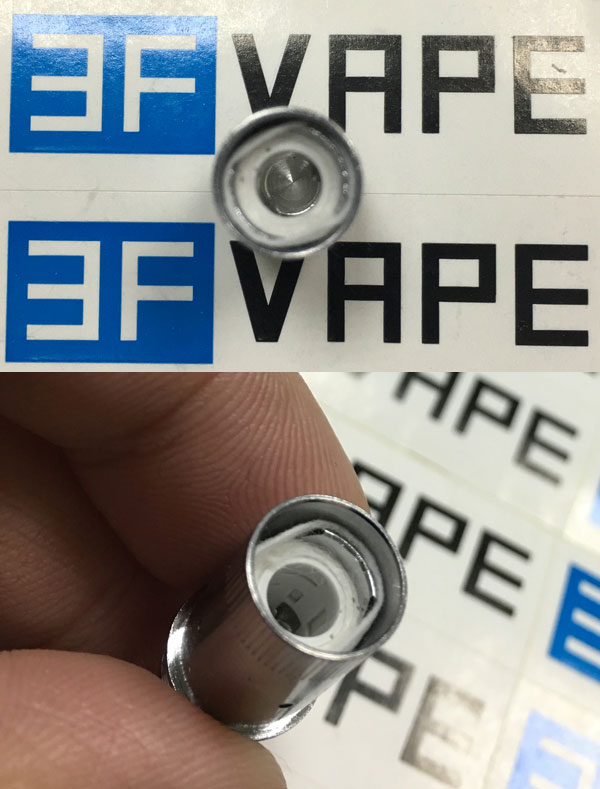 This tank has a large and adjustable airflow intake.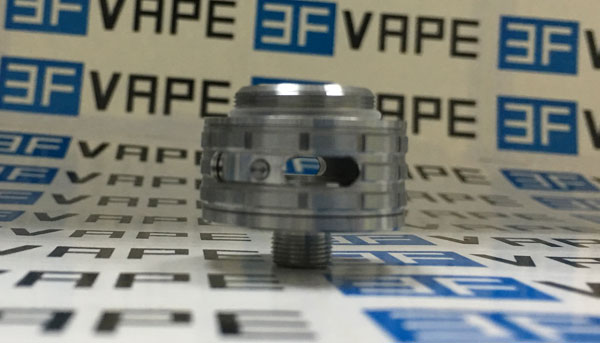 It also comes standard with a rebuildable deck. You can build the coil you want. But I believe you will forget this part when you try the ceramic coil.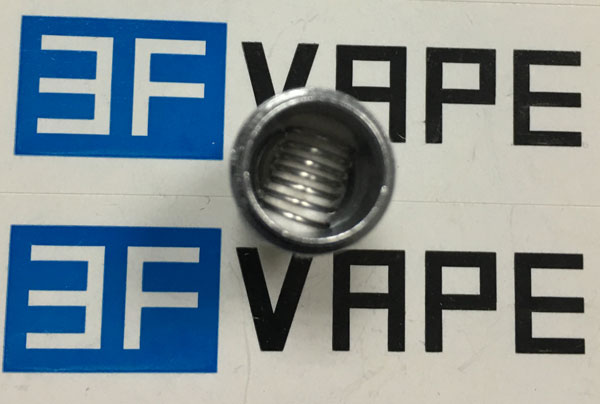 Now Vapeston Ceramika Sub Ohm Tank in stock on 3FVAPE. $26.99 Free Shipping. Check:
SHARING
FOLLOW US