Today would like to do a brief review on the 2 Sherman Tank Style RTA from 3FVAPE. 3FVAPE got 2 Sherman Tank. One by the famous Chinese manufacture, Kingbright. One by a new manufacture, Vapeasy.  Vapeasy is new in this industry. So far I can find two products under its name. One is this Sherman TANK style RTA with PC tank. One is the Speed Revolution style RDA.
First take a look at the package. The 2 sherman both come in a round black paper box. Vapeasy one is taller on height.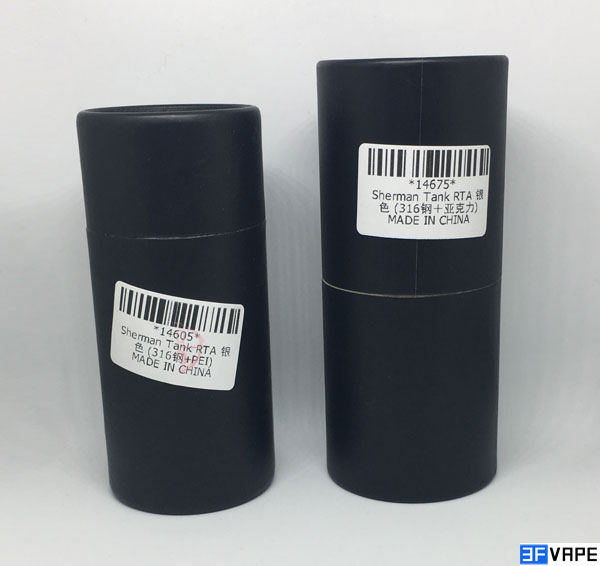 Vapeasy one is labeled.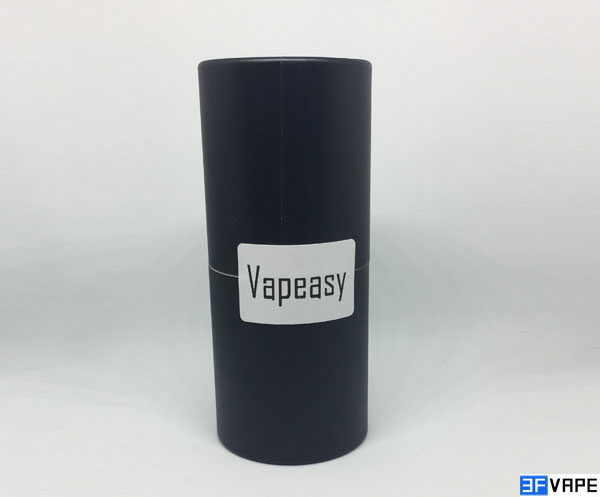 Open the box, slight difference on the package.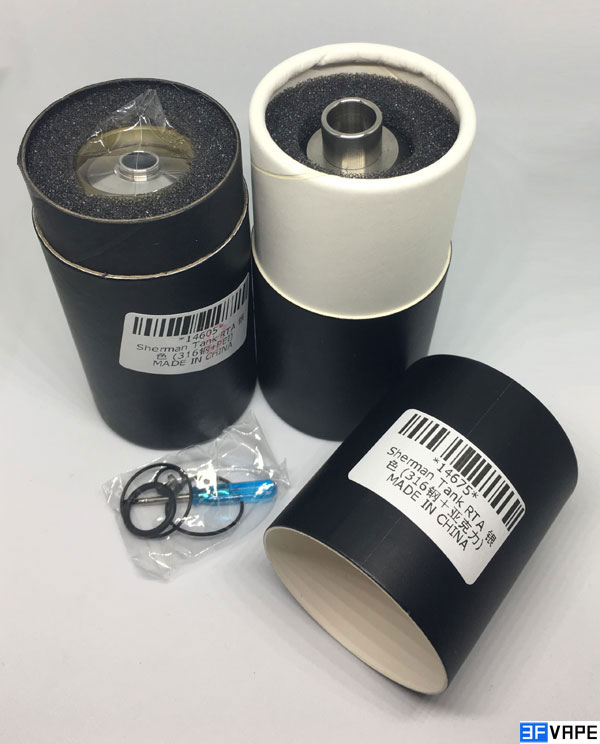 First we take a look at the Kindbright one. This one comes with PET tanks. pre-assembled with the longer 4.5mL tank. Only one spare pole screw is in the package.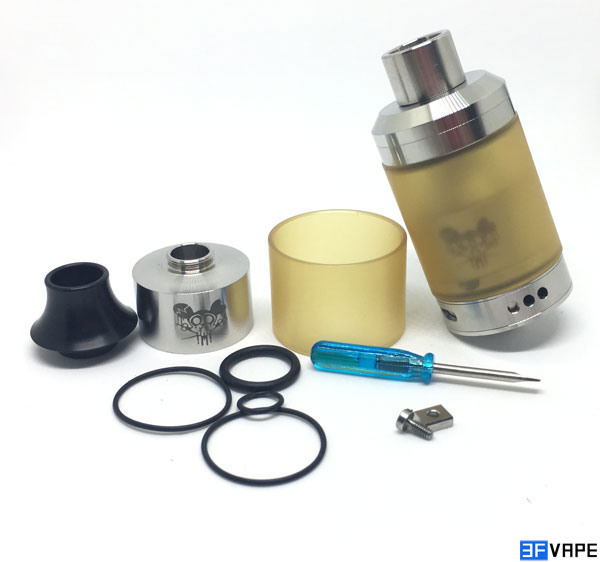 Then we take a look at the Vapeasy Sherman Style RTA.  The tank is pre-stalled with the 2mL PC tank. And comes with a larger capacity 4.5mL PC tank. Together with the longer chimney and 1 delrin drip tip. Comparing the spare part, the Vapeasy one comes with one more screw. The Vapeasy Sherman is 1:1 made as the original Acrylic version Sherman Tank.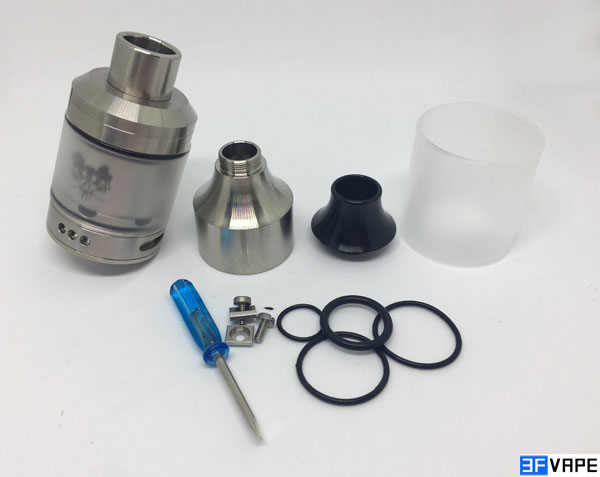 Both tanks come with delrin drip tip. Take a look at the drip tip on the tank.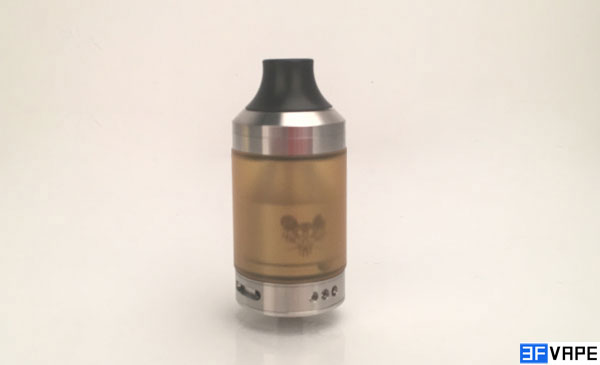 Both tanks are made of high quality 316 stainless steel.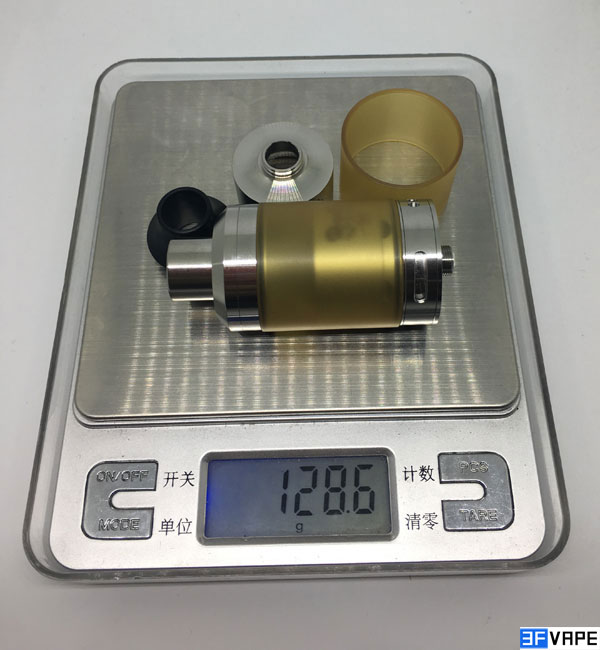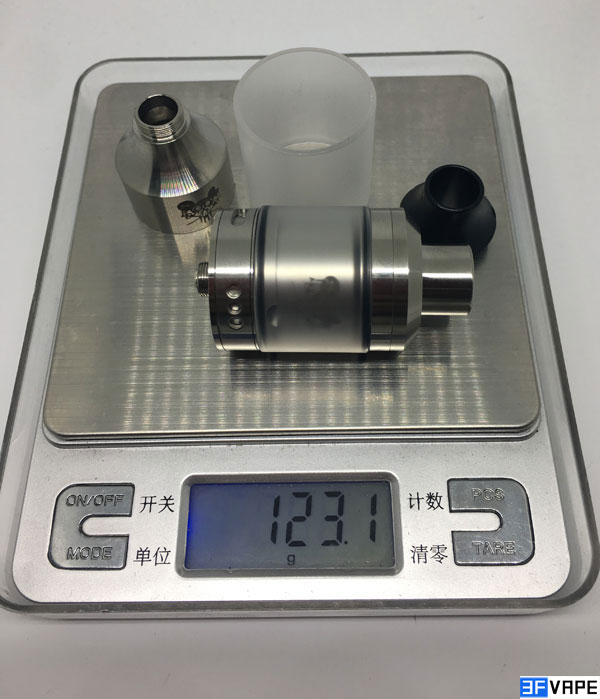 Compare with the chimney. The left one is from Kindbright, the right one is from vapeasy. Kindbright version is brighter on looking. Vapeasy feels more smooth on screw design. Both of them have good cutting and not edged.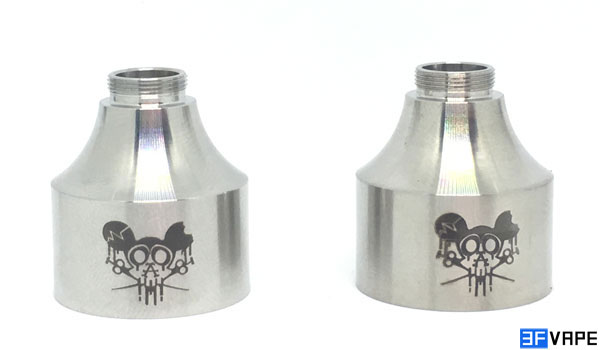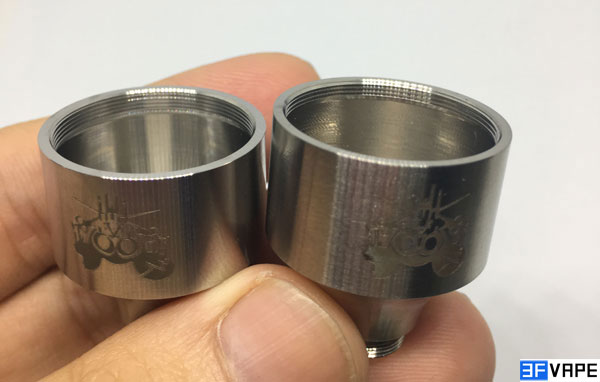 Have a close look on the building deck. Right one is kindbright, left is the vapeasy one. Both good build, but the vapeasy one looks more high class. Tje right one looks more smooth on cutting.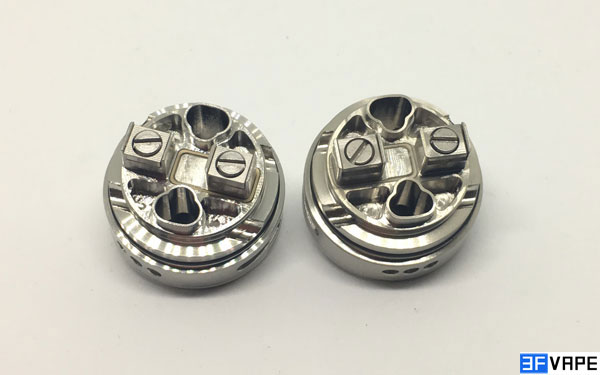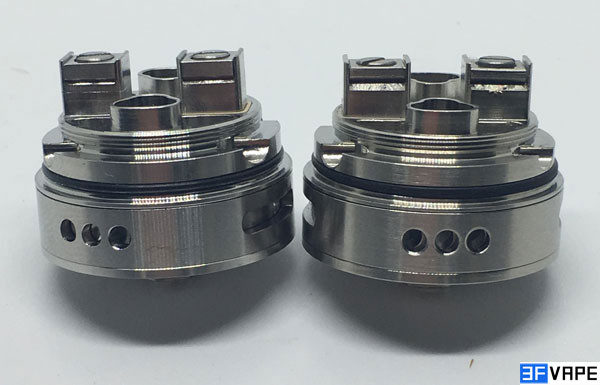 Screw on the chimney and it's hard to tell the difference, right?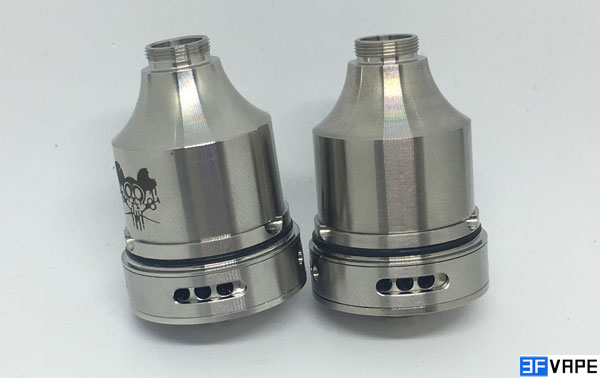 Take a look at the top cap and the stainless steel drip tip. The Vapeasy drip tip has a rounder edge.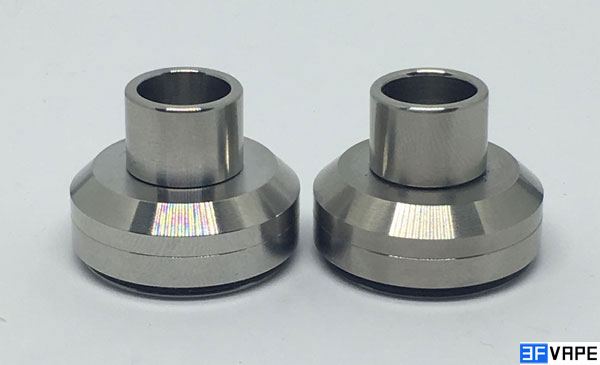 Comparing these 2, not obvious difference except the tank material. You can choose the one you like.  To be honest, the Vapeasy one looks better on cutting.
Leave your opinion if you have any ideas. Or you can leave your questions through comment.
Click the pic to see the product details and buy them.
SHARING
FOLLOW US