Today we are going to talk about the well famous Wasp Nano Mini RDA by Oumier. Just to give some brief look and hope to have some reference for users who is looking on this RDA.
The Wasp Nano Mini RDA comes in compact and mini black box. 2 colors available.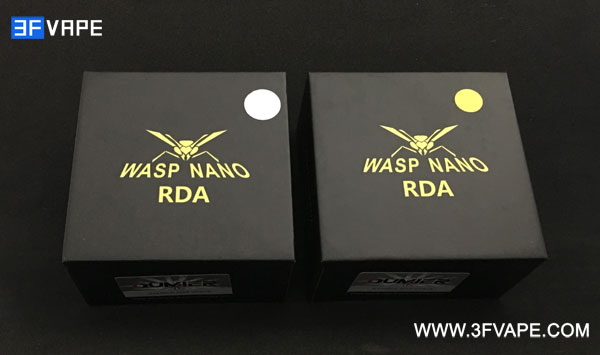 This Wasp Nano Mini RDA can be one of the most clean and compact RDA in the market. It may not be the tiniest RDA in the market as we have several tiny RDA sold on 3FVAPE as the Strike 14, Viper V2,  Nofear RDA.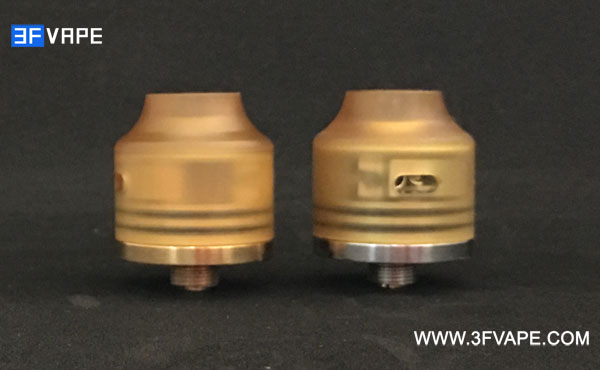 This Wasp RDA comes in 2 colors, silver and gold. they are only different on the building deck color. The golden one is stainless steel with real gold plated. While the silver one is the original color of the stainless steel. If your mod is not silver one, you can choose the golden one as the golden one is perfect match to the PEI tank and looks good on many mods.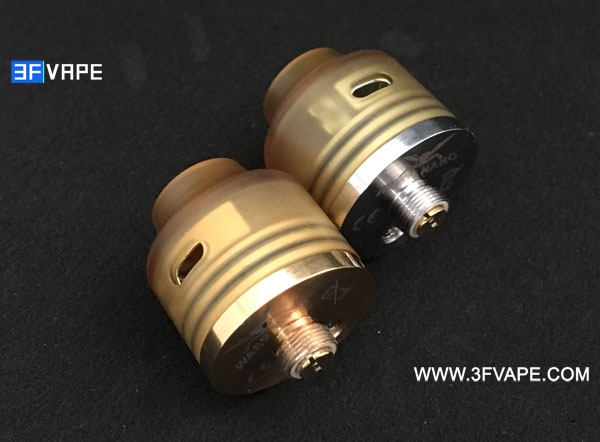 The bottom of the building deck is clean and neat, only with so engraved logo. The center pin is also gold plated.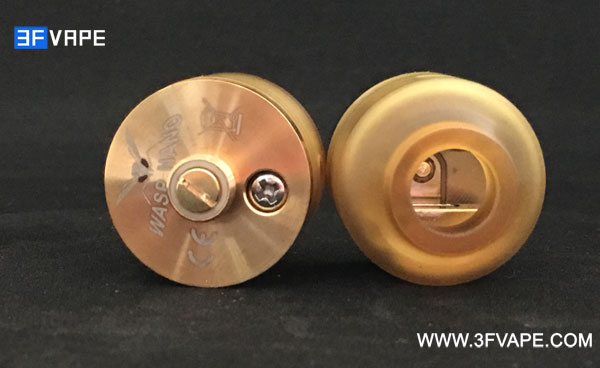 The center pin is not spring loaded but it's designed with protruding center pin. This makes this RDA fits almost all mods and it's safe on hybrid mods.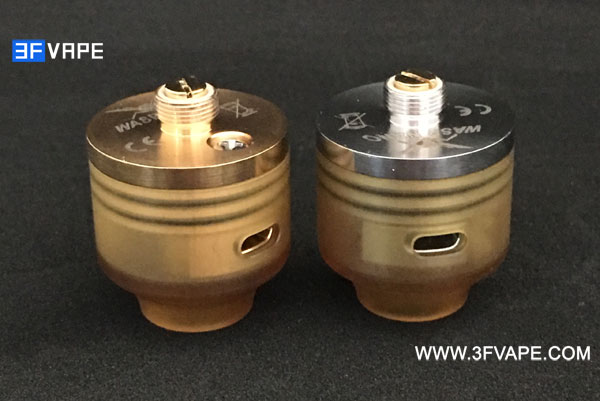 If not breaking out this RDA, it's consist of by the building deck and the PEI top cap. The top cap is made of the material PEI, which can works stately even under  high temperature up to 200 centigrade. Some also called this ULTEM.  It's also famous for outstanding strength, stiffness and exceptional long-term hydrolytic stability. This kind of material is more expensive than the PC.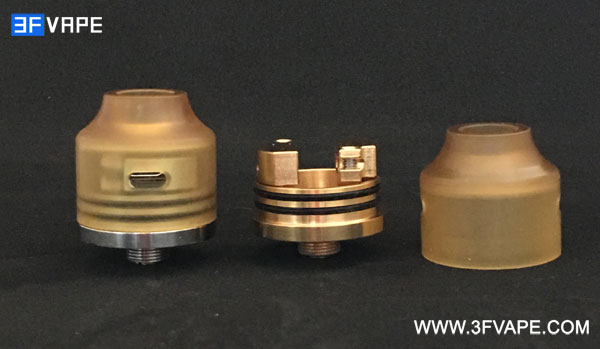 Take a close look of the building deck. Using the SHCS for locking the coil. It's designed with one side opened and this design makes it compact with both wide and thin wire.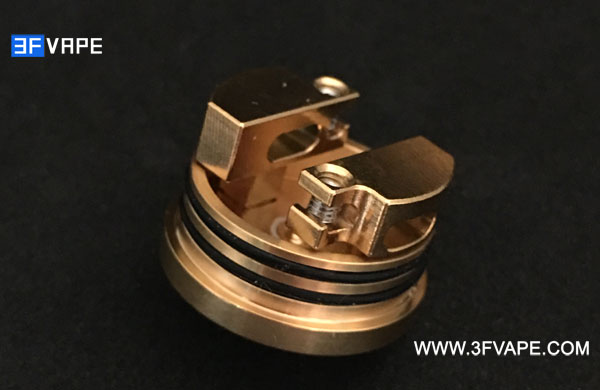 The air flow is adjustable. 2 opposite holes on both side. Can open to directly vertical to the post for the coil, or open to match the hole on the pole for the vertical built coil.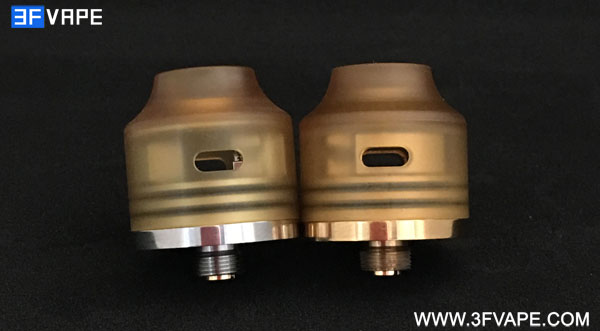 The air hole cannot be fully blocked. But no one cares about this right? As it's an RDA. But it can be adjusted to be small air in for MTL.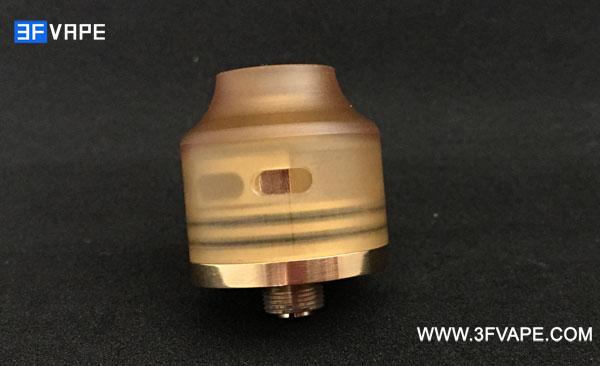 Comes with a replacement bottom feeder pin. This is perfect for users who wants to use this on their suqonk.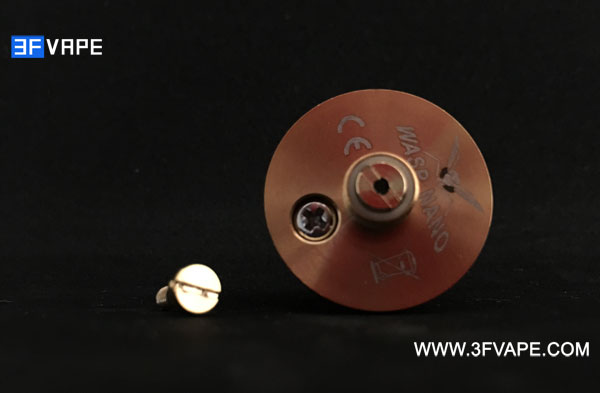 Had an alien clapton coil build on this WASP Nano Mini RDA.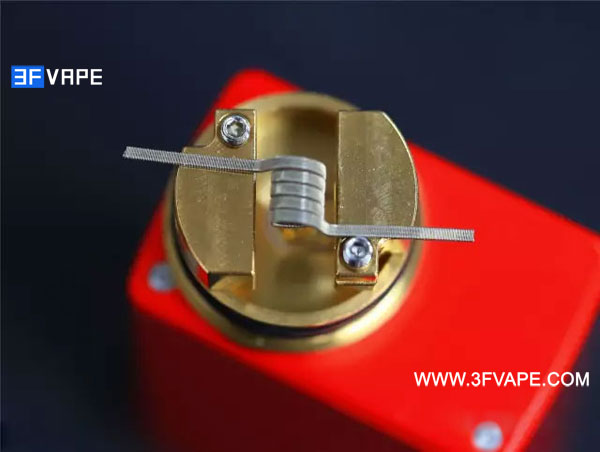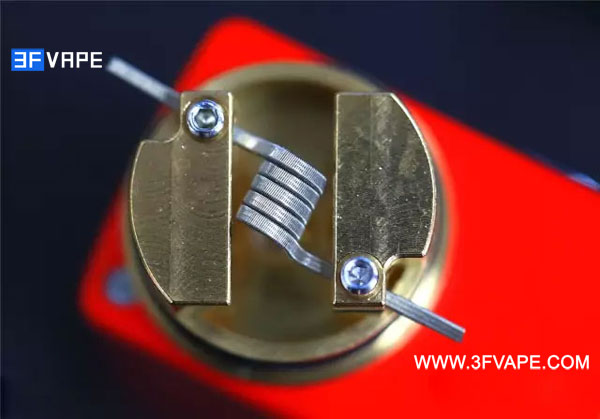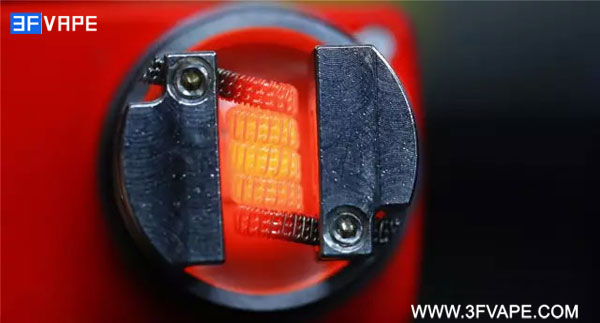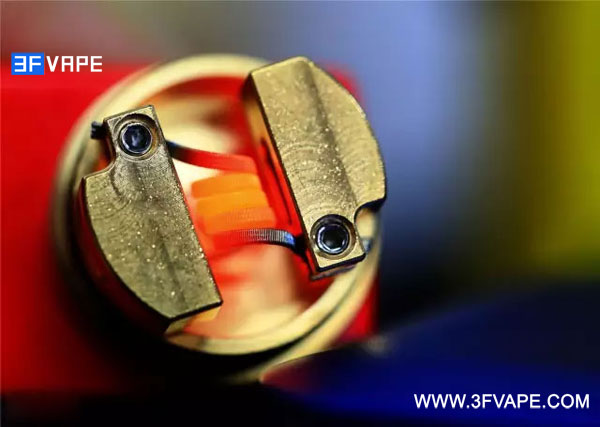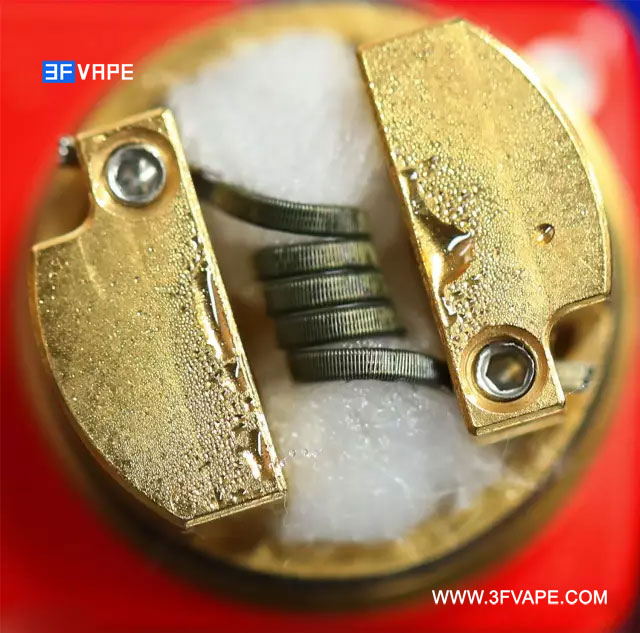 Single coil. 0.3ohm, 45W, a little bit hot but OK.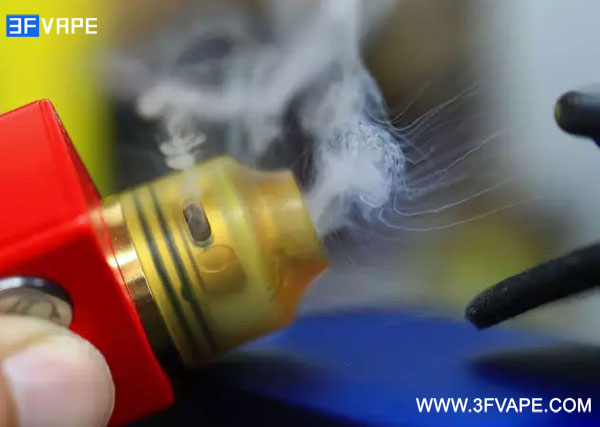 New colors now available:
SHARING
FOLLOW US