Today I would like to do a review on the snapdragon Stytle rda from 3FVAPE
The snapdragon style rda has similar out shape as other rdas, if you need to point out the out standing point of its appearance, that would be it's air-hole. But when you open the top cap and you will find it different from other rdas, not with triple post or four post, it has only two posts, one negative and one positive, this makes it easy to build single or dual coil.  OK let's start the review with unboxing:
The snapdragon style rda comes in a pretty big white box tube which give me a surprise and I though the RDA would be large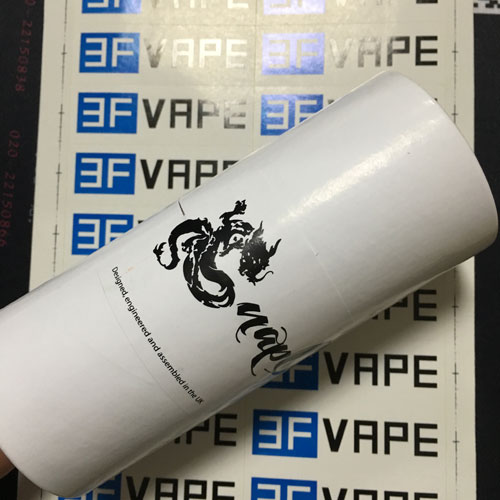 Inside a snapdragon style rda and together a hex key and a bag of spares.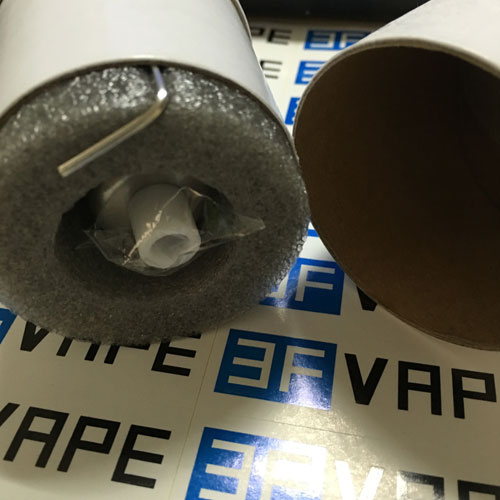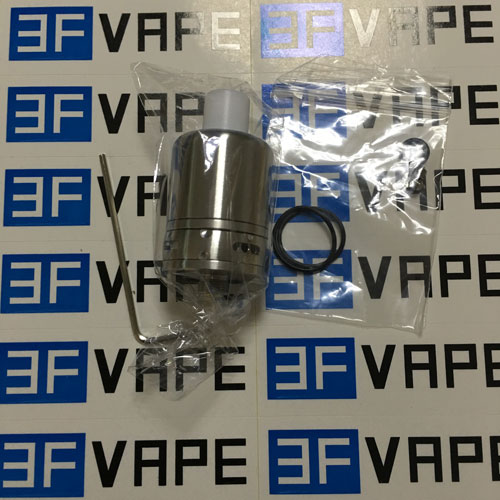 Well let's take the snapdragon out and we can take  a close look at it. This RDA is made of 316 Surgical Grade stainless steel.  Really nice brush as you can see from the pic. The drip tip is made of Teflon and can prevent you form the heat burning you lips.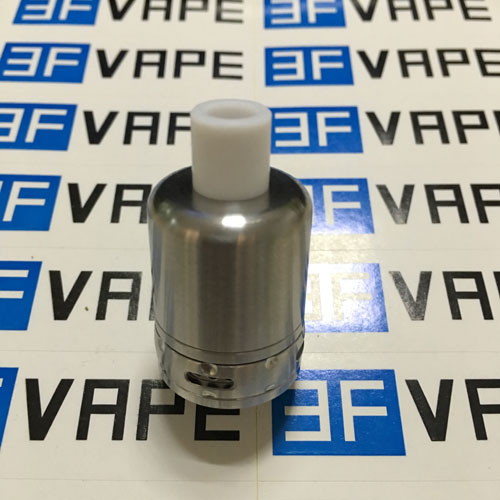 The snapdragon's deck comes with 2 post on negative and one positive. Gets it easy to build you own coil with single or dual coils as you want. You can see the air flow tube in the photo. Well I didn't take a good photo to show the air holes, you can easily twist the sleeves and you can adjust to use the air-hole. It has 2 x 3 air holes for single or dual coil air flow using, this will be shown in the coming photos.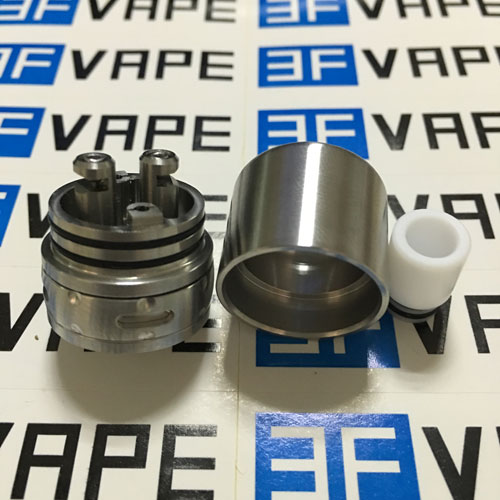 The snapdragon deck uses clamps to build the coil, which can gives a really nice firm and good connection of the coil. The air flow tube is connected to the air hole on either side so you can switch the sleeves to adjust the air flow.  Use the hex key to adjust the post screws.  From the phot you can also see the snapdragon has a big juice well. The air tube is angled 20 degrees so that coil isn't directly over the hole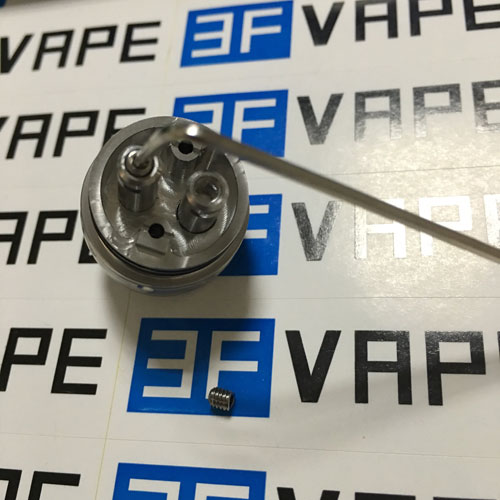 This atomizer can be 100% fully disassembled for easy deep-cleaning. The center pin is golden and I guess it's plated or brass one. Not sure.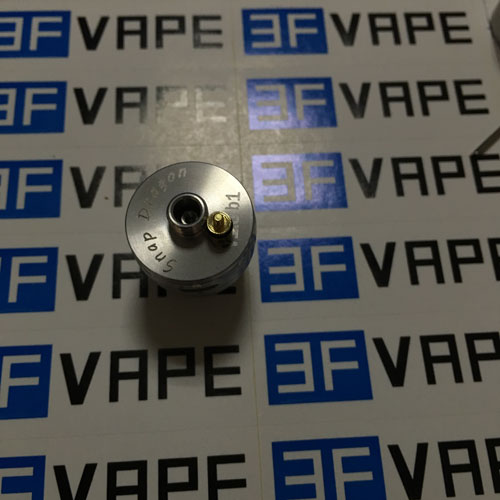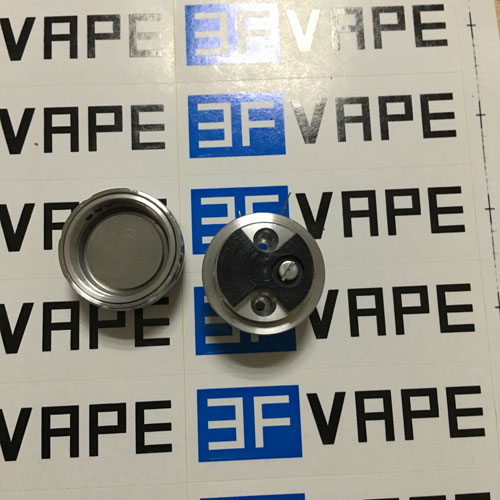 Well the RDA has a wide variety of airflows for dialing in your perfect draw. From the following pic, you can see the 3 air hole on either side of the deck, and 3 slots on the sleeve.  Twist the sleeve and you can adjust the air hole.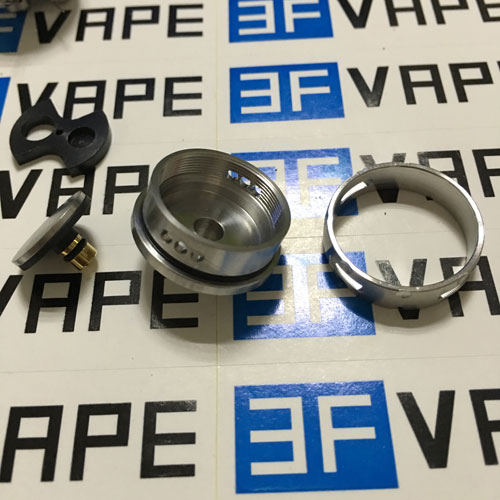 Well after looking these, I have my single build on this snapdragon style RDA.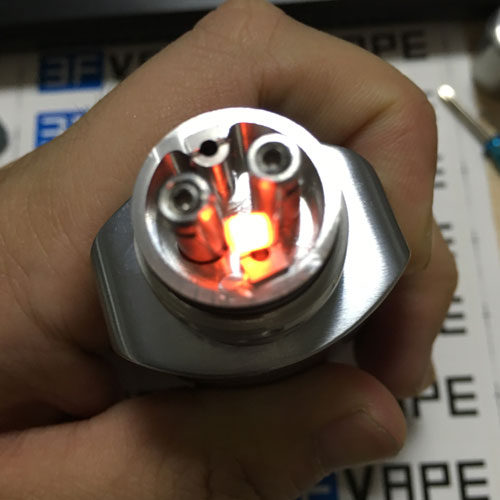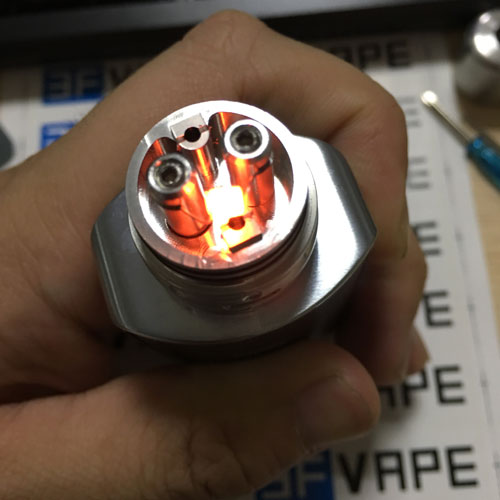 This RDA is now available on 3FVAPE:
316 stainless steel, only $16.99
SHARING
FOLLOW US