Squape RS RTA is one of the famous RTA around.
We did one post about the different version made by China manufacture the week before last week. Click to check the post:  http://blog.3fvape.com/atomizer/squape-rs-rta/
Today we will talk about the five different decks which act different role on this tank. And maybe do a simple comparison on them
SQRS Type S Deck: Standard slot best for silica wicks. This deck is one of the basic deck of the Squape RS Tank. You can build a silica wick coil on this deck, and there are slots for juice feeding.

SQRS Type C Deck: Curved slot to allow a thicker silica or cotton wick to drape downwards.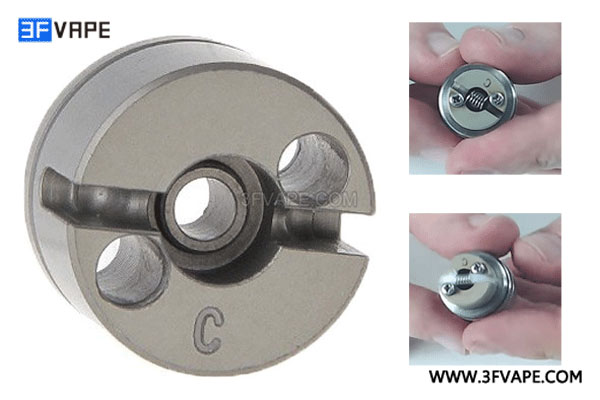 SQRS Type W Deck:  Wider slot to accommodate a larger piece of cotton wick. This is one on the best recommended by me. You can build a 8-10 wrap coil around 2.0mm to 3.5mm winding as the space is large enough for the coil build and the cotton wick. Also this will help get enough juice to avoid dry hit.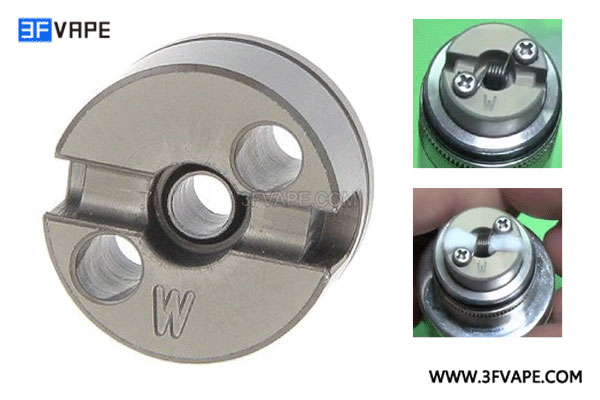 SQRS Type D Deck: Dual Coil deck with two air holes. Wicking channels are the same size as W deck. If you want to build a dual coil on this Squape RS tank. This deck is your best choice.  Wide wicking channels and two air holes allow your wick to get full contact with the air and juice.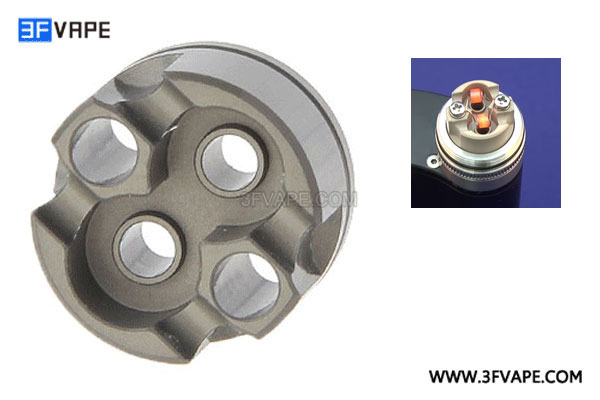 SQRS Type B Deck: Bottom featuring huge cotton "depot" and allowing different coil height. Personall think this design is more like some RDA. And with this deck, you can make more wraps of the coil. Also the depot will act as a pole for e-juice and mostly you will not need to worry if the cotton will get dry if your tank still have juice in.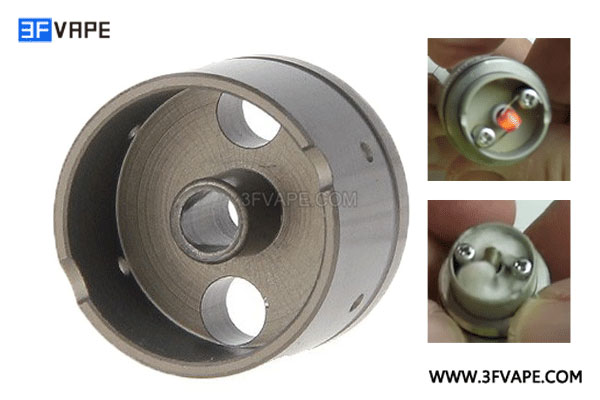 Well, this is a simple comparison and if any question, you can leave your comment. All decks and SQRS tank can be get on 3FVAPE.
SHARING
FOLLOW US