Triton is a new generation of tank system made by Aspire. It's a new tank system with a new design airflow system that users can adjust to have their own like on air control. Also this Triton tank features with a top fill system and a 3.5ml tank capacity. The Triton comes with 0.4ohm coil pre-installed and 1.8ohm coil for replacement. The 0.4ohm coil is capable of 25W to 30W and the 1.8ohm coil is intended for mouth to lung vaping at power output 10W to 13W. Also a 0.3ohm option for a higher power output around 55W to 65W, the 0.3ohm coil doesn't comes along in the package.
Following is the unboxing video of Triton:
Triton comes with adjustable airflow from base of tank and from under the drip tip;
Users can adjust the input air amount adjusting the airflow from the base of tank. It's more or less like other tank airflow system.
Also, there is a drip tip airflow control, which help cool vapor as per the user;s requirement. Especially when you are using a higher wattage or voltage output, you will get a hot vapor, this drip tip airflow control cool the hot vapor and four fins act as a heat sink and dissipate heat away from the drip tip.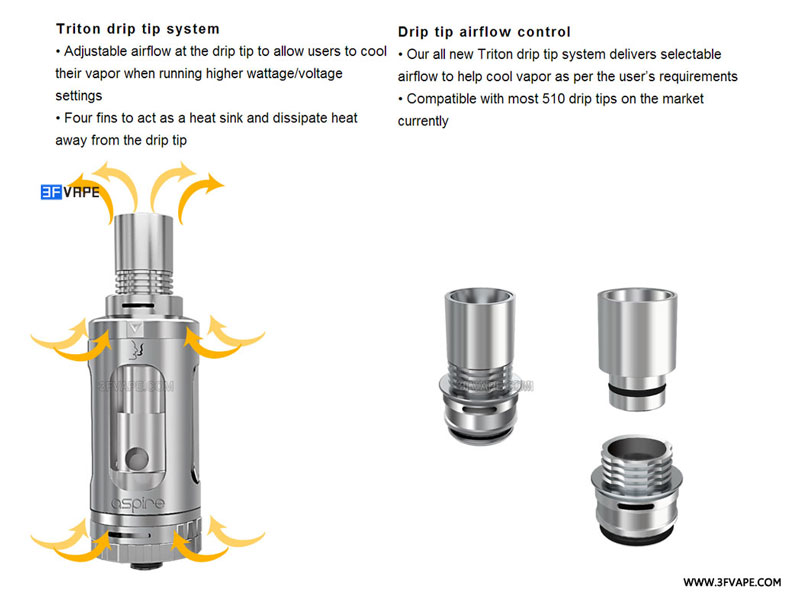 Most amazing part of Aspire Triton is top fill system.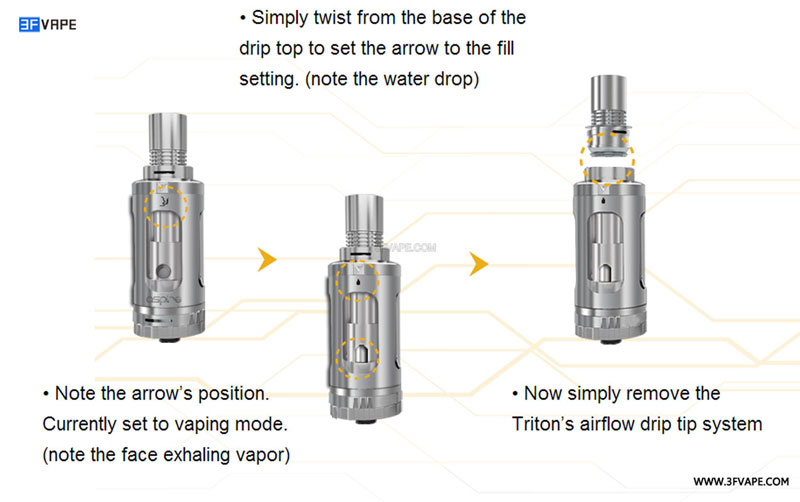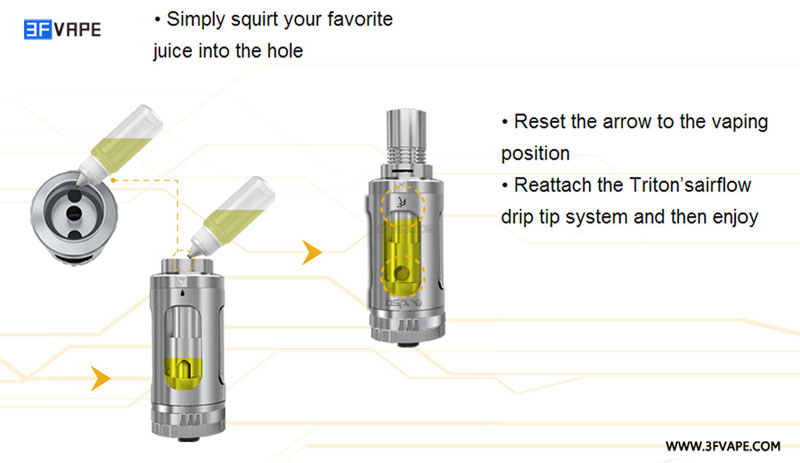 Simply twist the top of the tank to set the arrow to the filling logo. Then you can remove the drip tip airflow control system and start filling. The switch of the top can prevent the e-juice leaking. After you filling the tank, twist back to the vaping mode and you can start you vaping.
SHARING
FOLLOW US