Tody we are going to talk about the stumpy style RDA, 3FVAPE now have 5 colors for sale.
Here is atop a Panzer style mechnical mod.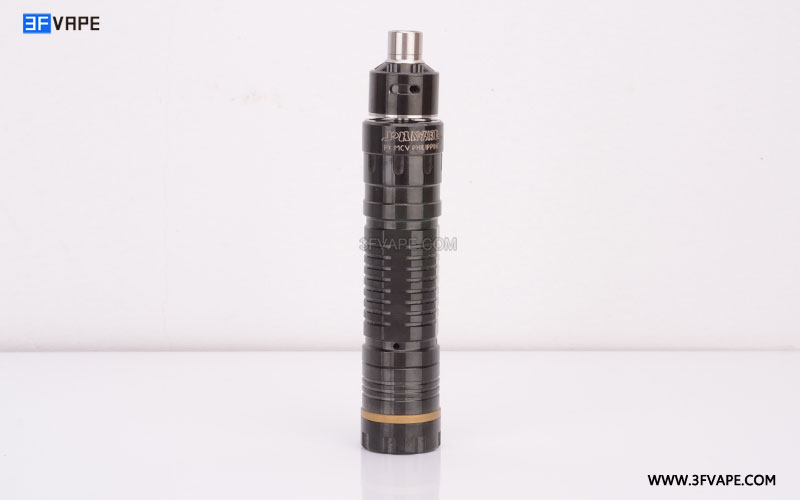 This rda has a adjustable center positive pin to adjust to fit the mod.  And the connection is good. Following we will try a single build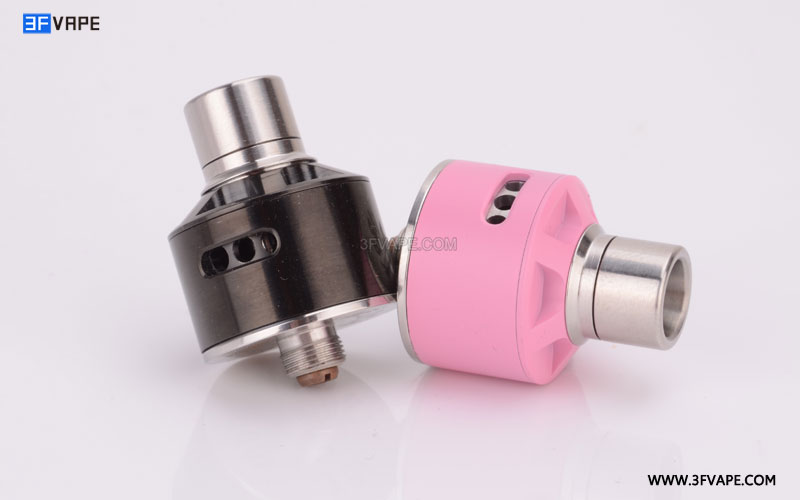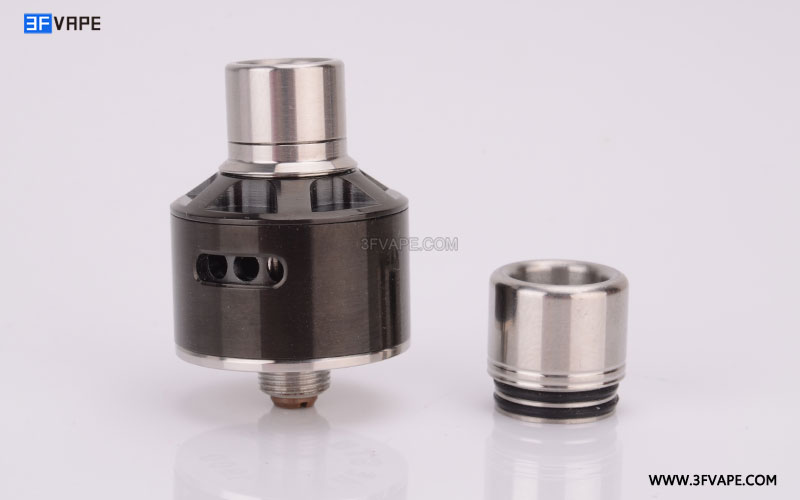 Comes with 2 drip tips, one big drip tips and another normal 510 drip tip, also a 510 drip tip adapter. We can see more details from the following break down.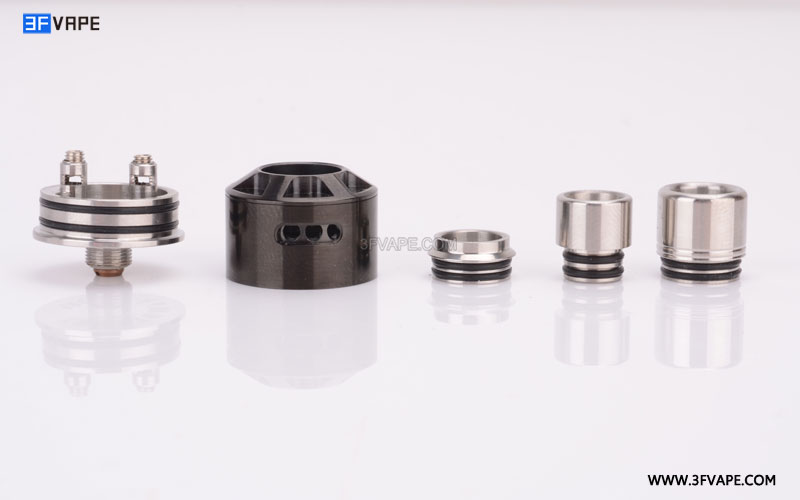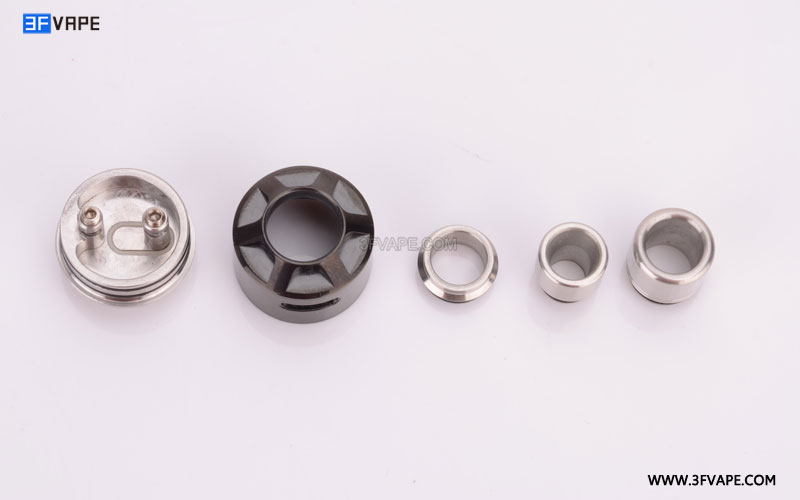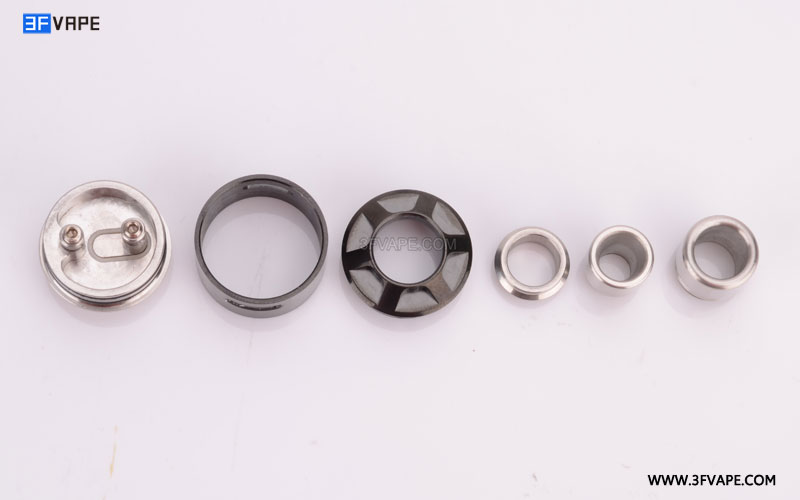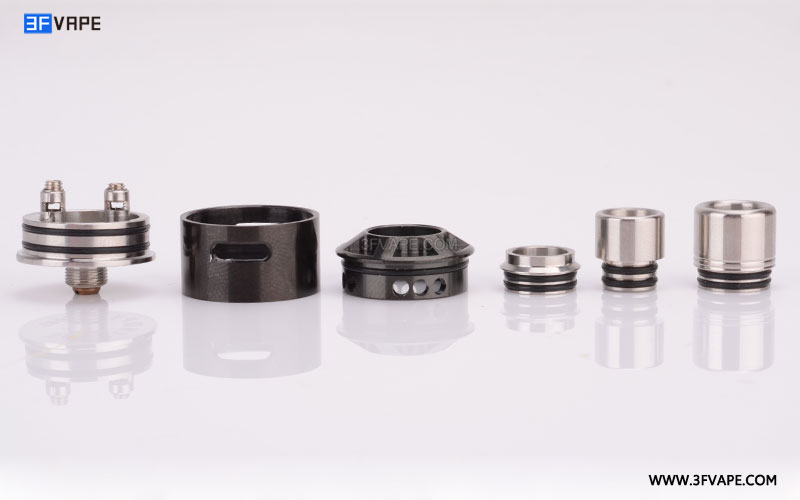 As you can see, the stumpy style RDA is stainless steel constructed and featured with only two post. 2 slots on the either side of the aieflow control ring/barrel. 3 set of 3 holes on the top cap for air control, you can use 1 set for single coil or 2 set for dual coil as you like. Next is the 510 drip tip adapter and the 510 drip tip. The stumpy style RDA has a wider bore than normal 510, so it comes with a wide bore drip tip and the 510 drip tip and adapter set.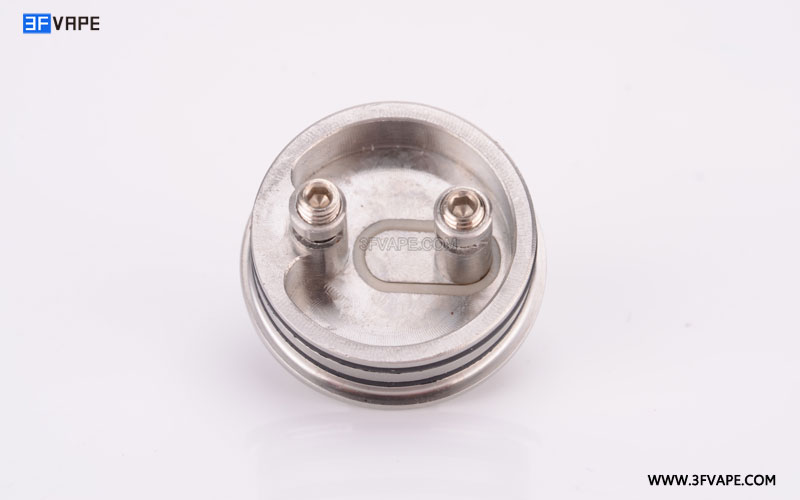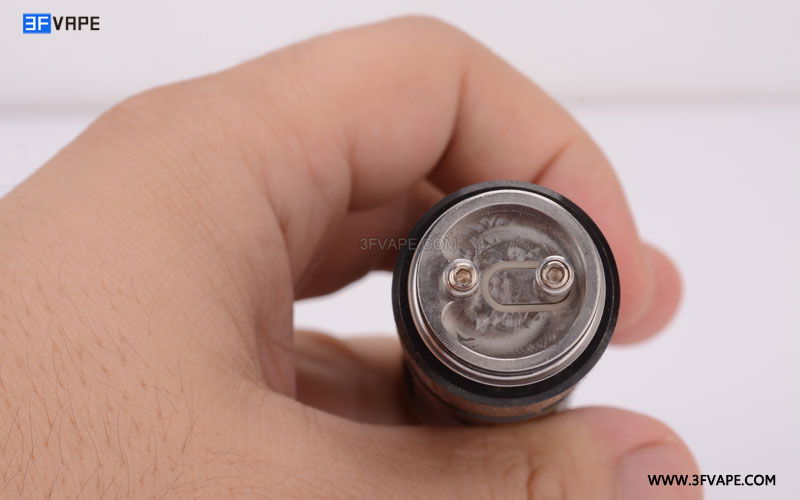 It can be seen from the pic, the stumpy style rda features with only 2 post. The positive post is insulated from the negative by insulation ring. We can find similar design on Velocity and Petri. This gives you plenty space for coil building. The juice well is deep as 4.5mm which leaves you enough room for wicking and e-juice.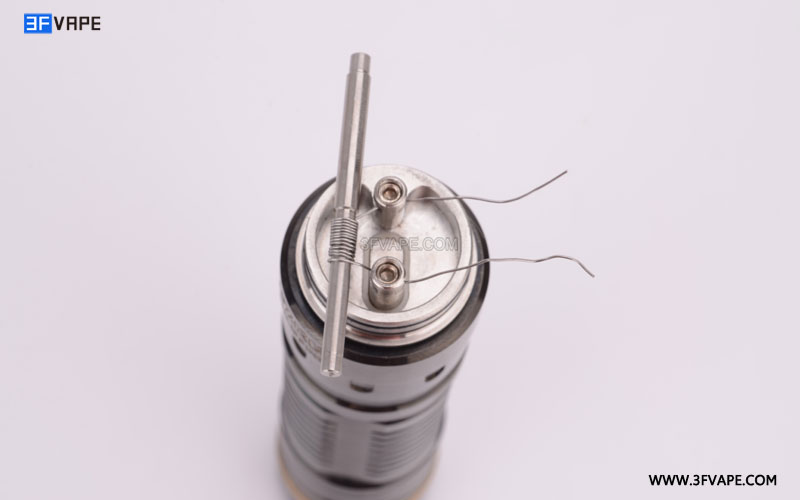 The coil I built was with 12 wraps and 3.0mm diameter, just in order to show the big space of the juice well. If you like to drop a decent amount of e-juice in the atty, this little stumpy is a good choice. It lefts plenty of space for you wick and cotton. And it's easy for coil building even for starters.
It's now available on 3FVAPE for only $9.99
SHARING
FOLLOW US