Today we are going to review a bigboy – Temple style RDA, now we only have the 30mm diameter version and no information of the 22mm version, but it doesn't matter. Let's dive down to see this 30mm RDA.
This RDA comes in a normal RDA shape, 2 different color barrels are in the package. To me, didn't find any difference between these 2 barrels but the color. Engraving logo on the body of the barrels. Plenty of air-holes on the barrels. 18 holes on both side opposite, arrange in 3, 4, 5, 6 holes in raw, together 36 holes. Switch the battels and you can adjust the air amount. This RDA is really a cloud chaser.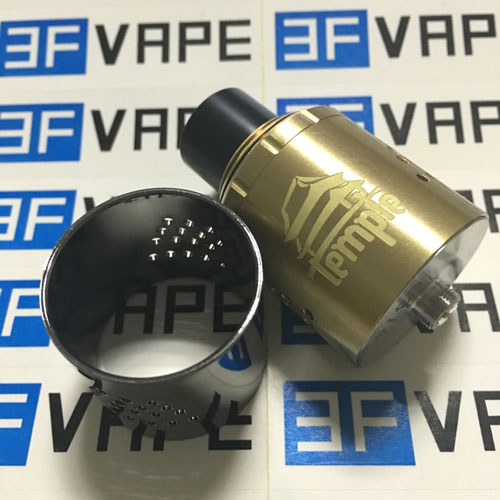 30mm diameter of the RDA.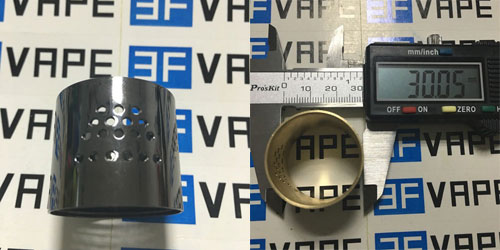 There are air holes on the top cap, together with the holes on the barrels, you can adjust the aire amount. As you can see in the pic. 12 hole both side and 5 holes both side.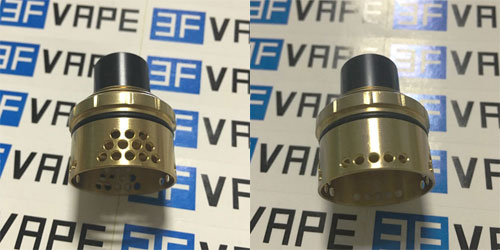 By switching the top cap, you can adjust the air flow.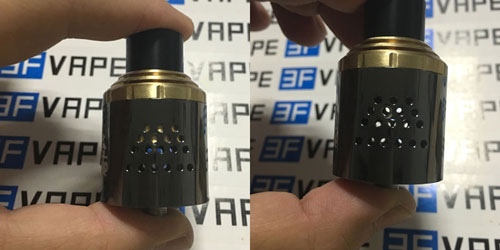 Take apart the RDA, 2 barrels, 1 top cap, 1 drip tip, 1 build deck.
Dual-pole design with extra-large post holes; about 1.8mm wide post holes for easy coil buil. May be some one can try a quad-core or even more on.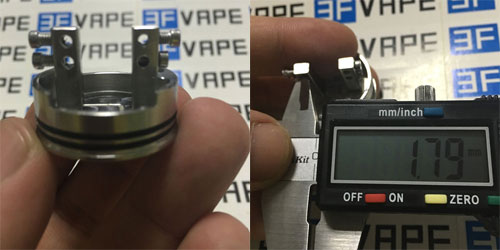 Enough Space between the 2 posts allowing you to build more coils.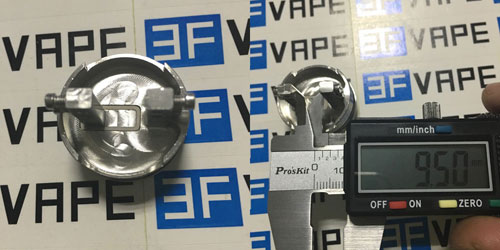 510 threading. center pin is adjustable. No sure if the center pin is silver plated or something else, shines. take apart the center pin and the positive part and easy to see the insulator.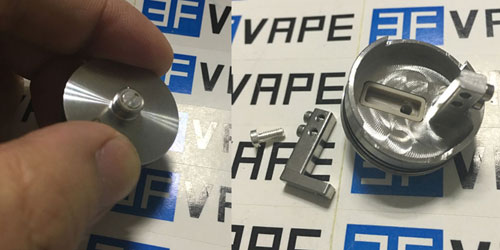 I tried build dual coil with 28GA, 7 warps on to try. Personally think this RDA should deserve a better coil build and I am somehow wasting its large juice well and the post.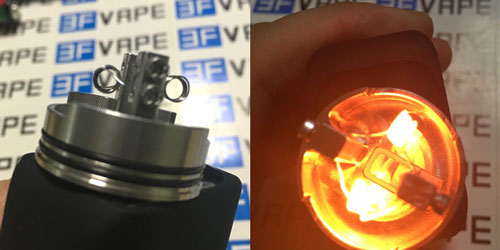 Took my NOTORIOUS 26650 mechanical mod out and they match great no wonder.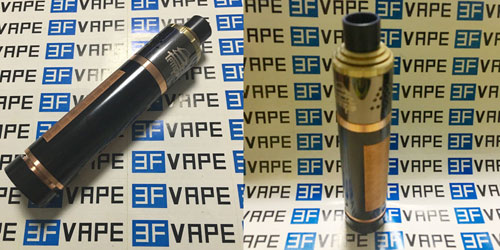 This RDA now available on 3FVAPE with only $12.99, worth a try;
SHARING
FOLLOW US