As we all know, now 2 post design is also called velocity style post design. Velocity RDA is one of the famous and popular RDA now. Today we would like to do a review on a Velocity V2 style RDA. We will see what's improved or what has been changed on this V2 version.
This Velocity V2 Style RDA sits inside a black compact little box. With a lable on telling V2.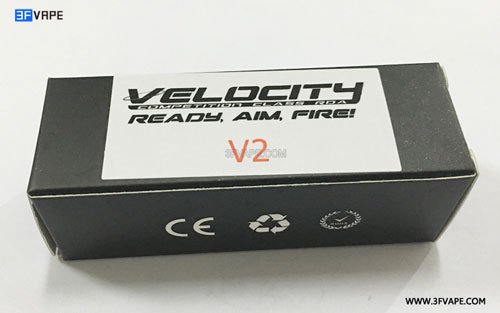 Let's see what's inside the box. A pack of wick, spare parts, a 510 drip tip adapter and the RDA.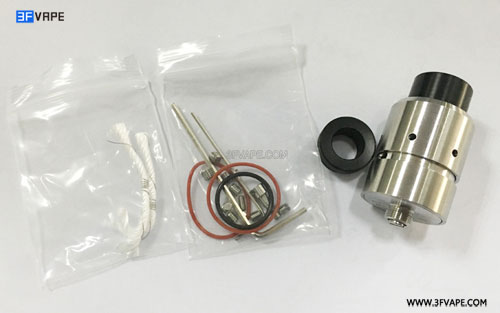 Have a look at this RDA, if not telling you, you may think it's the V1 version. They share the same outlook, Screw air flow control, wide board drip tip. Only with engraving V2-xxxx number on the bottom of the deck. This V2 is made of 316 stainless steel with good polishing.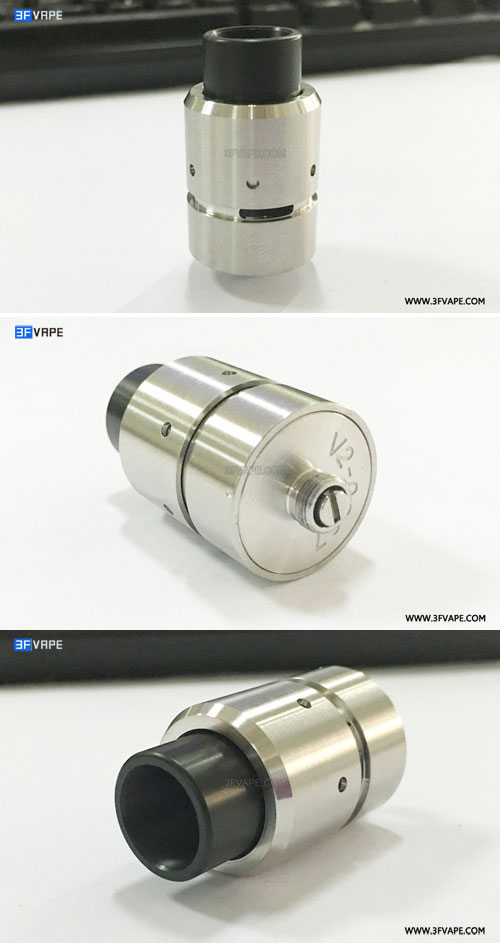 Took this RDA apart. From left to right, wide board drip tip, Caps, building deck.


The V2 has the same 22mm diameter as V1. The 2 post on the building deck is wider than V1 and the screw hole is wider too. This design makes it much easier building coils, and you can build a thicker wire on this deck, including the clapton wire, alien wire, even flat wire on.  The wire hole is about 2.5mm in diameter.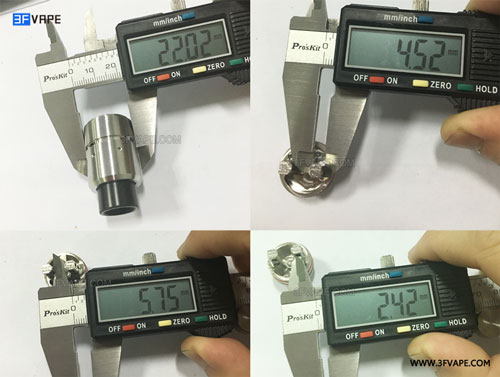 Together in the package comes with a 510 drip tip adapter. Screw out the wide drip tip and screw in the adapter then you can use your favorite 510 drip tip on this V2.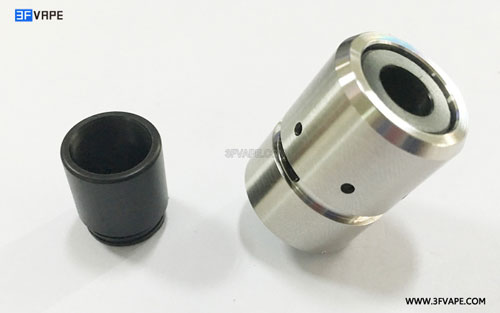 The Velocity V2 style RDA has the same air flow control as V1. Screw up and down to adjust.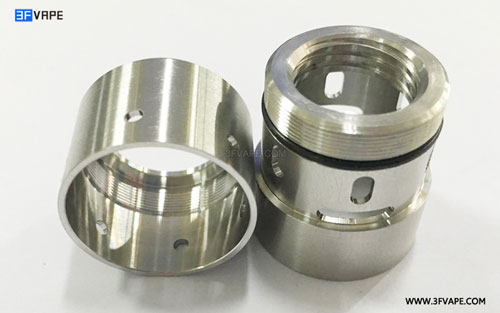 The building deck and the cap gets a firm connet, just as the V1 designed. Slot in and the top cap will not move.  Also a little engrave dot on the surface, match and easy slot in.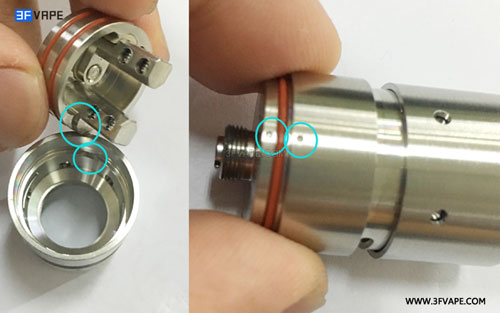 Take the building deck apart and get a close look of the negative and positive pin. Also a peek insulator can be seen in the pic.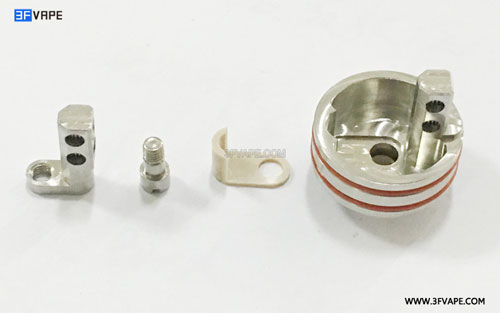 As the second picture shows, a pack of spare part is provide. but the screws in side is different. You get The RDA with 4 Allen screws screwed in the wire hole. You also get 4 slot screws and 4 Philip's head screw. These screws gives you variety options to tighten your wire on the deck.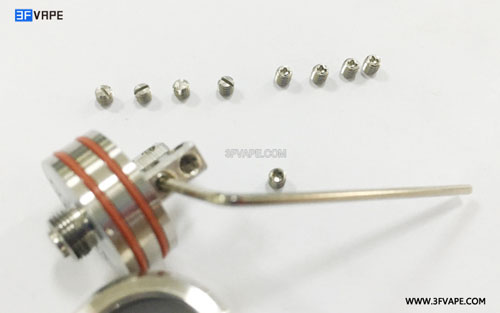 There's a squonk bottom feed center pin in the package too. You can replace it and use it on your squonk mod.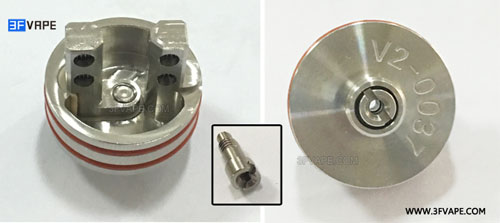 This Velocity V2 Style RDA is with good quality build. 316 stainless steel brings a good using feeling.  If you are a fan of velocity RDA, you can give a try on it. Available on 3FVAPE only $    with Free Shipping.
SHARING
FOLLOW US