3FVAPE got 2 version of 316 stainless steel SQuape X [Dream] Style RTA.  Model 9376 and SJMY Version Model 9038. Both of this is claimed to be 1:1 version of the SQX dream RTA. Made of 316 stainless steel, these 2 RTA comes with good quality. Following we will do a brief comparison of these 2 RTAs. The model 9038 is made by SJMY, one manufacture well know by Chinese vapers and the RDAs and RTAs they made are mainly sold to Chinese user before. Not much oversea vapers know them. The model 9376 is made by another manufacture that don't have a public name.
They have the same out boxing and I didn't take the out boxing of them as they have only slightly difference on color. The 9376 with a more grey box whild the SJMY 9038 has whiter color of the out box.
Open the inside red & black box sit the 2 RTAs and spare parts. To be honest, the SJMY Version (model: 9038) has better print and use better paper for the manual. But I don't think this matters as both of them are style one. Also, the SJMY SQuape X Dream style RTA has better cut of the sponge. SJMY version do better on some details part on package.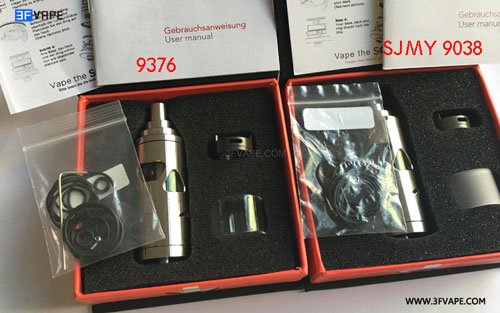 Model 9376 has a clear spare replacement tank and the SJMY SQX has a matt tube, glass material. And SJMY sqx dream is a bit more heavier than the model 9376.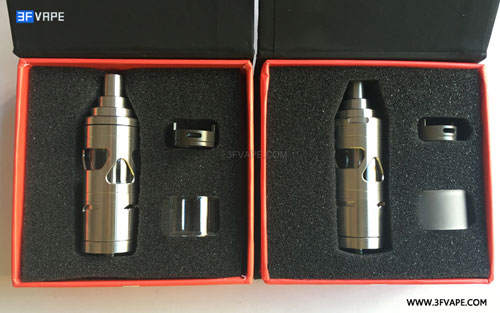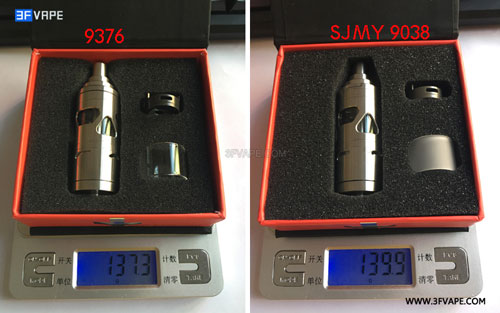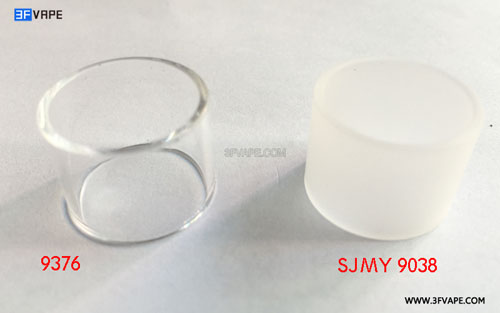 Model 9376 uses thicker o-ring on the top cap. So you need to screw tighter to avoid leaving a very little gap. Which can be seen from the following second pic. But just screw it hard and the gap will go.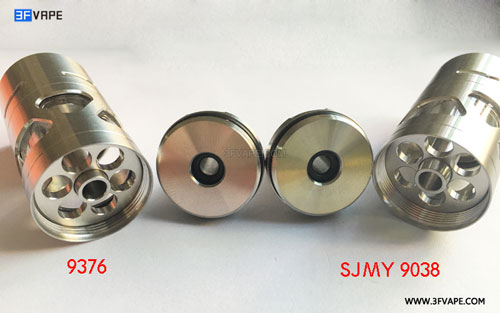 The building deck has a slightly difference on wight too.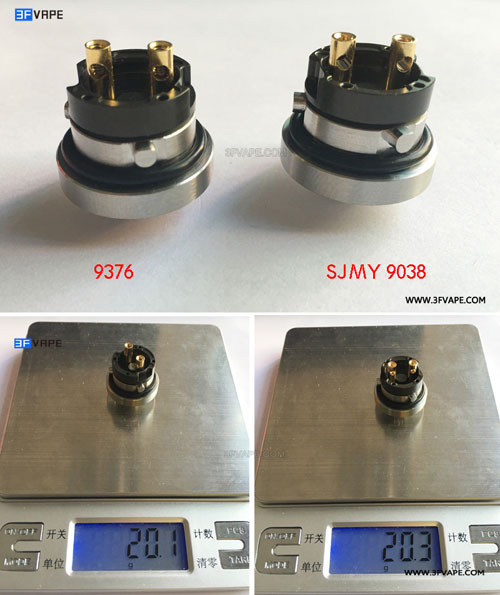 SJMY Squape X Style RTA seems to have better polishing.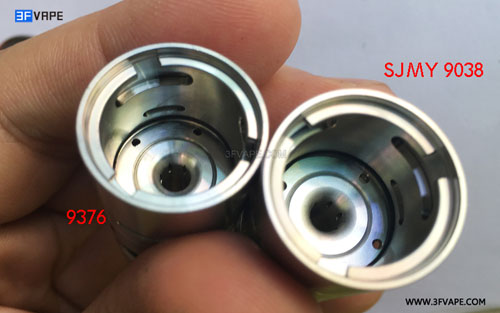 The spare parts is different too. model 9376 has more o-rings for replacement.  And some are thicker.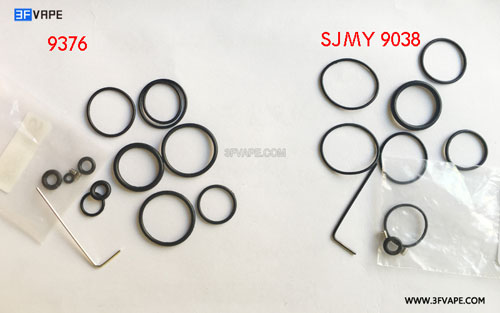 I amd now using my SJMY version and it's OK. Haven't try a model 9376. Both of them are with good touching feeling and looks in good situation. You can have your own choose on these two.
SHARING
FOLLOW US