The CHERRY BOMBER Style Box Mod is the first mechanical box mod that can be completely disassembled for easy cleaning and maintenance! The Cherry Bomber is made from lightweight aluminum and covered with beautiful engravings. It has a side mounted brass firing switch with a twist lock to prevent misfires.
The Full Mechanical Mod can work with Single or Dual 18650 Mode. It's easy to replace because of threaded Delrin Insulator. To provide maximum power and eliminate voltage drop, the Cherry Bomber uses all copper battery contacts and the bottom contact are fully adjustable. It makes us feel comfortable and safe in operation. Brass 510 threading connection with floating and adjustable copper contacts fit the atomizer very well. Before warehousing, all the Items are strictly test by the QC and all are100% qualified to use. It is not necessary to worry about the quality.
For a better view on the cherry bomber Box details, there is an unboxing images are available.
The package box of the Cherry Bomber Wood Clone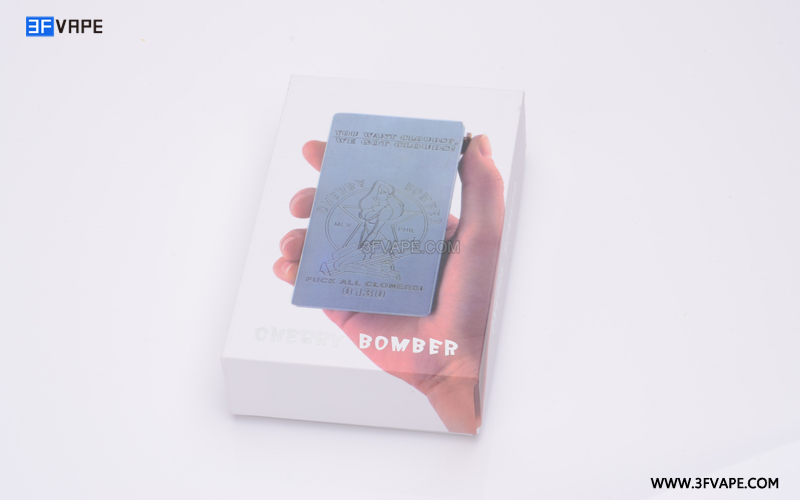 Open the package, you will see the wooden cherry bomber in the box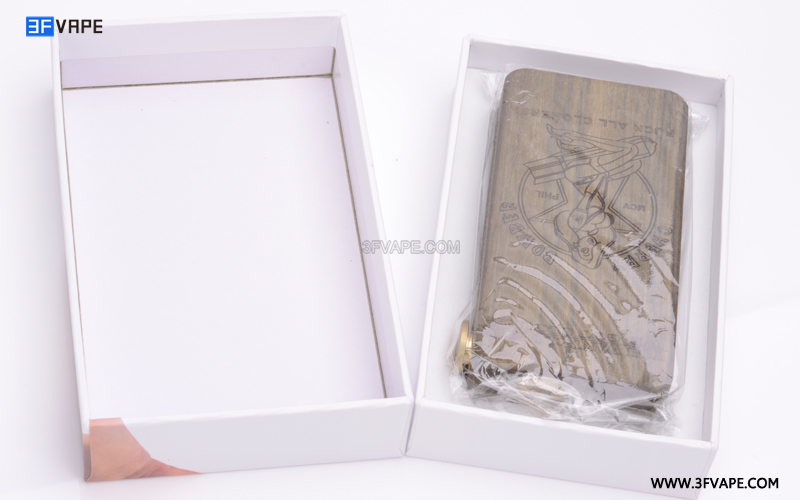 All view for the box. Pretty big-boobs lady on the front side with laser engraving. And Brass Fire Button on one side of the box.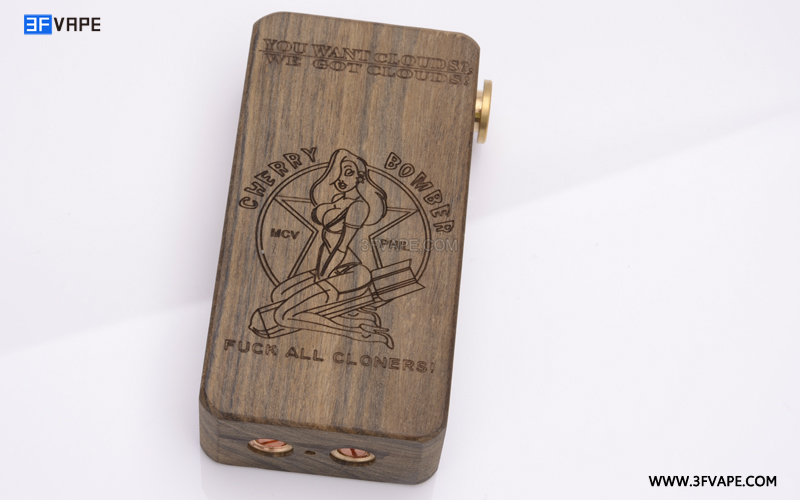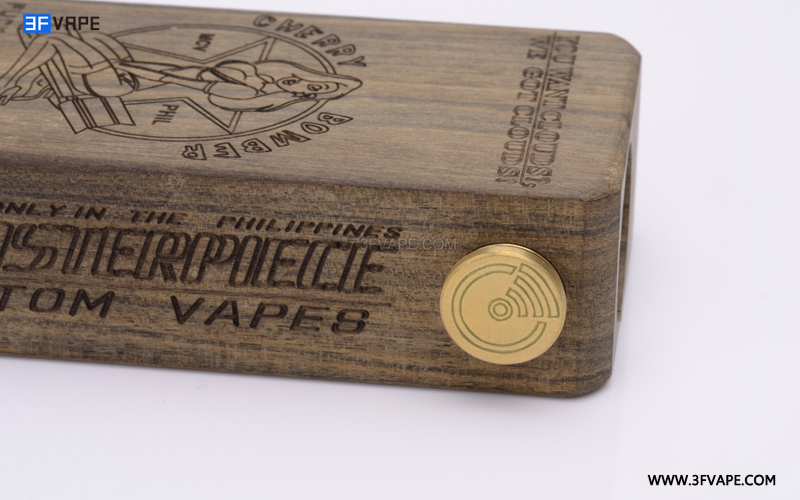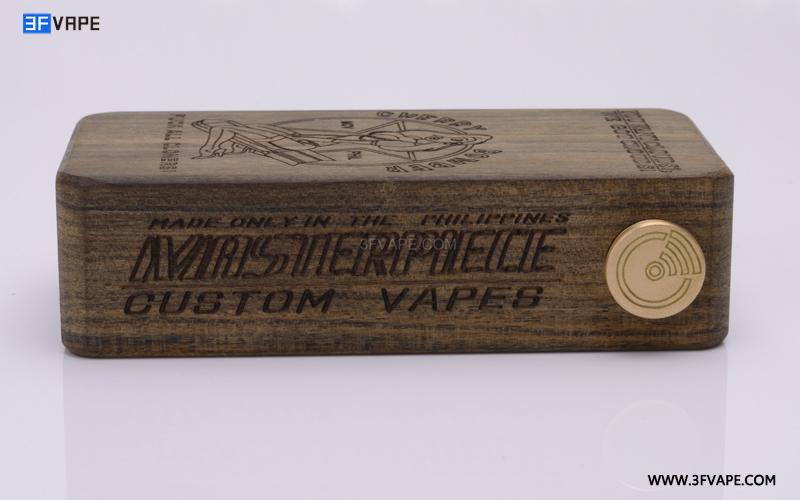 Fire button is made by brass. You can swith to lock/unlock the fire button. So you won't be afraid that you'll accidently fire this mod when you put it in your pocket.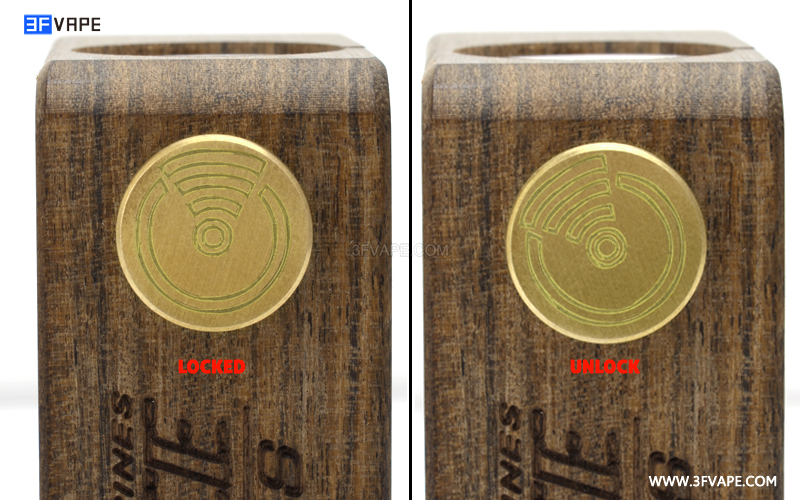 510 connector. Center pin is made by copper and the screw part is by brass.

The Battery Capsule. Easy to get the battery cover out. Attatched by magnet.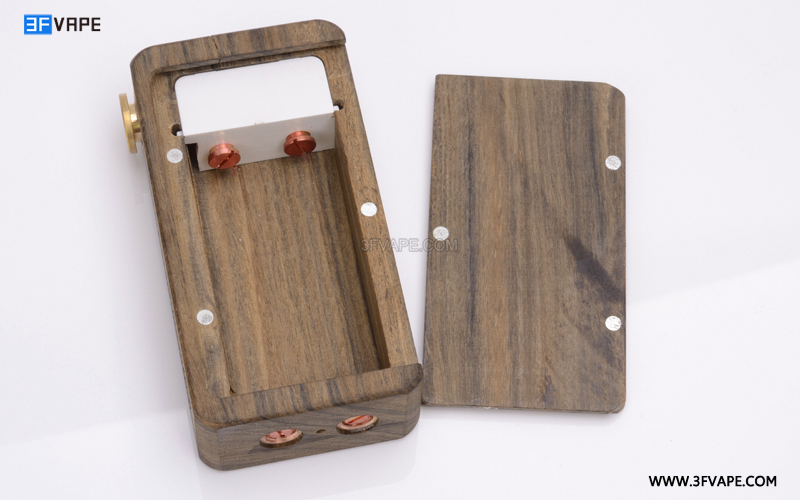 Possitive End of Battery Connector is Made by copper and can be adjust to fit different size of battery.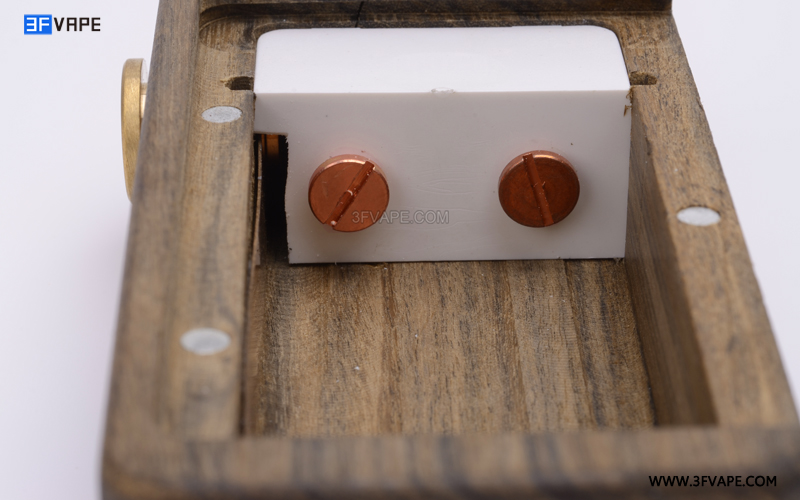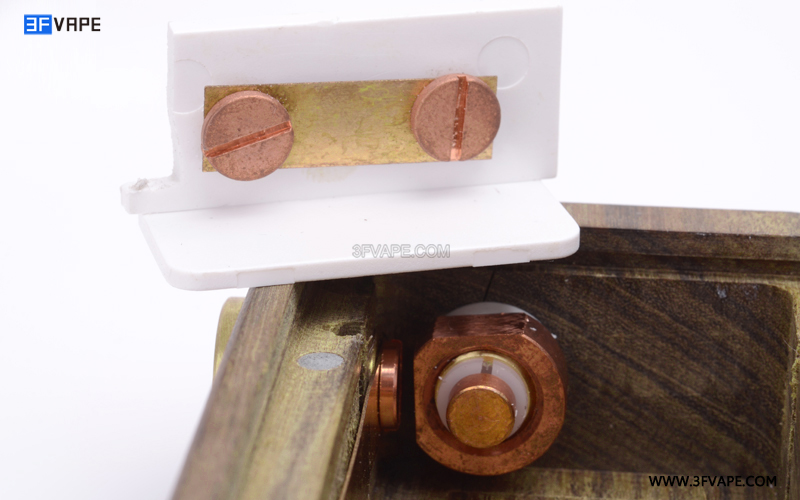 Negative End of Battery Connector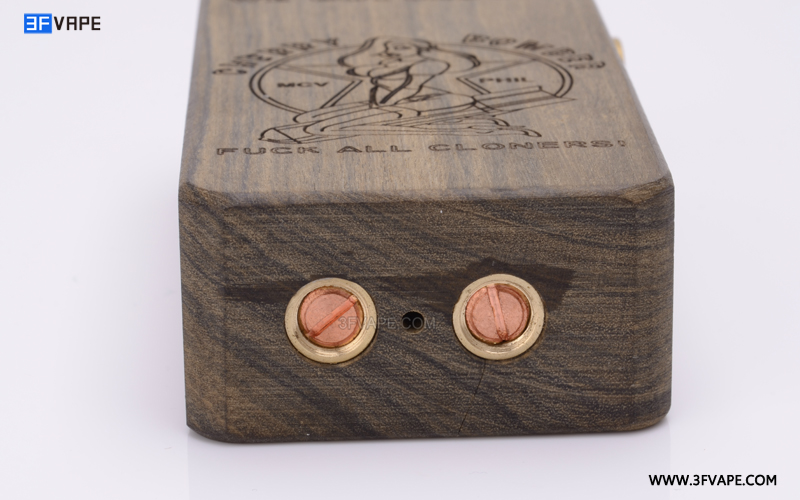 Use 2×18650 and You can also use 1 x 18650 in it as the battery connection is in parallel.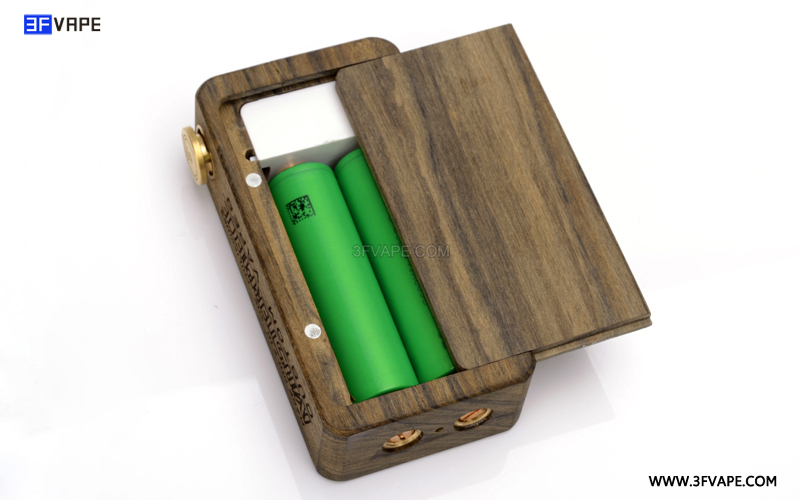 With Fat Man Style RDA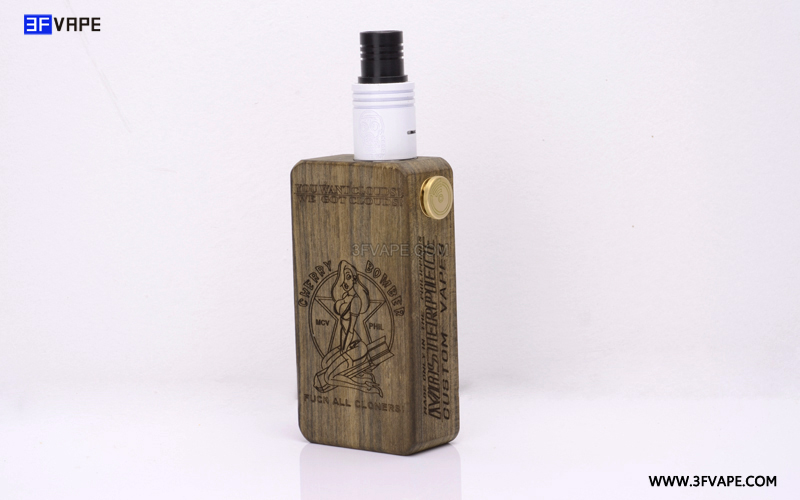 With Aris Style RTA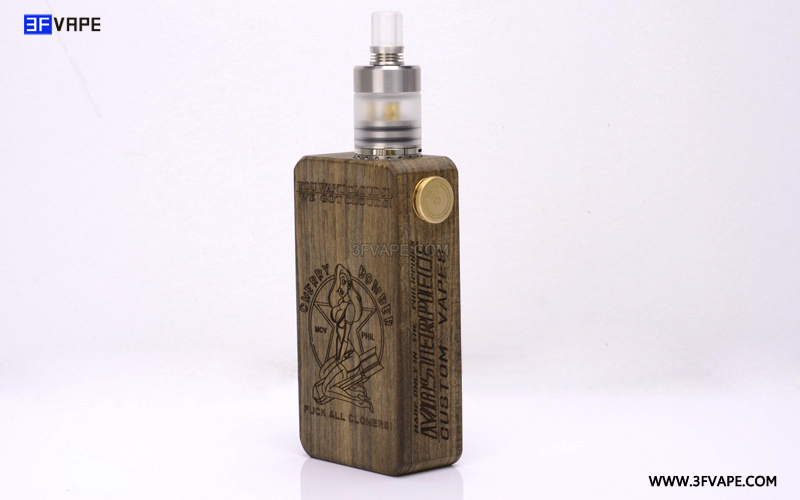 SHARING
FOLLOW US