Dear Valued Customers,
The Lunar New Year(Year of the Rooster) holiday is coming. Here is 3FVAPE's 2017 CNY holiday schedule:
http://www.3fvape.com/content/11-3fvape-2017-chinese-new-year-schedule
Official holiday for 3FVAPE: 7 days from January 27, 2017 to February 2, 2017. All services resume on February 3, 2017 at 9:00am Hong Kong Time (GMT+8).
The carrier is schedule to be on holiday from 23rd January, so we highly suggest you to order now from 24HRS zone and get your order shipped before the holiday.
Here we offer a side-wide extra 5% off coupon. Coupon Code: 2017CNY
Click to order now from 3FVAPE >>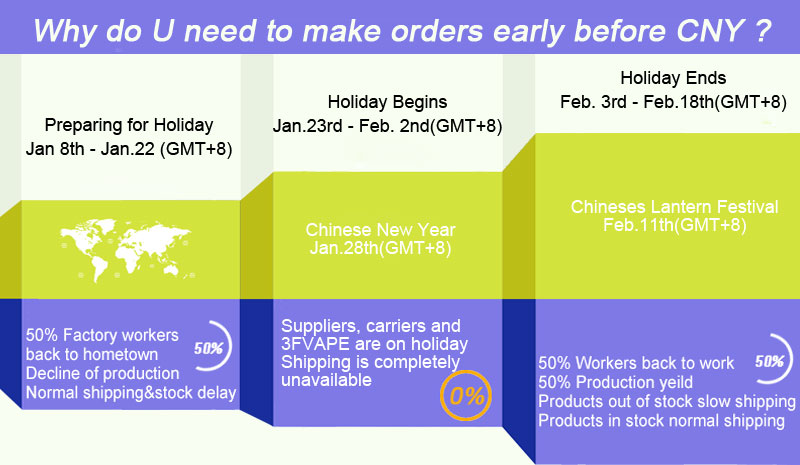 SHARING
FOLLOW US