Today we are going to give a brief view on the IAI RDA Version 2 and do a comparison with the SJMY Style BF2.0 RDA and SXK Style BF2.0 RDA
Features of IAI RDA:
Original
SJMY
SXK
Diameter
 22 mm
Height
19.5 mm / 24.5 mm (with drip tip)
Weight
33g
33g
31.5g
Material
304 ss
316 ss
All comes with spare o-rings and bottom feeding pin.
The original one and the 2 style one has slightly difference, SJMY version is more like 1:1 on design and we will have more details following.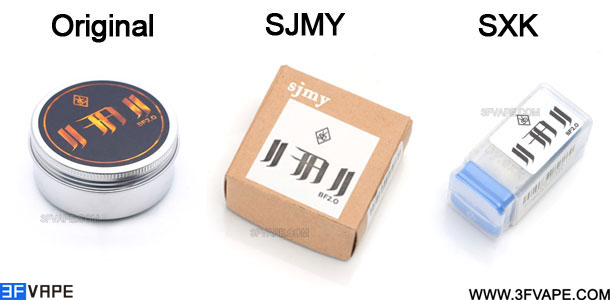 The packing of the original looks more high level and with aluminum box. The SJMY one is with the yellow paper box while the SXK version is in the plastic box.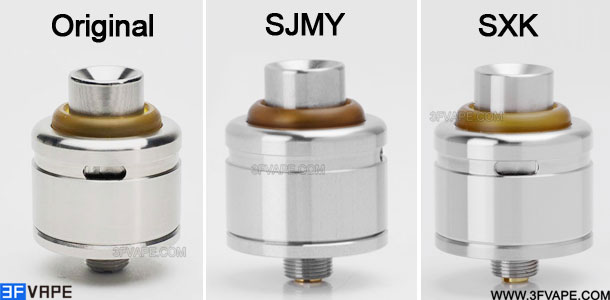 It's hard to distinguish the difference between the 3 from the out look. All of them are well polished and cut.
Following we would like to show the differences between.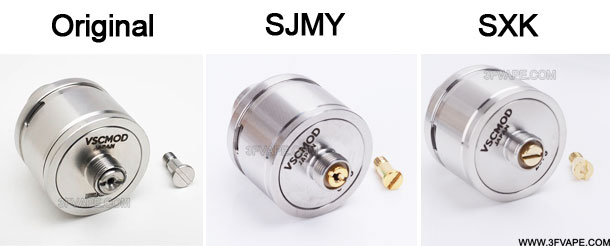 As we mentioned above, all of them comes with extra bottom feeding pin. The original version, both pin are made of stainless steel. While the 2 style ones they have the center pin stainless steel built with gold plated.  Which says to be have better conduction.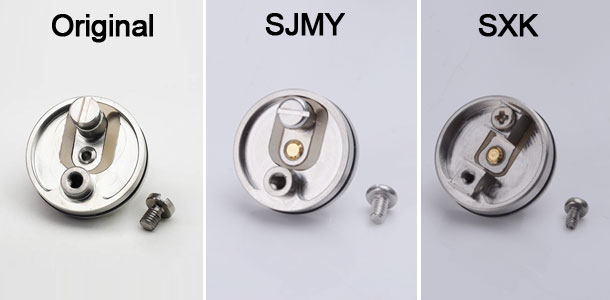 Another difference is the post screw design.  The SJMY version is more like the original one with 2 post design and wide screw. It's easy to have the single coil and dual coil built on the deck. The SXK version has a narrower screw pin and there are slots on the post and this design is easy to lock dual coil, but if you want to build a single coil, it takes time to adjust.  You can have a check for the coil build on the SXK IAI Style RDA from our previous post: SXK IAI RDA V2 Style RDA Review
Also the insulator part is wider for the former 2 than the SXK one.  Looks safer.
You can get the SXK IAI Style RDA at $10.88 with coupon code "MAP13094" and SJMY verison is $1 more at $11.99
SHARING
FOLLOW US