Today we are going to talk about the Goon Max Style RDA. In fact 528 custom doesnot made this RDA at all. This is re-design version by the Chinese manufacture using 528's outlook design and logo. The top cap is just like the 24mm goon RDA  with wide board drip tip. 3 colors available for this Goon Max. Black, silver and gold.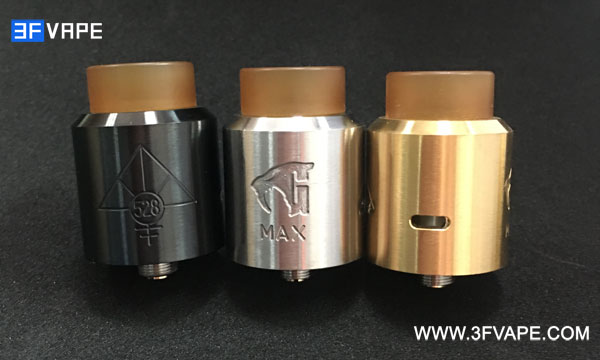 The center pin is like other popular RDAs, protruding one, safer and fits almost most mods.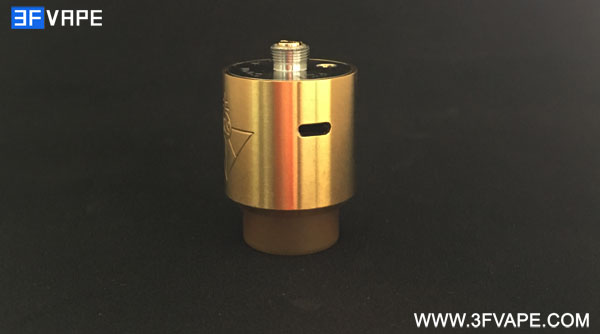 The component is building deck, top cap, drip tip. clean and neat. The building deck is far more different with the 528 custom goons and just not like their design.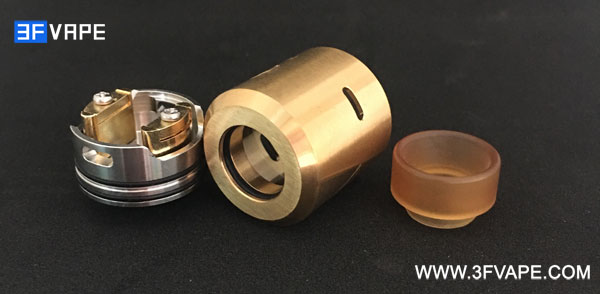 Following is the RDA and the spare parts. 2 springs, 3 o-rings, 2 clamp screws and 1 bottom feeding center pin for squok using.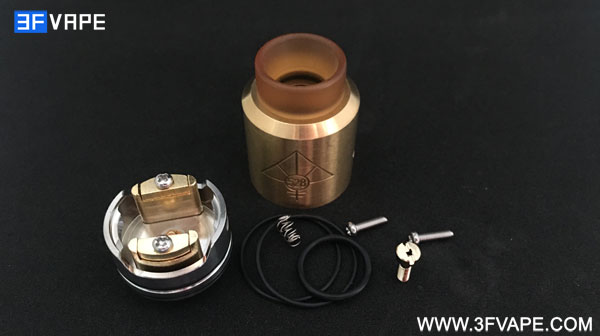 2 air hole opposite on the sleeve and just match the air hole on the deck for adjustable. The hole can be adjusted with fully open or fully closed. About 6mm x 1.5mm wide when fully open. No air flow design for single coil building. Even you got single coil build, you may get air flow from both side. As the top cap design is one piece, not like the original 528 custom goon, with sleeve and 9 holes for air flow adjustment.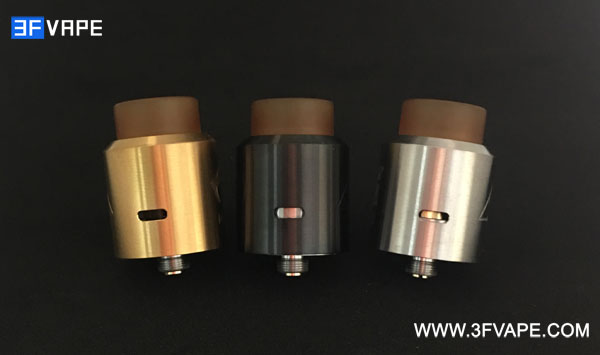 The building deck is some how like the digiflavor pharaoh. 2 clamps on both side. The clamps is spring loaded. The clamp is with abouth 8mm wide.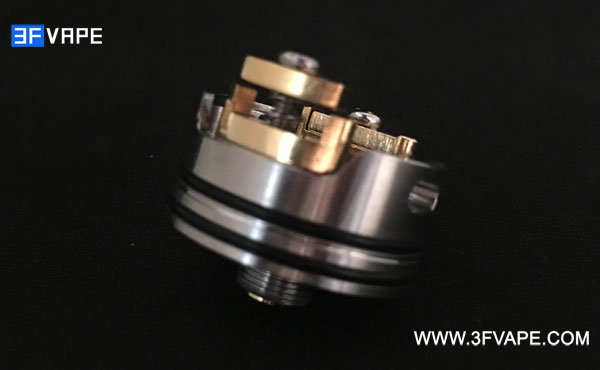 Well now comes the coil building.  First with Notch Coil.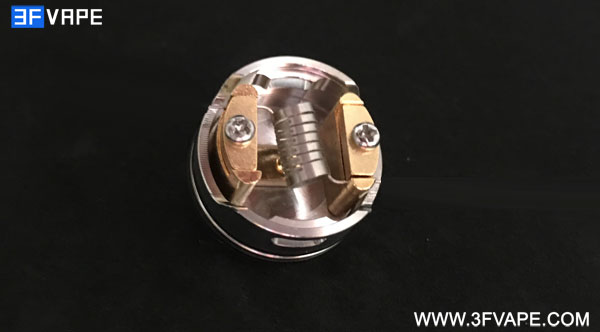 Following is with Mix Twisted Coil.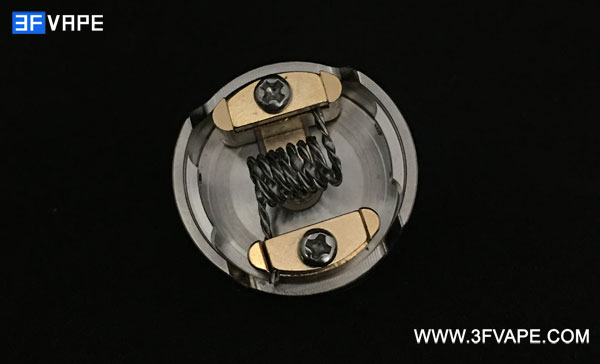 With dual coil Kanthal A1, 4.5 wraps. As we mentioned above, the clamp is with about 8mm wide, so if well adjusted, you can build dual coil on it.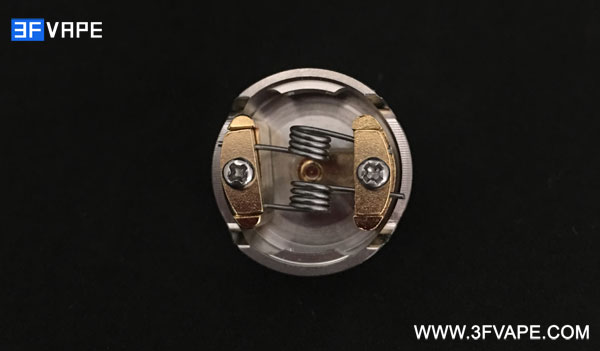 With Clapton Coil.
With Alien Clapton Coil. It looks so nice and I have this build about 0.45ohm. 3.0 diameter. Juice well is about 2mm height for juice holding and holds perfect for you cotton.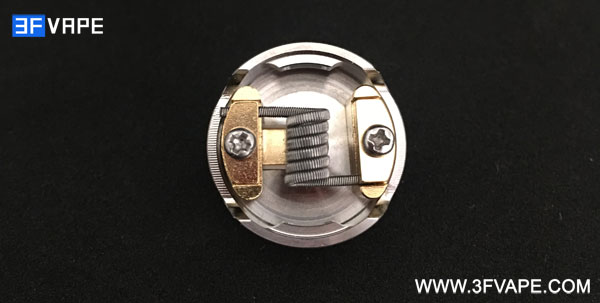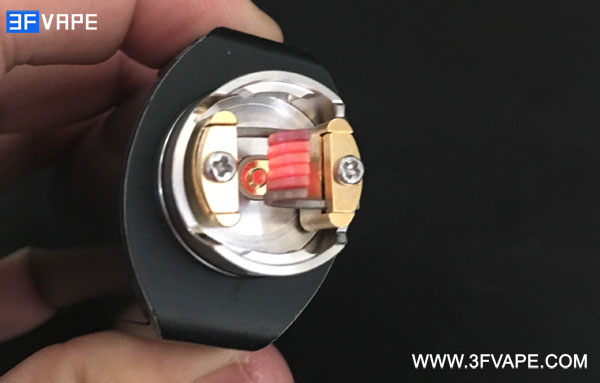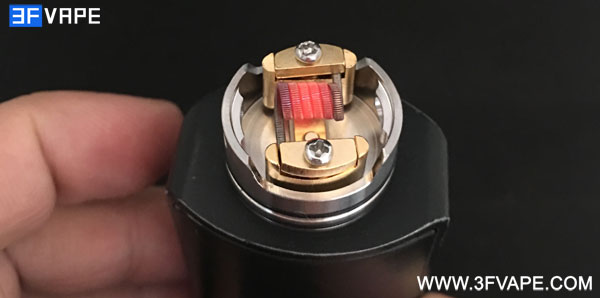 Here's all for today's coil building. Hope you like it. Feel free to share your opinion with us.
P.S following is the unboxing video we shoot days ago. just unboxing, just for your reference:
Goon Max style RDA is now available in 3 colors on 3FVAPE. Click the following pic to go get one.
SHARING
FOLLOW US