Hello my friends, Today we are glad to share a brand new atomizer – the CloudOne Style RTA,  This RTA comes with a Τeflon drip tip to supply better heat insulation, a replacement PPMA tank, a package of o-rings and Allen key.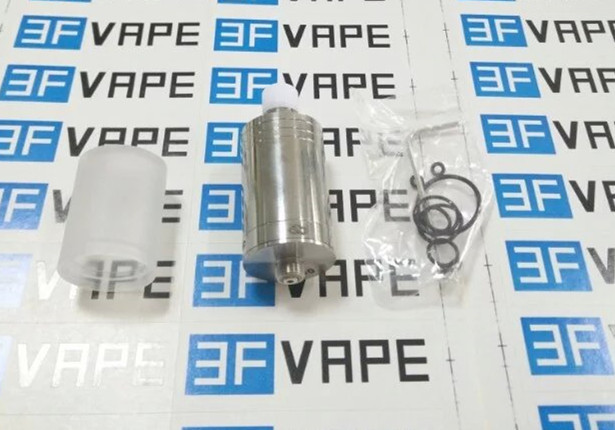 Now, let's do a specialized introduction to the CloudOne Style RTA.
It's obvious to tell that all the parts, even the screws, are made from surgical grade 316 stainless steel. The RTA's brushed-metal finish is handsome and doesn't attract fingerprints or smudges. The height is 36mm and the diameter, just like the majority of the RDA / RTA, is 22mm. Two holes in the top refill cap make it easy to refill from the top. The ClouOone Style RTA has 3.7mL liquid capacity with liquid control. Airflow control is adjustable via the airflow ring. Airflow hole is quite wide and it can satisfy any vaping need you might have, mouth hit or lung hit, or a mix of both. There are two holes in total. A engraved cloud pattern as logo. Serial number on the bottom represents its unique.
It's time to take this CloudOne Style RTA apart.

I often put the tested CloudOne Style RTA base on a mod to make it easier to set up the coil. Not only kanthal coils but also Ni200 and Ti colis can be used. With the help of the Allen key and other tools, it takes no more than 10secs to loosen post screws and set up coils. Just build the coil directly up above the air hole.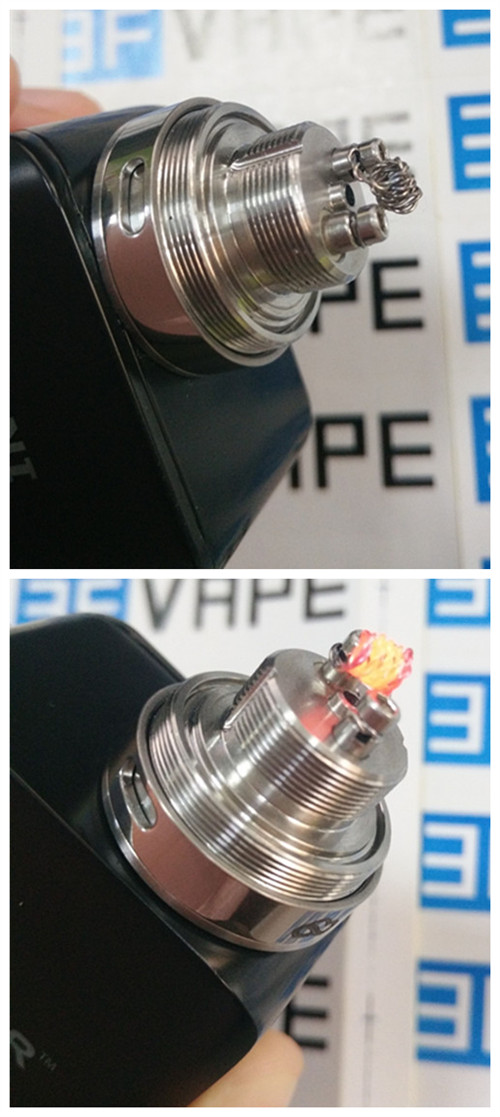 Cut an appropriate cotton stripe then roll one edge to put inside the coil. The excess cotton should be cut on the basis of edge of the base. When there is no cotton in the channels, liquid can be fed the wick. This is the final pic I have the cotton on.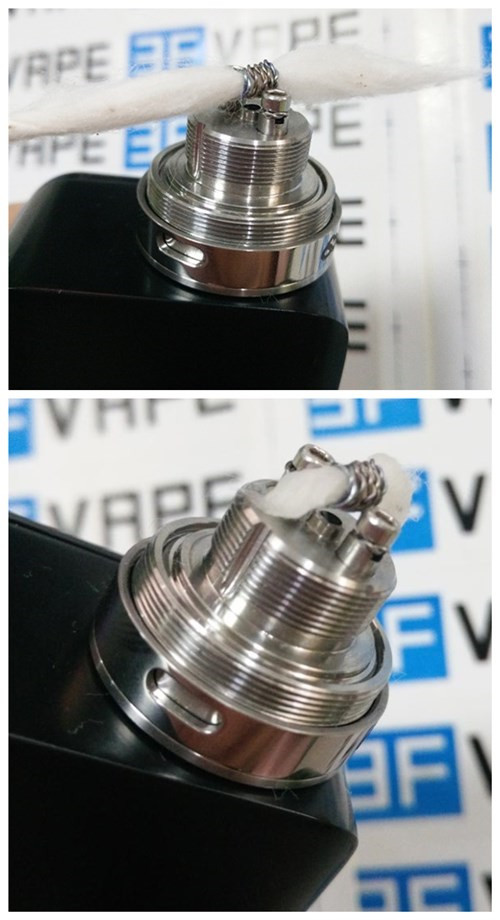 Now, put all the parts back in place. First, screw back the chimney and put the tank back. Then screw the chimney to close liquid supply. Gently turn the refill cup until its two holes align to the under ones of the tank. Refill with your favorite e-liquid in the dripping bottle. Personally, I prefer fruit flavor. There are many choices on 3fvape.com. Here is my favorite taste. Hangsen E-liquid Juicy Peach Flavor: 80%PG + 20%VG, there are 8MG/ML, 12MG/ML, 16MG/ML, 24MG/ML Nicotine (30ML).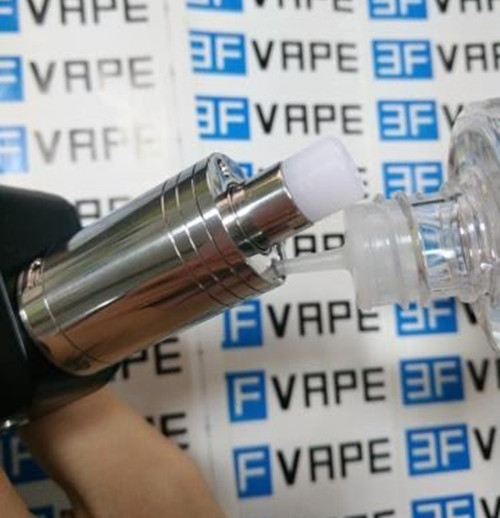 When you refill the liquid, please switch the airflow control ring to shut off the airflow in case of leakage. You can know when the tank is full by the opposite hole and then tighten the cap. Turn the AFC ring to satisfy your any vaping need. All the 510 drip tip on 3fvape.com can replace the Τeflon drip tip. 510 Drip Tip with Iron Man Pattern can be a good choice.
Would like to get one? Check 3fvape.com  to buy $26.99 free shipping Cloudone Style RTA.
.
SHARING
FOLLOW US