3Fvape CTOCC, CTBVC, CTCL Give Away.
Thanks to the 3FVape fans, today we are going to hold a competition for you. Winner will win 1 pack authentic Coilart 0.5ohm Kanthal Coil. 10 winners will be chosen on 14th, Apr (HKT). Winners can choose 1 pack from these 3 kinds of coil heads to meet their atomizers.
Go to this page to join:http://www.3fvape.com/coil/8602-authentic-coilart-kanthal-ctocc-coil-heads-for-kanger-nebox-subvod-subtank-05-ohm-5-pcs.html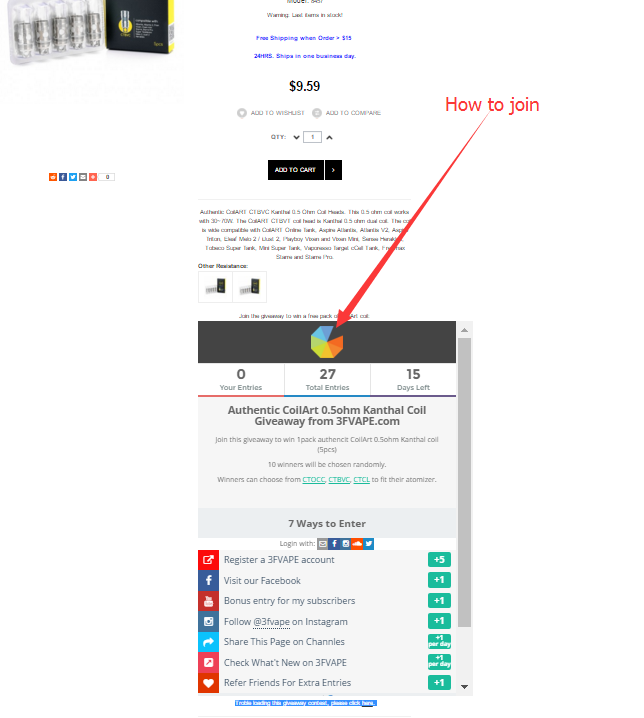 Login the gleam.io to join the contest. gleam.io is a third party tool for this contest, it can guarantee the justice for users who join in and will select the winner randomly. We suggest you to use your email. And you can use this email to get the notification for updates of this contest.



You have 7 ways to enter. Different ways get different points. For example, You will get 5 points when you click Register a 3Fvape.com account to sing up. Just do as the guide say.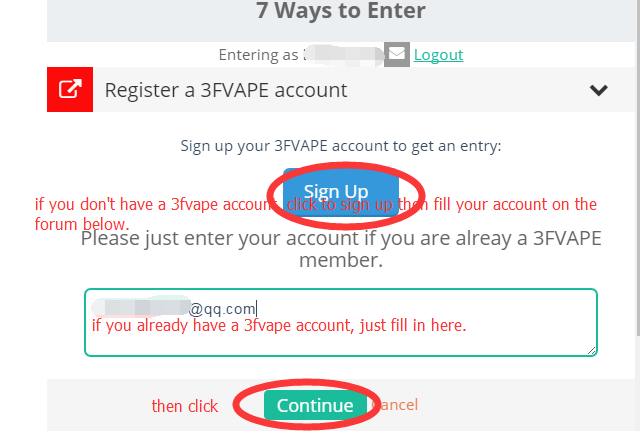 If you are not login in the gleam.io tool as we mentioned above, it will require to login in using your email.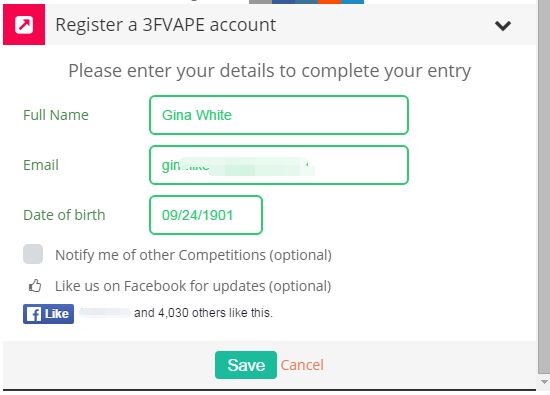 Save and continue.  it will show ✓ for successful join.

Fill your account and click continue. Then you will get 5 entries.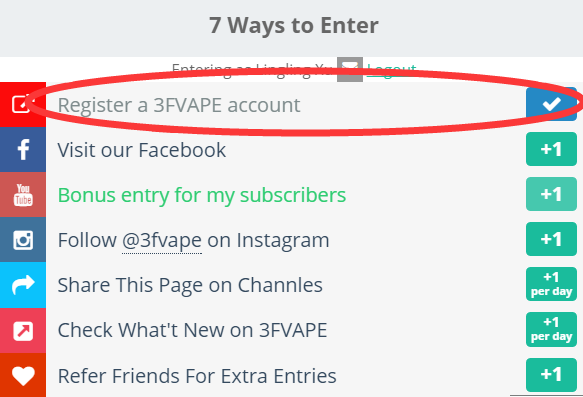 If happens when you enter your account and click continue, just do as the guide say.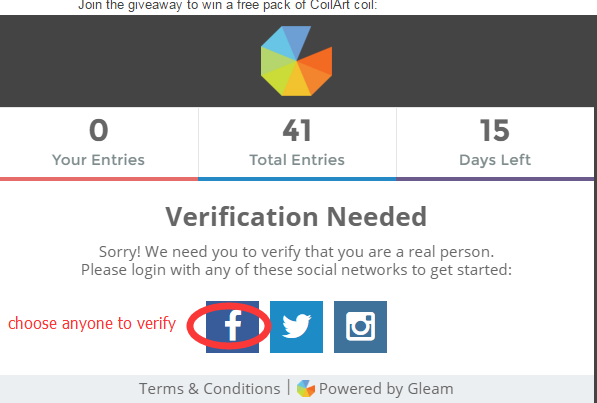 Then you will get your entries as the following pics.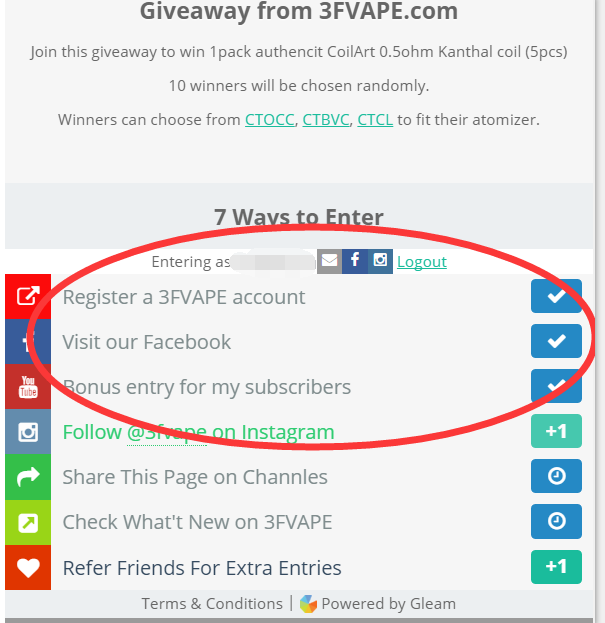 You can go on for other entries.
You will get 1 entry when follow @3fvape on instagram.  1 entry share CTCL on the channels and 1 entry for checking what's new on 3fvape. These two ways to get entries can be done every day. Gleam.io will record your every entry and sum it up.
Do as the same as CTCL in CTOCC & CTBVC page.
10 winners will be chosen on 14th, Apr and they can get one pack of the three Coilart 0.5ohm Kanthal coil.
If your total entries is 15 and the total entries of this contest is 5000, your possibility to win 1  pack CoilART Kanthal Coil will be 10 x 15 / 5000 = 3%. More entry, more chance to be the lucky one! Good luck to all my dear friends!
There are also other resistances for CTCL, CTOCC, CTBVC on 3fvape.com.  Just can't wait to buy one, take the following link.
SHARING
FOLLOW US