Several days before, there is a review on Le Zephyr Style RTA Tank. Today we will do a specialized review on the Model 8552. The package looks exactly the same as before, only a rod is added. At the first sight of the atomizer, you will notice its surprising new-looking. The PEI drip tip and tank does not only play an aesthetic role to some extent but also help you see the juice level. What's more, PEI is a high performance engineering thermoplastic. PEI's characteristics include high strength and rigidity at elevated temperatures, long term heat resistance, dimensional stability and good electrical properties. Like other amorphous, high temperature resins, PEI has outstanding dimensional stability and is inherently flame retardant. PEI does resist chemicals, such as hydrocarbons, alcohols and halogenated solvents. Creep resistance over the long term allows PEI to replace metal and other materials in many structural applications. Electrical properties show excellent stability under variable temperature, humidity and frequency conditions.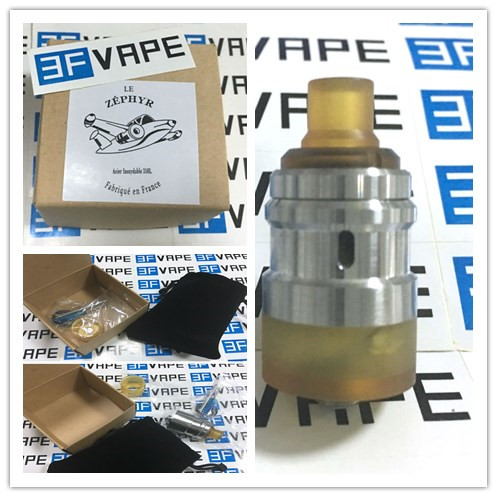 The top cap consists of three main parts. The first part is made from PEI, can be used to reduce the chamber and position the airflow wherever you like. The second part is airflow adjuster. It is a little inconvenient to adjust airflow as the inner cap. The third part: bottom of the top cap has a single 4.8mm x 2mm hole and is held on by an o-ring. The ingenious hole design makes liquid feeding much convenient. The skillful whole top cap design makes leaking impossible when wicked correctly.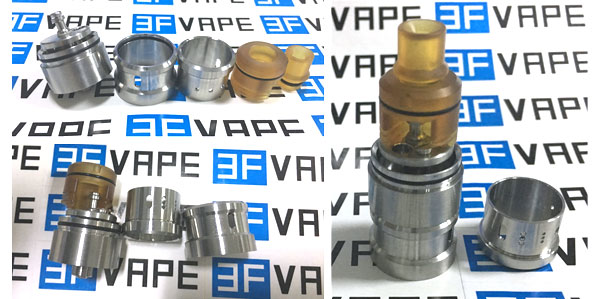 The following picture shows the mesh on I googled from internet.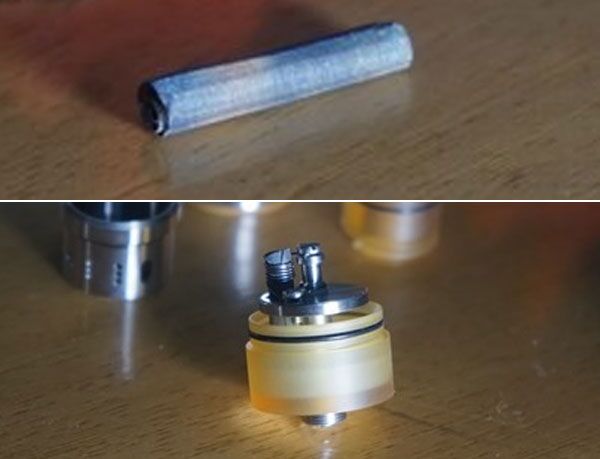 The coil i build: 2 x 28GA twisted Kanthal A1,7 wrap, 0.80ohm.The following picture shows I have the cotton on. There are two ways to insert cotton, the normal way is a little difficult. Just take it apart and hold in your hand to insert. This way is easier.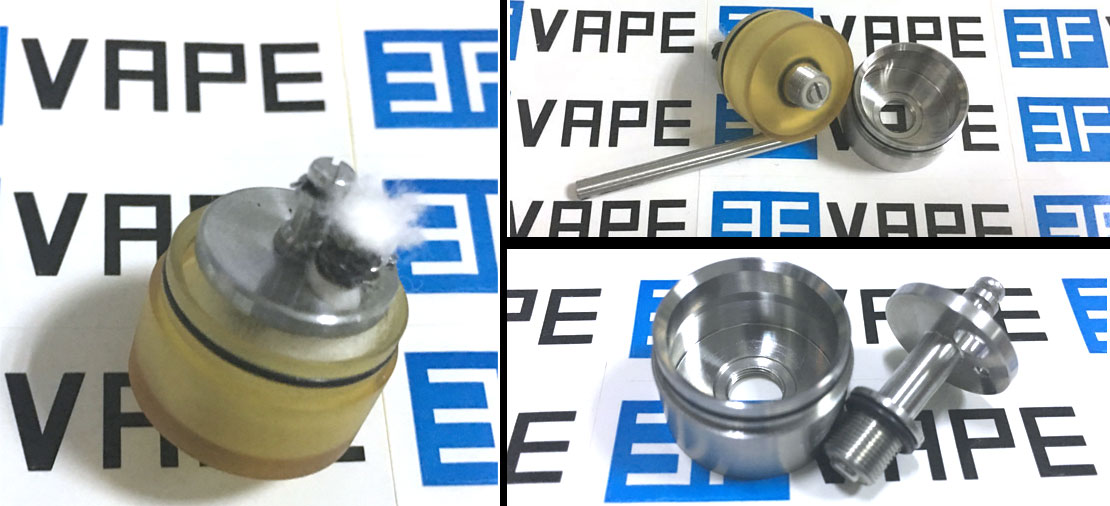 Feed liquid and start your vaping journey.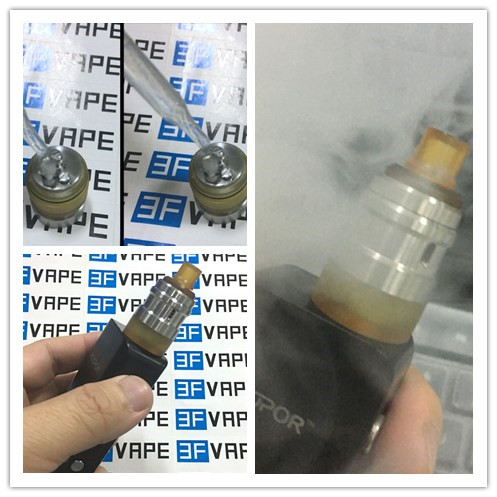 The following is the overview of the RTA:
Pros:
Minimalistic and classy in design;
The 360 degree airflow system;
The juice level can be seen and large juice capacity;
No leaking issues when wicked correctly;
Can be built with a mesh or cotton wick;
Good taste and huge cloud
Cons:
Adjuster is inconvenient
In summary, Le Zephyr Style RTA is a great tank. Model 8552 is customized by 3FVape, limited quantity. Model 8553 is also customized by 3FVape. Model 8336 is in stock now on 3fvape.com.
Check the following link to buy:
SHARING
FOLLOW US