Today, we are going to look at the Le Zephyr Style RTA Atomizer (Model 8336). 3FVAPE also has other 2 Le Zephyr Style RTAs (Model 8552 and Model 8553). As the following pics show, Model 8552 comes with a  replacement PEI tank and a PEI drip tip. Model 8553 is constructed from 316 stainless steel and PEI, comes with a PEI 510 drip tip. Model 8336 is made from 316 stainless .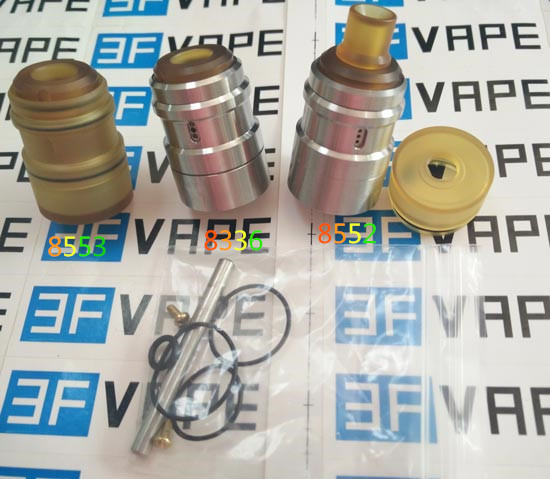 Today we will do a specialized review on the Model 8336. The top cap consists of three main parts. The first part is made from PEI and serves two purposes. One is to reduce the chamber. The other one is to position the airflow wherever you prefer. The slots allows air to travel around it to adjuste for throat hit and flavor. The second part is airflow adjuster. There are three options for you choose from the single hole: 1.2mm / 1.5mm / 2mm. Two options to choose from triple holes: 0.8mm / 1.2mm. The vertical hole: 4.8 x 2mm. The third part: bottom of the top cap has a single 4.8mm x 2mm hole and is held on by an o-ring.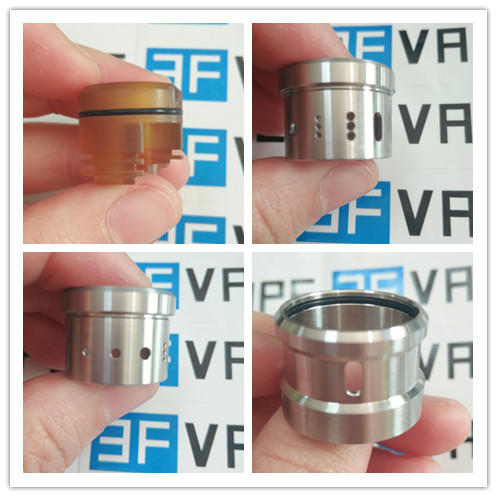 There is a 4.2mm wick hole in the deck and the positive post is held together by a screw. It is easy to remove the positive piece for cleaning. The coil i build: 28GA, kanthanl A1, 10 wraps, 1.79ohm.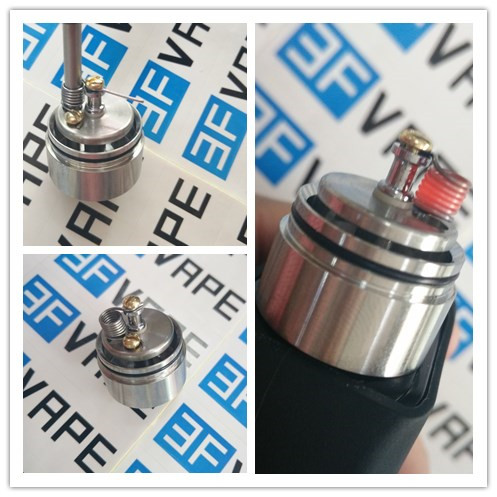 The final pic I have the cotton on and feed liquid.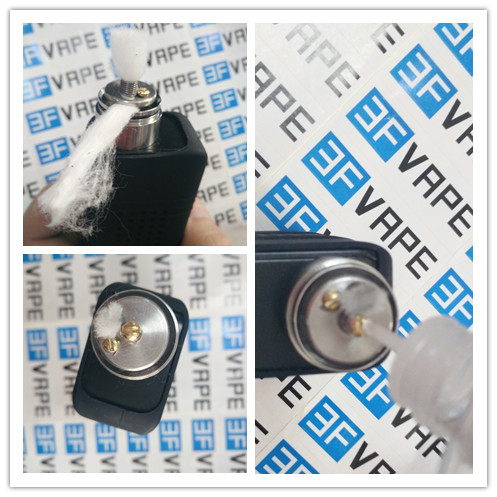 The following is the overview of the RTA:
Pros:
Minimalistic and classy in design;
The 360 degree airflow system;
Can be built with a mesh or cotton wick;
No leaking issues when wicked correctly
Cons:
The juice level can't be seen;
Take a while to remove the PEI piece to adjust airflow
In summary, Le Zephyr Style RTA is a great tank. Model 8336 is in stock now on 3fvape.com.
Model 8552 and Model 8553, customized by 3FVape,  are limited in quantity. First come, first served! Check the following link to buy:
SHARING
FOLLOW US