Today, we are going to look at the Nipple Style RDA Atomizer. The Nipple style RDA is constructed from 304 stainless steel. It's only $9.99 on 3fvape.com,  now it's under 20% off, only $7.99 you can get one from 3FVAPE.  This product is customized by 3FVape, limited quantity.  First come, first served!
3FVAPE also has a  316 stainless steel Nipple style RDA (Model 8397). Both of them are available now.
Now let's do a specialized review on the 304ss Nipple style RDA. The pretty unique design RDA comes with a package of accessories. As the following pictures show, there are screwdrivers, spare rings, screws in the package. As for the RDA itself, there are total 2 air holes on the cap, one on each side. The two holes on the sleeve are for AFC. As you can see from the picture, the hole is distinctive, it's threaded. By inserting the brass screws into the threaded hole to block off, you can reduce the airflow. There are four air holes on the bottom, two on each side.  These four thread storage holes your four brass screws. The center pin is brass-plated and diameter is 22mm.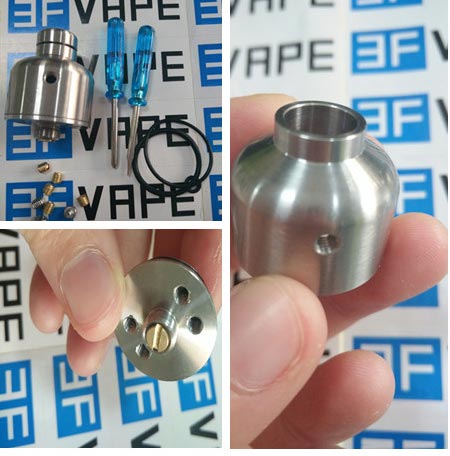 It's time to break down to know more details. When you pull up the installed tiny drip tip, you will find it's very tight. All the 510 drip tip can be compatible. After removing the drip tip and the cap, you will notice that there is only one post on the deck. Spin out the positive nut, you will find the center post is made of brass and a hole for your coil. The juice well is deep enough, approximate 4mm.

·
The Nipple Style RDA has a nice build deck that's capable of supporting single coil, dual coils, vertical and horizontal. The following picture shows the different coil buildings I googled from internet.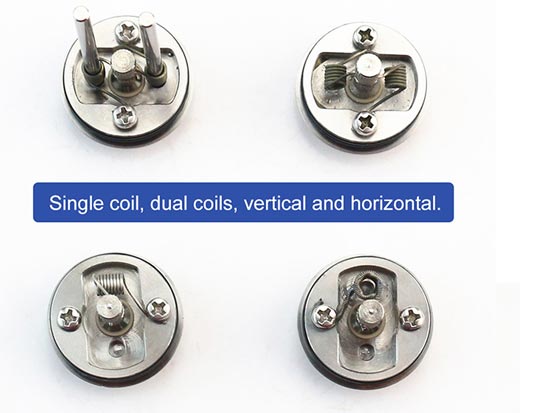 Here i just show you the single coil building. The coil i build: 28GA, kanthanl A1, 10 wraps,1.79ohm. Then, insert one leg into the hole in the post and wrap the other leg around the screw. Tighten down the screw and the positive nut. Then cut down the excess wire and adjust the coil to the juice well center. The last step is to check if the coil uniformly glows.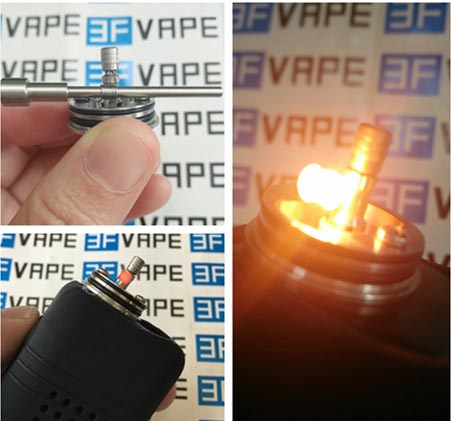 Insert cotton and cut down the excess, then place the cotton onto the deck. Feed your favorite liquid, place on the top cap. Everything is OK. The RDA is extra small chamber extreme taste and perfect choice for both flavor and cloud chasers.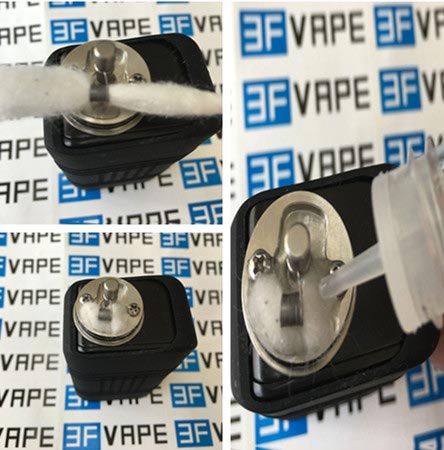 Both the 304SS and 316SS Nipple Style RDA are available on 3FVAPE. Check the following link to buy:
SHARING
FOLLOW US