Today we are going to talk about the Air Force One RDA by MadaoTech. This RDA brings a super good flavor. The cloud is average. This RDA has a good building quality and clean design. Velocity style dual post for easy coil building. Clear tube you can have a view on the coil statues and drip the juice in time.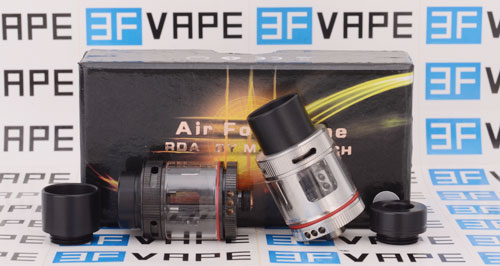 Made of 304 stainless steel, this air force one rda is available on black & silver color. This RDA has top adjustable air flow.  It comes from the top to the coil.  Also with fixed bottom air follow.  It's 23mm outside diameter and 28mm overall height w/o drip tip.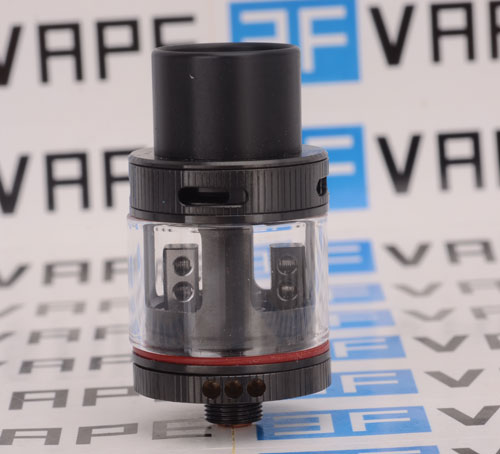 You will get some extra o-ring in the package, together with some pre-wired coil and screws, also a an allen key. You can use the wide board drip tip or use the 510 drip tip adapter which come along in the package to have your favorite drip tips on.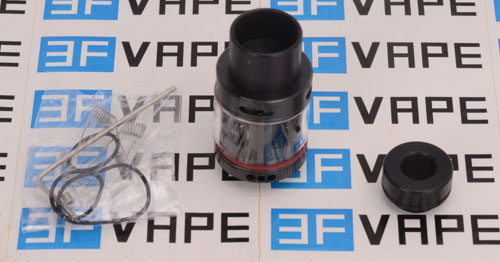 Following pictures shows the breaking down of the RDA.

4 air holes for the top air-flow control ring. Switch and you can adjust the air amount you need.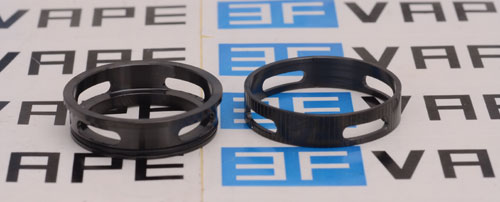 This Air Force One RDA has a adjustable 510 copper pin. Screw and fits different mods. MadaoTech logo and the Number. Mine is the No.9779.
Bottom air flow is fixed on the deck. 3 holes x 2 on each side of deck that brings air from the bottom to the coil. But it's a pity that the bottom airflow is not adjustable.  Velocity dual post design with big building holes around 2mm. Not center pin offset positive post design, nice built Insulator.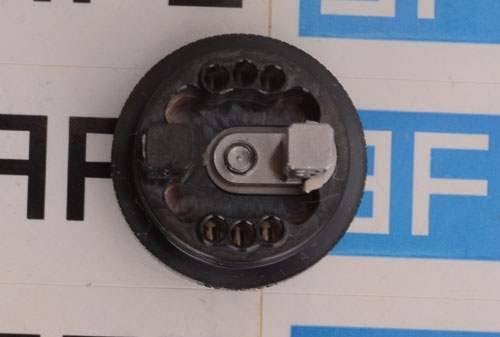 It's very easy to build on the deck.
There is a nice design that this Air Force One RDA has a slot on the sleeves and when you plug the sleeve onto the deck, you just rotate the top, and the sleeve will fall onto the deck and they will have a firm connect. And this make the top air tube up above the coil for the top air flow.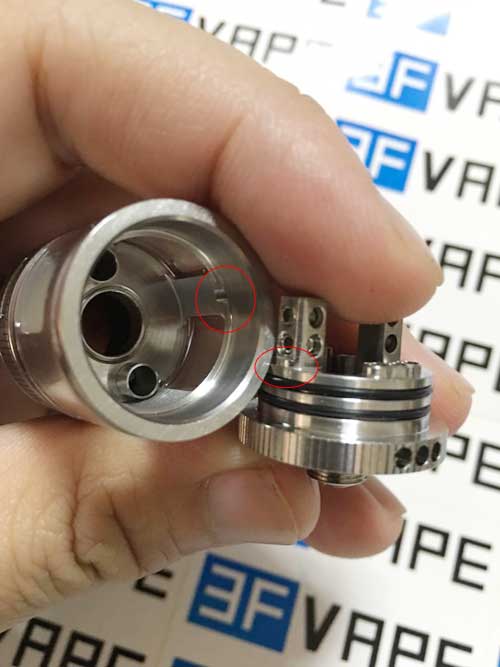 I have the top air flow half open when I vape and the airflow is enough for me. The flavor is good. When rotate the top air rings, you can adjusted the air flow you want. It can bring large amount of air when full open.
2 colors available now on 3FVAPE , silver on $10.99 and the black one $12.99. Use coupon code "3FVAPEXmas" and you can get a 5% off with $10.44 and $13.67 on 3FVAPE till 1/7/2016
SHARING
FOLLOW US