Many people asked what't the difference between the 2 pico style RTA from 3FVAPE. Both of them are made of 316 stainless steel.  The model: 7023 Pico is 1:1 version ,and model: 7322 Pico is the SXK reloaded one.  We did a comparison with the 3FVAPE 316 Pico Style RTA with the authentic Pico in our blog. You can check via the following link:
Pico Style Rebuildable Tank Atomizer RTA Review
Well let's first get a fast look at the two pico RTA we are going to compare. Click the pic to go to the product page to view details:
Put the 2 pico together, the left one is model: 7322 SXK Pico RTA, the right one is model: 7023 3FVAPE Pico RTA. SXK version comes with only one peek tank and 2 drip tips, one stainless steel on and one pom one. The 3FVAPE 316 one comes with one peek tank and one PEI tank, together with compents for Joyetech CLR coil setting. The yellow tank is made of PEI (Polyetherimide),  PEI has a good stability and very resistant to heat, abrasion, acids,alkali and high temperature. As we all know acrylic is not that friendly to pure VG juice. But when you use this PEI tank , you can use high VG e-liquid. The PEI TANK is available on 3FVAPE with only $9.99: http://www.3fvape.com/misc/7489-replacement-tank-for-pico-rta-yellow-pei.html
Acrylic replacement tank also available too: http://www.3fvape.com/search?controller=search&orderby=position&orderway=desc&search_query=REPLACEMENT+TANK+FOR+PICO+RTA


They both get a good polishing. Both are 316 stainless steel and with good quality.
The Peek Tank comparison, personally think the sxk version is more clear while the right 1:1 one is with frosted feel. (Modify: SXK one is not made of PEEK but made of acrylic. sorry for misstake)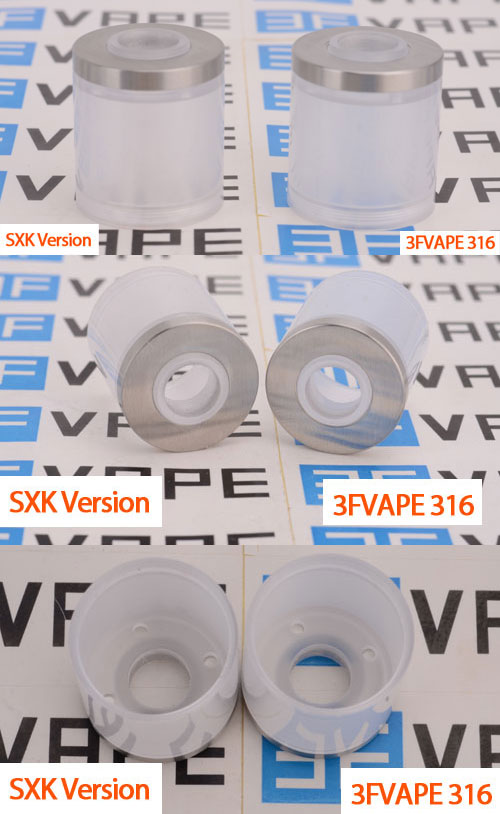 Comparison of the building deck. Both the chimney is made of peek, but sxk version with lighter color. Personally think 3FVAPE 316 1:1 version has a little thicker o-ring, just a little, even hard to tell.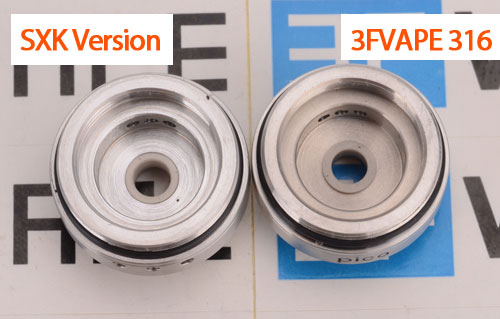 SXK version has a little bit moderation on the connection between the chimney and building deck. SXK version has the o-rings on the connection part. The 1:1 version is the same as the authentic one and have a firm connection between the chimney and the deck.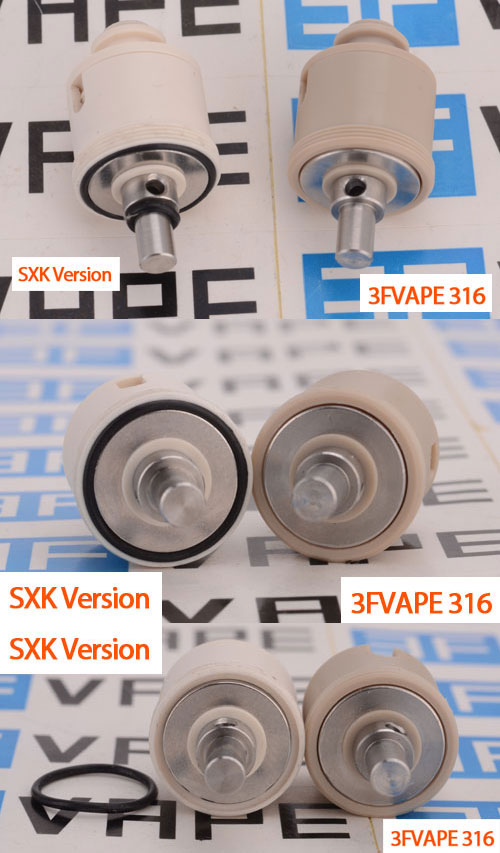 Both the building deck has a good quailty. the SXK one has a smooth polishing.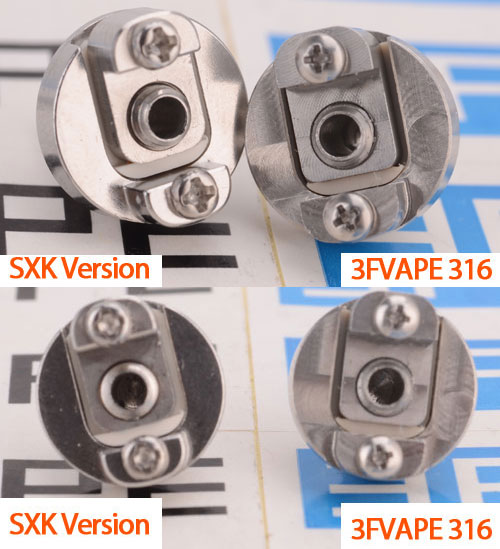 Both the chimney is made of peek, the screw is nice, not very hard to screw out but also has a good connection to prevent leaking.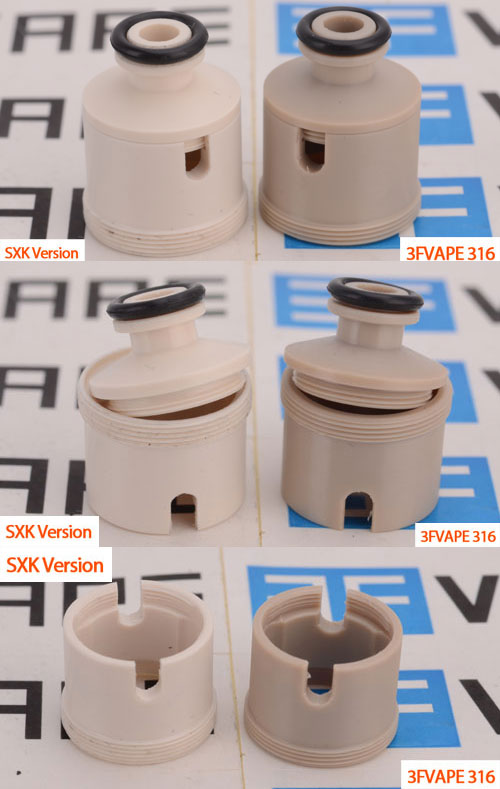 There doesn't seem too much difference between these 2 style one Pico RTA. Personally like the 3FVAPE 316 1:1 Version Pico better. Not only because it has a PEI tank, but also if feels easier to screw and unscrew the chimney from the deck.  Would like to get one. Just check the following link to get one:
SHARING
FOLLOW US